Interview With Podiatrist Dr. Oliver Zong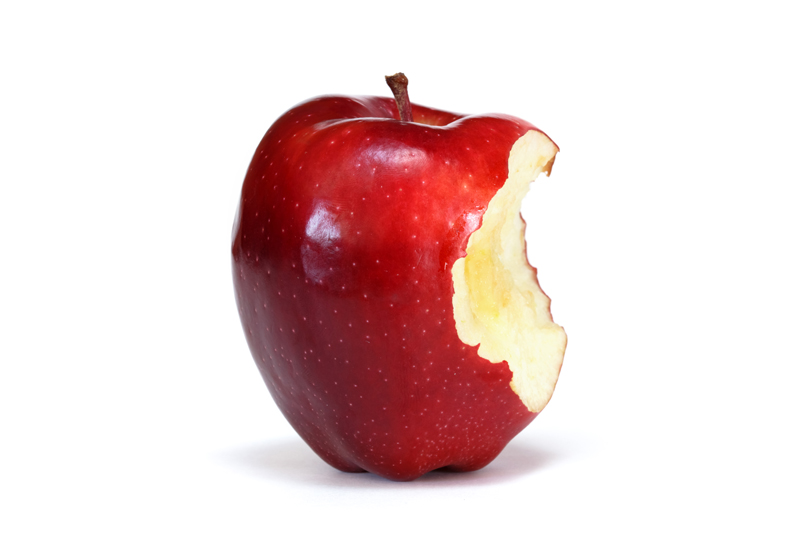 FEET
take an awful lot of wear and tear. In a single day, they absorb about 1, 000 pounds of force as they carry us from place to place. We mistreat them terribly-we stand on them for hours; we walk on hard unyielding surfaces; and we cram them into shoes that may be fashionable, but are often very uncomfortable. So is it any wonder that four out of five adults eventually suffer from foot problems.
While certainly not as glamorous as other parts of the body. The feet are amazing pieces of engineering, perfectly designed to give years of service-if we treat them right. As incredible as our feet may be, few of us ever think about them until they hurt. And when they do hurt, it is difficult to think of anything else. Fortunately, there are several things you can do to soothe and pamper your tired, aching, feet. There are also some simple steps you can take to prevent serious foot problems from developing in the first place. And to help us out with some of these answers is Dr. Oliver Zong.
Dr. Oliver Zong, NYC Podiatrist An accomplished foot surgeon, and is credited with coining the terms, "Foot Makeover", "Foot Facelift", "The Toe Tuck", and "High Heel Feet". An expert in his field, he is often sought after by the
media
for quotes and advice pertaining to foot care and surgery. Dr. Zong is here today to offers his advice on how to take care of our feet.
Victoria:
Dr. Zong, What are the harmful effects dry winter air has on your feet and do you have tips for preventing heel fissures (cracked heels)?
Dr. Zong:
Because the air is more dry in winter, your skin is more likely to be affected during the winter months. The feet tend to become more dry and heel fissures can occur and can become painful. Try to keep your feet moisturized. That would include applying creams and lotions to your feet daily especially to problem areas such as your heels. After showers or baths, using a pumice stone on problem areas can help prevent those heel callouses from building up. If your feet are exceptionally dry a good trick is to apply a cream or Vaseline to your feet before bedtime and sleeping with your socks on. Lastly, if heel fissures are already present, they should be debrided by a professional. The built up skin can often keep the skin from healing so debridement allows for the skin to "close" the gap easier.
Incorporate spa-therapy products into your daily foot care regimen, including a foot scrub and moisturizing foot cream. Try using a scrub like Plantogen Sole Scrub- a step in the right direction towards smooth, refreshed feet. Scrub away flaky skin with this minty fragranced combination of Apricot Seed, Peppermint, Tea Tree Oil, Menthol and Chamomile. For tired aching feet that need some relief try using a moisturizing foot cream like Plantogen Sole Repair Cream. Sole Repair Cream relieves dryness and soothes stressed, over worked feet. This minty, rich, non greasy foot cream with Shea Butter, Avocado, Extra Virgin Olive Oil and Peppermint should be massaged into clean feet after bathing. For store locations visit
www.plantogen.com
Victoria:
How important is it for those with diabetes, arthritis and circulatory problems to take proper care of their feet?
Dr. Zong:
Diabetes and circulatory problems often are present together. The danger is that due to the reduced circulation the healing process is affected. Any injury such as a cut, sore or blister can lead to a bad infection. Because the healing process is now slowed, any infection can potentially be dangerous. Often these infections lead to hospitalization and sometimes amputation. People with diabetes and circulatory conditions need to maintain close attention to their feet and seek the care of a podiatrist immediately if any problem worsens. Secondly, many diabetics will also suffer from a condition known as neuropathy. Often the feet will experience numbness that can affect just the toes or in more severe cases the entire foot. Since these patients have reduces feeling in their feet, any cut, bruise, sore or blister can lead to an ulceration and ultimately to infection. They are also more likely to have these problems since there is little feeling in their feet. Therefore vigilance is of utmost importance. A minor cut that is not noticed for a week coupled with reduced healing capabilities can lead to dire consequences. Diabetics should check their shoes for any objects before putting their feet in. They should check the bottoms of their feet daily to insure no cuts are present. Lastly, they should visit their primary care physician and podiatrist regularly for footcare and check ups.
Arthritis is a degenerative condition that afflicts us all as we age to some degree. When it occurs in the feet, it can be very debilitating since it can limit how active we are (ability to walk, ability to exercise). As with any condition the best plan is prevention. In most cases arthritis is a condition that develops slowly over time and one day we wake up with joint pain and stiffness and seek help. Once arthritis is present, conservative care includes wearing comfortable, supportive shoes that fit well. A good pair of orthotics, either store bought or custom made can often make a huge difference in those that are active or stand for long periods of time. In more severe cases use of medications such as NSAID's and finally surgery may become options.
Victoria:
Many people are on their feet all day (working, keeping up with the kids and Shopping!..), do you have some suggestions on easing foot pain?
Dr. Zong:
Some of the simpler things that may help would be to just remember to take some time out to pamper yourself and your feet. After a long day of shopping, drop by the salon or spa and get yourself that foot soak and pedicure. Foot massages and foot reflexology can be life altering after standing in heels all day. For home treatment, in between trips to the spa, we have tips in the next section.
Lastly, prevention is often the best treatment. Although everyone wants to look their best at all times, sometimes common sense needs to win out. If you know you are in for a grueling day of shopping, wear comfortable shoes! Not only will your feet feel better but you will be more nimble in the aisles and will likely be able to shop even longer!
Victoria:
Dr. Zong, I heard you have some of the best "at home" pedicure tips can you share them with us?
Dr. Zong:
When you're in between pedicures or just want to give your feet a treat at home try this. Begin by giving yourself a nice foot soak in warm water with epsom salts. As an alternative you can purchase a foot bath or foot spa at the local department store which will provide water jets, bubbles and relaxing vibrations that simulate the experience of a professional whirlpool treatment. After the skin has softened and your feet have relaxed next use a pumice stone lightly on the calloused areas of your feet. Avoid using sharp objects as this is often leads to visits to the podiatrist to treat cuts to the feet. A time saving tip is to place the pumice stone at the bottom of foot basin or foot bath and to gently rub your feet over the stone as you are enjoying your foot soak. If you have a significant other this is a great time for a foot massage. If no one is available for that foot rub, just put your foot up on your knee and give yourself a foot massage one at a while rubbing in a nice aroma therapy cream. This will improve the circulation to your feet and feel great. If you're still awake at this time, make sure when you cut your toenails, that you cut them straight across. This will help prevent ingrown toenail problems that may occur. If you find that your feet are still very dry or calloused try applying a thick cream or Vicks Vaporub (yes, Vicks that not a misprint) to your feet at night and sleeping with socks on over the cream. After a few nights your feet will show great improvement. As always, visit your local foot doctor if any problems arise
Victoria:
Dr. Zong, Thank you, we appreciate you taking time from your busy schedule to give us some suggestions on taking proper care of our feet.
As a ending note I would like to say I use Plantogen products Their
Sole Scrub and Sole Repair Cream
is wonderful equally wonderful are their prices.
You Should Also Read:
Dr. Zong Medical Team
Plantogen Spa Therapy
Plantogen Store Locator


Related Articles
Editor's Picks Articles
Top Ten Articles
Previous Features
Site Map





Content copyright © 2022 by Victoria Abreo. All rights reserved.
This content was written by Victoria Abreo. If you wish to use this content in any manner, you need written permission. Contact Victoria Abreo for details.