Self-Portraits And Why You Should Take Them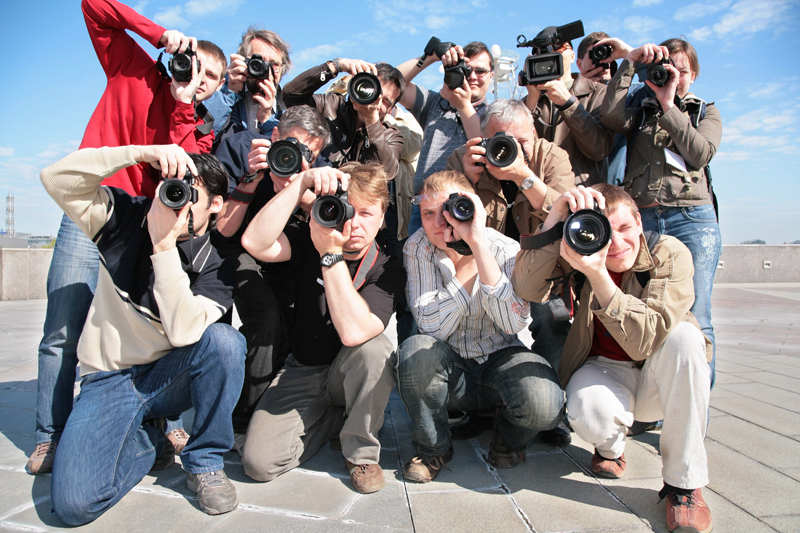 Self-portraits are not a new idea. Artists and photographers have been expressing themselves through self-portraits for a very long time. Holding your camera phone a foot away from you to take a "selfie" is one form of self-portraiture, but using your digital SLR instead can help you to produce even more creative results.

So why would we want to use ourselves as a model? One reason is that you are a model that is always available! Most photographers that take self portraits are not doing it because they love the look of their own face, but because they have something they want to say, a story that must be told, or simply because they are experimenting photographically or do not have access to a model.

Taking your own portraits is a great way to understand how it feels to be in front of the camera. This in itself can be an invaluable exercise. If you ask a model for a specific pose or expression, you will be able to show what you want more precisely, if you have practiced it yourself first. You can use mirrors of course to see how you will look, but you cannot mimic the look of a specific camera aperture or lens in a reflection. So why not set up a camera, choose a lens and start testing out your ideas!

Being the model and the photographer is not as simple as it seems. You will have less control over your camera's focal point, so there are a few best practices to consider for you to get the most out of your session. Using a tripod or having a stable surface for your camera is really important, as you don't want camera shake. An infrared or wireless camera remote is a great tool to have, although don't worry if you don't have one, as most cameras allow you to set a self-timer. If you will be taking lots of self-portraits, its well worth investing in a camera remote, as running behind the camera to set the self-timer, will become tedious after a while and could impede your creative flow.

Once you have set up your camera, switch the camera onto manual focus. Now you will have to decide where you will position yourself in front of the camera, so that you can pre-focus. One thing to do is to put something in the same spot as where you will be posing and focus on that spot. This takes trial and error but the more you practice, the better you will be. If you have a light stand to hand then put that in front of the camera and then make sure that you mark your spot, before you move the stand. Of course if you are not alone, you can ask someone to stand in for you, so you can set up the focus for your self-portrait.

When doing your self-portraits you will soon see that a good pose is critical and that you may or may not be a natural at creative posing. For inspiration, look at artists work and the work of other self-portrait photographers. If you started with a narrative in mind then use that as your inspiration to portray the right emotion for your shot.

After your first foray into self-portraiture you may decide that it is not for you and that you don't care to ever do it again. Even so, you will have a better idea of how it feels to be a model. The experience of taking your own self-portraits may give you a greater appreciation and understanding towards any models you work with in future shoots.

However your first photos come out, use this as a learning experience and above all don't forget to be creative and have fun!




Related Articles
Editor's Picks Articles
Top Ten Articles
Previous Features
Site Map





Content copyright © 2022 by Ewa Sapinska. All rights reserved.
This content was written by Ewa Sapinska. If you wish to use this content in any manner, you need written permission. Contact Ewa Sapinska for details.