Sightwords Website Review for Phonemic Awareness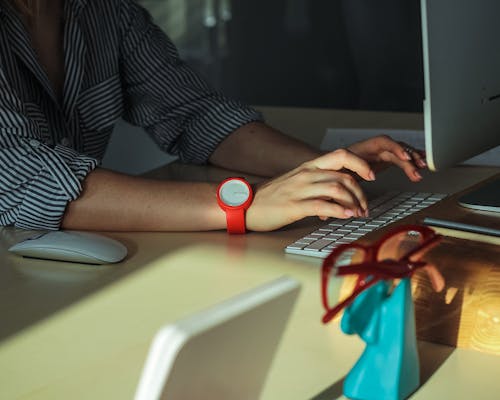 Do I have a treat for you! The sightwords.com site is the very best site that I have ever seen for teaching those foundational skills for early reading success. I will have two articles to review this site, since there is so much great material included in the areas of phonemic awareness and sight words. I just couldn't squeeze it all into one article and do the site justice. This article deals with the Phonemic Awareness component of the site.
On the attractive home page, a banner at the top announces "Free Resources to Teach Your Child to Read" over a video clip showing a lot of young children reading. The bottom of the page tells about the site and gives the philosophy of the sightwords.com team. It is easy to navigate around the site. Everything is available from the home page as clickable links.
The left side of the home page has the sight words resources. Included in here are links for Sight Words Flash Cards, Sight Words Teaching Strategies, and Sight Words Games. These resources are discussed in a separate article, although you should feel free to explore them on your own. This other article is included in the Reading Skills section of the BellaOnline Reading Site. On the right side of the page are links for Phonemic Awareness. This is one of the basic principles of teaching reading. Included are sections for Phonemic Awareness Basics, Phonemic Awareness Games, and Phoneme Sound Pronunciation. Each topic on the home page can be accessed by either clicking on the red section heading or the blue "more" at the bottom of each section.
When you click on the Phonemics Awareness link it leads to a page called Basics of Phonological & Phonemic Awareness that is divided into six clickable links. The page dives right into developing the vocabulary of reading. "Phonological awareness is the ability to divide spoken language into units, such as words and syllables." The Phonemic Awareness section tells the reader that phonemic awareness "is the ability to split up and rearrange individual sounds within words." We learn that phonemes are the smallest sounds within words. They can be blended, split, and substituted to form new words. Examples are given. These are basic skills that lead to phonics instruction. A discussion of how to get started and a timeline for teaching are provided. An extensive list of research-based resources that informed the development of this site is provided. Some of these lead to Amazon links, so that you can examine the research. Other listings are works that are cited from journals. Below are Other Phonemic Awareness Resources that lead to websites that have different resources.
To the right of the Phonemic Awareness Basics are the clickable links for each component of the Phonemic Awareness Curriculum that they have developed. They have included an overview of each component, prerequisites for the components, plus activities and games to help teach these skills. The skills include listening, rhyming, sentences & words, compound words, syllables, word families, beginning sounds, ending sounds, digraphs, connecting sounds, consonant blends, and early reading.
When you are teaching phonemic awareness skills, a quick refresher in letter pronunciation is suggested. The way that you learned to do this is not necessarily the way that it is taught now. The section on Phoneme Sound Pronunciation has everything that you need to say the sounds correctly. Don't skip this! There are videos that can help. They are extremely explanatory and user friendly.
Teaching beginning reading can be a daunting task. There is so much to teach and learn. Where does a parent begin when you haven't had a course in the pedagogy of reading? This site is hands-down the best early reading resource that I have ever seen. It contains the resources to understand what you are doing and why it is important. There are games and activities for every component of teaching the foundational skills of reading. These are geared for young children, and they might not be appropriate for older children who have struggled with reading. An older child might feel insulted by using materials designed for young children. However, if the older child does not mind the youthfulness of the materials, they could be good for older children, too. This site is well maintained. The links are active. There are not a lot of broken links here. The developers invite questions and comments from users. Please stop by this site and see what is there! A hot link is provided in the Resources section below.
Resources:
Sightwords
NEWSLETTER:
I invite you to subscribe to our free weekly newsletter. This gives you all of the updates for the Reading Site. Sometimes, this newsletter has information on books and reading that is not in the articles. Fill in the blank below the article with your email address -
which is never passed on beyond this site. We never sell or trade your personal information.
Related links:
Any Related Links below this article may be of interest to you.
There are times when I recommend an item related to my article and add an Amazon link, so that you can check it out. I am an Amazon Associate, and when you purchase an item after clicking on my link, I do make a commission for purchases made through that link.
You Should Also Read:
Sightwords Site Review for Sightwords Curriculum


Related Articles
Editor's Picks Articles
Top Ten Articles
Previous Features
Site Map





Content copyright © 2022 by Connie Mistler Davidson. All rights reserved.
This content was written by Connie Mistler Davidson. If you wish to use this content in any manner, you need written permission. Contact Connie Mistler Davidson for details.