Hi-Lo Books Reading Resources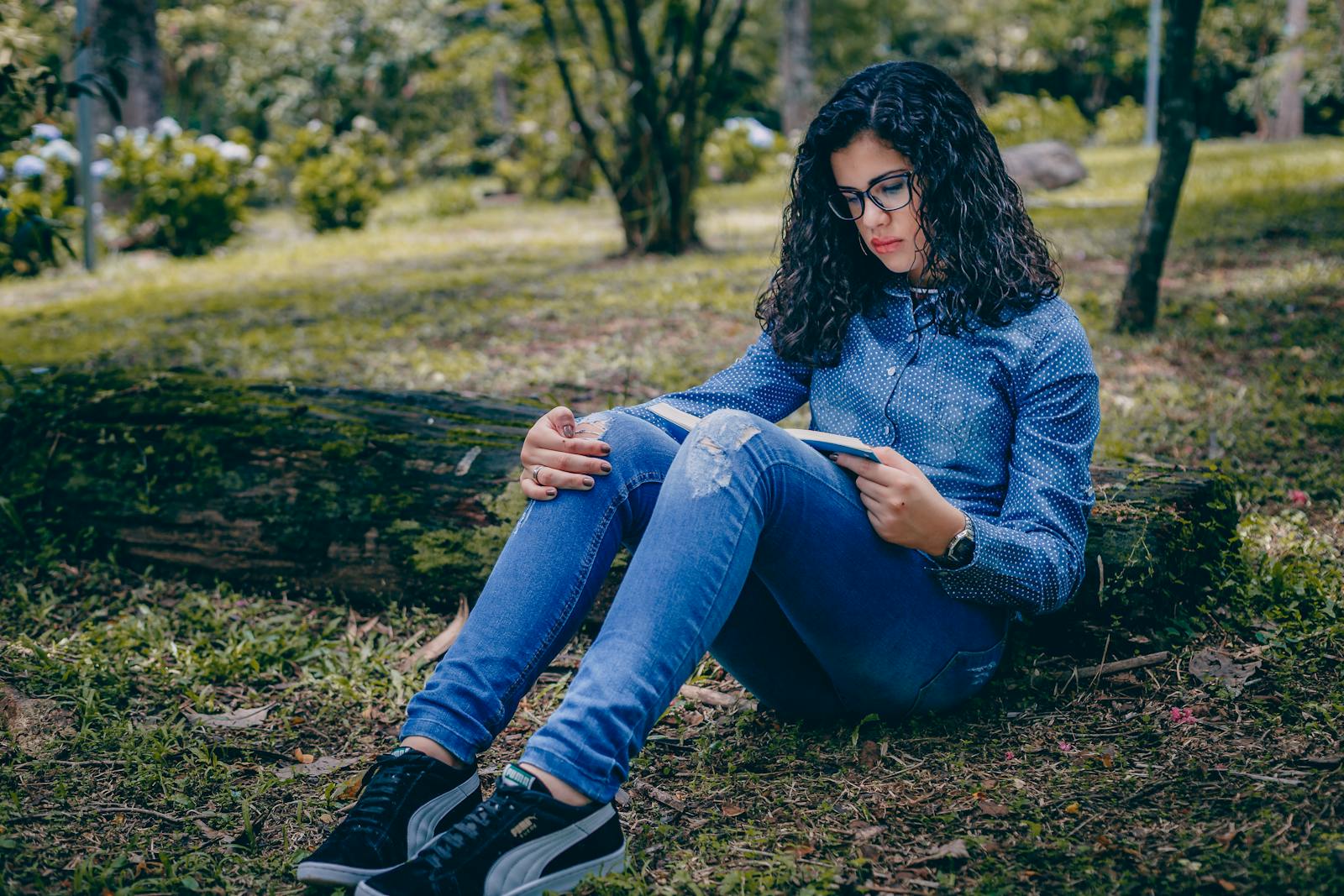 Before I taught reading to middle schoolers, I had never heard the term Hi-Lo books. These are books that have high interest for teens and a lower vocabulary load. They also have a simpler sentence structure.
Prior to the book companies publishing Hi-Lo books, a reader who was not at grade level had the humiliation of reading "baby books" in class. From the size of the book and the childish cover art, every kid in the class knew that the reader could not read at grade level. Plus, the high school students had no desire to read the same books that they had struggled with in the lower grades. Hi-Lo books are designed to quickly pique the interest of older students.
Hi-Lo books have subject matter that is engaging for older readers who struggle to read on grade level. Hi-Lo books for middle and high school have themes that appeal to older students. These books have a lower readability level, so that the older reader can enjoy reading a chapter book. However, the reading level for these books is at about a third to fourth grade level.
Even readers who read at grade level can find these Hi-Lo books interesting and fun to read. Some Hi-Lo books are chapter books, while others are graphic novels. The pictures in the graphic novels allow the reader to draw inferences and understand the text, while giving them the dignity of reading an age-appropriate book. In addition to fiction, there are also non-fiction books on a variety of social studies and science related topics.
Hi-Lo Book Resources:
Saddleback Books
This company has a variety of fiction and non-fiction hi-lo reading material for elementary school through high school. They also carry Anne Schraff books. She writes the Urban Underground-Harriet Tubman High Series.
Putting the search terms "saddleback publishing hi-lo books" into an Amazon search will return several pages of books that they have available. There's a nice selection of fiction and non-fiction.
Townsend Press
Also by Anne Schraff and Paul Langan is the older Bluford High Series. It is carried by Townsend Press, and at the time of this writing, the books are quite affordable. They are also available on Amazon.
Scholastic Magazine Hi-Lo Book List
Scholastic Magazine has a list of 10 books that are good reading material for struggling older readers.
Hi-Lo books can be an effective bridge to better reading comprehension. They give readers who are not at grade level some exciting books to read. Older students who read at grade level can have a quick and exciting read with a Hi-Lo selection. Sometimes younger readers who are at grade level want to read books that expand their horizons. Hi-Lo books can fulfill all of these needs.
The resources that I have provided are ones that I have found to be tried and true standards for my reading students. There are many more resources that you can find through a google search. Are there Hi-Lo books and authors that you want to tell us about? Feel free to post your ideas and suggestions in the BellaOnline Reading Forum. That forum is there for our community to share.
I have personally read these books and enjoy the series very much. Teens like them, too! They also come in a Kindle edition. Plus, there is a 20 book set. It looks a little pricey, but works out to be about $3 a book. Perfect for summer reading!
Lost and Found
A Matter of Trust
NEWSLETTER:
I invite you to subscribe to our free weekly newsletter. This gives you all of the updates for the Reading Site. Sometimes, this newsletter has information on books and reading that is not in the articles. Fill in the blank below the article with your email address -
which is never passed on beyond this site. We never sell or trade your personal information.
Related links:
The Related Links below this article may be of interest to you.
There are times when I recommend an item related to my article and add an Amazon link, so that you can check it out. I am an Amazon Associate, and when you purchase an item after clicking on my link, I do make a commission for purchases made through that link.
You Should Also Read:
New Practice Readers Review
Beating the High Cost of Reading Books


Related Articles
Editor's Picks Articles
Top Ten Articles
Previous Features
Site Map





Content copyright © 2022 by Connie Mistler Davidson. All rights reserved.
This content was written by Connie Mistler Davidson. If you wish to use this content in any manner, you need written permission. Contact Connie Mistler Davidson for details.