Simple Steps to Change Your World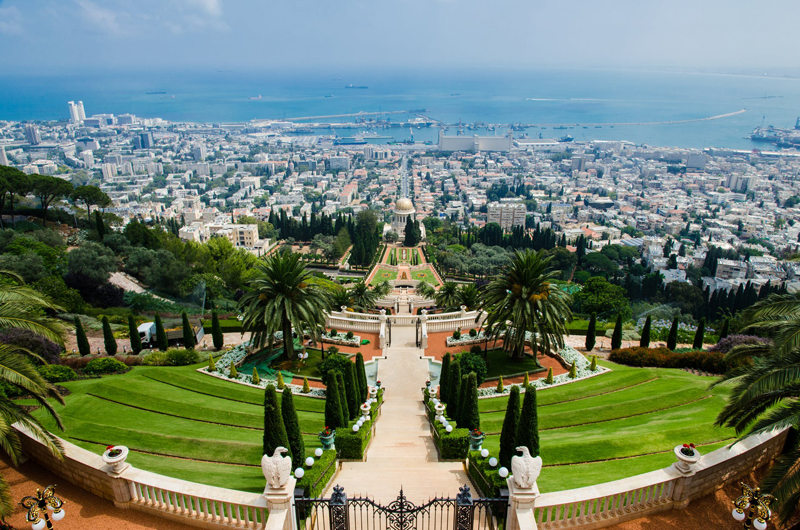 Most of us can find at least a short list of things that could be better about our world, locally and globally. Groups and individuals make goals regularly to change for the better. Many have cherished plans that succeed or fail, depending upon factors known and unknown. Failures eventually lead to individual and organizational cynicism that make it easy to just give up.

Religion as a source of guidance has been out of favor for a while. Currently, science and business appear to be trying to fill that gap, but it can be very difficult to sort out the venal and foolish from fact. There are some things about which science and religion agree, even though it has taken a while to realize that.

* Studies over the past couple decades have shown that community is important: healthy people aren't rugged individuals, but are well-connected into the social fabric around them. The number of good relationships you have, for instance, is more important to health outcomes and happiness than all the other genetic and medical factors put together.

* Prevention is a thousand times more cost effective than repair. This is so old an observation that it is part of just about every culture, but still isn't popular.

* The caring, loving touch of another is very important to human health. Isolation first distorts and then kills.

* All interesting social phenomena--relationships, jobs, teams, family, stress, love, sex, the economy, depression--involve intimately bidirectional feedback loops. They are not simple, linear cause and effect. We are all connected to one another and to the planet in a myriad of large and little ways. Small changes, over time, have huge effects.

Sound familiar? Believing and acting upon the notion that we are our brothers' keepers is the road to a better life. It has been promised for millennia. But what does it mean in daily terms to love one another? To be the change we want to see in the world? Especially, what are some small steps that many individuals could take, thus changing the world one heart at a time?

How about talking to each other for a start? Reach out to others and find common ground. "The heaven of divine wisdom is illumined with the two luminaries of consultation and compassion. Take ye counsel together in all matters, inasmuch as consultation is the lamp of guidance which leadeth the way, and is the bestower of understanding." Tablets of Baha'u'llah, p. 168

It is not just Bahá'ís who are thinking along these lines. Nor will it be only Bahá'ís who have a part in the project. Everyone can have a piece of the action! The following list is not from the Bahá'í Writings, but is all over the 'Net, so no original source was easy to find. It has been adopted by cities, clubs, and little old ladies bent on cleaning up the neighborhood. People of all ages have been involved, from hanging posters to distributing and wearing buttons, to mustering the vote. It is on note cards, post cards, letterhead, t-shirts, coffee cups, the Good-Year blimp... The word is out, so let's try acting on it!

* Turn off your TV * Leave your house * Know your neighbors * Greet people * Look up when you're walking * Sit on your stoop * Plant flowers * Use your library * Play together * Buy from local merchants * Share what you have * Help a lost dog * Take children to the park * Honor elders * Support neighborhood schools * Fix it even if you didn't break it * Have pot lucks * Garden together * Pick up litter * Read stories aloud * Dance in the street * Talk to the mail carrier * Listen to the birds * Put up a swing * Help carry something heavy * Barter for your goods * Start a tradition * Ask a question * Hire young people for odd jobs * Organize a block party * Bake extra and share * Ask for help when you need it * Open your shades * Sing together * Share your skills * Take back the night * Turn up the music * Turn down the music * Listen before you react to anger * Mediate a conflict * Seek to understand * Learn from new and uncomfortable angles * Know that no one is silent though many are not heard; work to change this.

And, recognize the small victories. Try not to be impatient with the baby steps. "We must not only be patient with others, infinitely patient!, but also with our own poor selves, remembering that even the Prophets of God sometimes got tired and cried out in despair!" - Fire and Gold: Benefiting from Life's Tests, p. 223

Meanwhile, add to the list. Work together with like-minded folks. Religion has always provided the glue that holds disparate peoples together over time in order to succeed. That glue is called faith, because in the early stages, no real project looks unbeatable. And no plan is completed without snags.


Related Articles
Editor's Picks Articles
Top Ten Articles
Previous Features
Site Map





Content copyright © 2022 by Cheryll Schuette. All rights reserved.
This content was written by Cheryll Schuette. If you wish to use this content in any manner, you need written permission. Contact Cheryll Schuette for details.