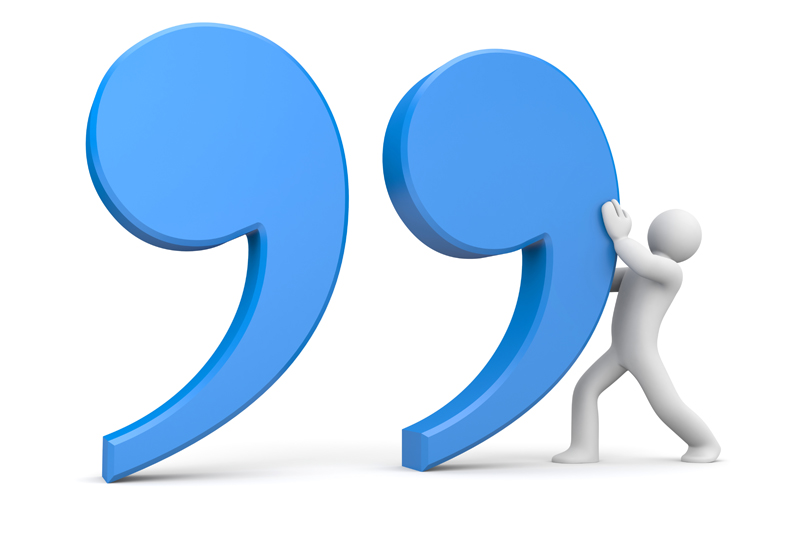 "As we express our gratitude, we must never forget that the highest appreciation is not to utter words, but to live by them."
-- John F. Kennedy
" Gratitude is from the same root word as grace the boundless mercy of God. Thanksgiving is from the same root word as think, so to think is to thank. "
-- Willis P. King
" Saying "thank you" creates love. "
-- Daphne Rose Kingma
" Thank God--every morning when you get up--that you have something to do which must be done, whether you like it or not. Being forced to work, and forced to do your best, will breed in you a hundred virtues which the idle never know."
-- Charles Kingsley
"Happiness is itself a kind of gratitude."
-- Joseph Wood Krutch
" All the goodness, beauty, and perfection of a human being belong to the one who knows how to recognize these qualities. "
-- Georgette Leblanc
" A grateful thought toward heaven is of itself a prayer. "
-- Gotthold Ephraim Lessing
"One can never pay in gratitude; one can only pay in kind somewhere else in life. "
-- Ann Morrow Lindbergh
"What if you gave someone a gift, and they neglected to thank you for it-- would you be likely to give them another? Life is the same way. In order to attract more of the blessings that life has to offer, you must truly appreciate what you already have."
-- Ralph Marston
"(Some people) have a wonderful capacity to appreciate again and again, freshly and naively, the basic goods of life, with awe, pleasure, wonder, and even ecstasy."
-- A.H. Maslow
" Thankfulness is the beginning of gratitude.Gratitude is the completion of thankfulness. Thankfulness may consist merely of words. Gratitude is shown in acts."
-- David O. McKay
" The essence of all beautiful art, all great art, is gratitude. "
-- Friedrich Nietzsche
" Feeling grateful or appreciative of someone or something in your life actually attracts more of the things that you appreciate and value into your life."
-- Christiane Northrup
" Let us be grateful to people who make us happy; they are the charming gardeners who make our souls blossom. "
-- Marcel Proust
" If you concentrate on finding whatever is good in every situation, you will discover that your life will suddenly be filled with gratitude, a feeling that nurtures the soul. "
-- Rabbi Harold Kushner
" Gratitude makes us feel bursting with delight, just to remember the gifts we have received. Thus we are doubly blessed when we receive something--for the gift itself and later, in recall, for the miracle of having been given it. "
-- M.J. Ryan
" Gratitude is the antidote to bitterness and resentment. "
-- M. J. Ryan
" To educate yourself for the feeling of gratitude means to take nothing for granted, but to always seek out and value the kind that will stand behind the action. Nothing that is done for you is a matter of course. Everything originates in a will for the good, which is directed at you. Train yourself never to put off the word or action for the expression of gratitude. "
-- Albert Schweitzer
" Nothing is more honorable than a grateful heart. "
-- Seneca
" There's a self expansive aspect of gratitude. Very possibly it's a little known law of Nature the more gratitude you have, the more you have to be grateful for. "
-- Elaine St. James
" Silent gratitude isn't much use to anyone. "
-- Gladys Browyn Stern
" Gratitude is the fairest blossom which springs from the soul. "
-- Henry Ward Stowe
" You have no cause for anything but gratitude and joy. "
-- The Buddha
"Give thanks for a little and you will find a lot."
-- The Hausa of Nigeria
"I remember those happy days and often wish I could speak into the ears of the dead the gratitude which was due to them in life and so ill-returned."
-- Gwyn Thomas
" Develop an attitude of gratitude, and give thanks for everything that happens to you, knowing that every step forward is a step toward achieving something bigger and better than your current situation."
-- Brian Tracy
" Blessed are those that can give without remembering and receive without forgetting. "
-- Unknown
" No duty is more urgent than that of returning thanks."
-- Unknown
" If you can't be thankful for what you receive, be thankful for what you escape."
-- Unknown
" Gratitude can turn a negative into a positive. Find a way to be thankful for your troubles and they can become your blessings. "
-- Unknown
" When you are down and out.....Count your blessings."
-- Unknown
" With an Attidute of gratitude, You may never do wrong things."
-- Unknown
" When eating a fruit, think of the person who planted the tree. "
-- Vietnamese Proverb
" Appreciation is a wonderful thing; it makes what is excellent in others belong to us as well."
-- Voltaire
" I had the blues because I had no shoes until upon the street, I met a man who had no feet."
-- Denis Waitely
" God gave you a gift of 86,400 seconds today. Have you used one to say "thank you?" "
-- William A. Ward
" No one is as capable of gratitude as one who has emerged from the kingdom of night. "
-- Elie Wiesel
"When a person doesn't have gratitude, something is missing in his or her humanity. A person can almost be defined by his or her attitude toward gratitude."
-- Elie Wiesel
"No longer forward nor behind I look in hope or fear; But, grateful, take the good I find, The best of now and here."
-- John Greenleaf Whittier
" Some say a cup of chamomile tea or a warm bath can induce relaxation, but gratitude is the great wooer of sleep. "
-- Elizabeth Yates
If You Can See a Fairy in a Field...
You Should Also Read:
Poetry
Special Poetry
Gratitude Poetry


Related Articles
Editor's Picks Articles
Top Ten Articles
Previous Features
Site Map





Content copyright © 2022 by Danielle Hollister. All rights reserved.
This content was written by Danielle Hollister. If you wish to use this content in any manner, you need written permission. Contact Nicole Cardillo for details.