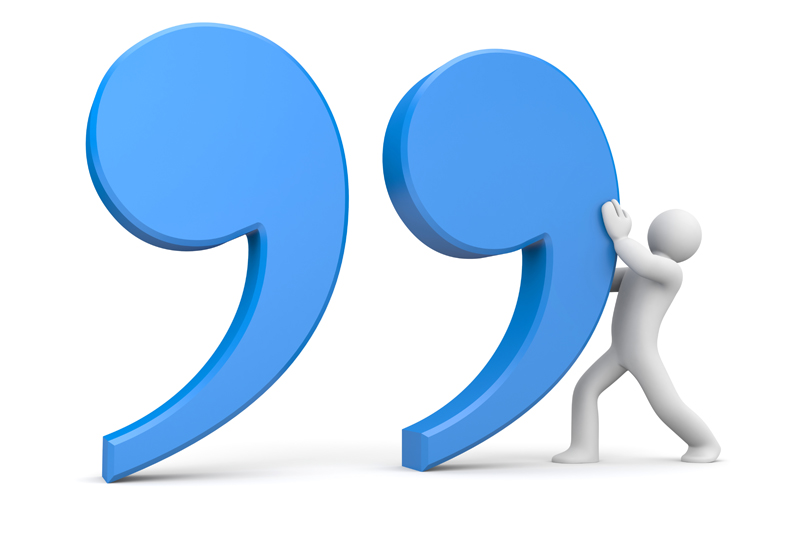 I am in my second year of University and next week will mark the beginning of my exams for my degree. This time of the year is always quite daunting for people - especially me - as I tend to get stressed about the exams which probably doesn't help with my revision.

I decided to pick some quotes around the area of motivation, persistence and stress which might help everyone out there (and me) feel a bit calmer when coming up to this stressful period.

"There are no secrets to success. It is the result of preparation, hard work learning from failure." ~ General Colin Powell

This quote tends to come to the realization that success is down to you and you alone. I like it, as it gives the impression that if you put the work in, then it will pay off. Obviously this isn't always the case as sometimes you can just be surprised. Preparation and hard work are key in the running up towards exams.

"Success is the sum of small efforts, repeated day in and day out." ~ Robert Collier

The long tedious days of revision sometimes are not the best way to spend our time. When we have a lot to do we tend to think that by spending hours on end revising, we will learn a lot. I like this quote in the way that it says 'sum of small efforts'. By doing a little bit every day, as long as it is helpful and we gain insight from our work, I think is a lot better of hours on end!

"Don't wait. The time will never be just right." ~ Napoleon Hill

Putting off work/revision to avoid stress only makes it worse I think. Many people will try explaining reasons to why they cannot revise or cannot do their work that day. Hill is right in this quote, the time is never right to start something that you know will stress you out!

"If we did all the things we were capable of doing, we would literally astound ourselves." ~ Thomas Edison

I found this quote by Edison inspiring which is why I included it in this article. It just shows us that we are capable of what we want to achieve if we just try.

"Procrastination is the thief of time." ~ Edward Young

This last quote I thought I would include at the end as I found it quite humorous as this quote to me - is very VERY true. PROCRASTINATION (what I am doing now instead of revising!) steals our time, and can go on for hours. AVOID IT WHEN YOU CAN.






Related Articles
Editor's Picks Articles
Top Ten Articles
Previous Features
Site Map





Content copyright © 2023 by Amy Packham. All rights reserved.
This content was written by Amy Packham. If you wish to use this content in any manner, you need written permission. Contact Nicole Cardillo for details.