New Practice Readers Review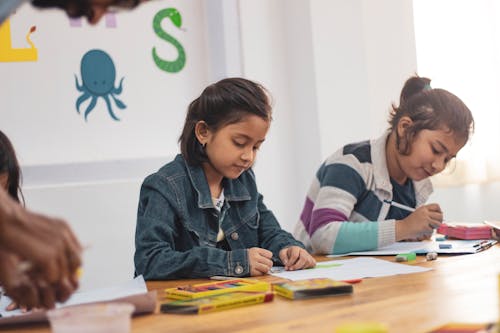 The New Practice Readers series is described by the folks at Phoenix Learning Resources as "America's Favorite Reading Comprehension Program in Two-Page Lesson Formats of Cross-Curricular Nonfiction Articles." I know that this series is certainly one of my favorites. The New Practice Readers series is a great way to help students improve their comprehension. Because of its format, it also gives them a chance to develop confidence in their skills.
I have used these books in my teaching practice for years. They are simple to use, yet a powerful tool to help students become better at reading comprehension. It is important to find out the level that your student reads at. If you do not know, it is not difficult to get an idea of where they are at. The publisher has sample pages for each book online. Using your computer, have them read a sample story from the grade level book where you believe they are reading. Have them do the vocabulary and answer the questions at the end of the story. If the book and questions seem too easy, try the next book's sample story and questions. Keep going until it seems too hard. Then, choose the book below the one that was too hard. You do not want them to get frustrated. That has already happened to them too many times when they were reading. You want them to read easily and gain confidence. Reading from the computer gives them good practice for standardized tests. Also, you cannot print out the sample pages.
Reading Levels for New Practice Readers:
Book A is 2.0-2.5, Book B is 2.4-3.5, Book C is 3.5-4.8, Book D is 4.4-5.5, Book E is 5.0-5.8, Book F is 5.4-6.5, and Book G is 5.6-6.8. As you can see, the books do have some overlap in their readability. I have listed a link to sample pages for each book in my resources section at the bottom of the article. By the way, don't try to print out the sample pages. You will wind up with a black page and faint white type. Ask me how I know! I wasted five pages of black ink.
I love the format of the New Practice Readers, and my students that used it appreciated the format, too. Each lesson is contained on two pages. There is the pre-reading activity that gives them questions to assess prior information that the student brings to the reading. There are also vocabulary questions before the story. Then, the text is interesting non-fiction. Not only does the student work on reading, but she finds out more about the world. Many of the stories are science or social studies oriented. Finally, there are the questions to test comprehension.
There is a specific way that I want my students to answer the comprehension questions. I have students highlight where they found the answer and write the number of the question at the end of the highlighting. You could have them use a colored pencil to highlight and pencil to write the number. Both of those are easily erased. This eliminates guesswork. It has been my experience that students enjoy the story, but hate highlighting the correct answers. They want to do it the way that they have always done it—guessing! Highlighting gives them good practice for studying in high school. I always have them correct their errors. Don't just give them the answer. If they are frustrated, have them do this at a later time. It is important that they learn to correct any mistakes that they make. This gives them confidence that THEY can find the right answer. How does a student know how well she is doing? At the end of the book, there is a chart to track the student's progress. It can give a student and teacher information about the types of questions that the student misses.
The New Practice Readers series is available from Phoenix Learning Resources. Books A and B have 64 stories with questions. Books C through G have 81 lessons. Each book also has some other, longer stories. These supplemental stories are often fables, which helps them to connect to the way people learned in the past. These are great for discussions.
While $16.95 might seem like a lot of money for a book, you actually get a lot of lessons that are engaging and easy to use. The teacher's answer key, which includes answers for all of the books, is $8.95. You can also find used copies of New Practice Readers on Amazon and perhaps, other used booksellers. Sometimes, they are not a lot cheaper than the new ones, because teachers hate to give up their New Practice Readers series!
If you decide to get this series, please post in the Reading Forum to let us know how they are working for your emerging reader. What do you like about them? Is there anything that you don't like? If you could change something, what would it be? These books can be one tool in your, ever-expanding, reading teaching toolbox.
Resource Link:
New Practice Readers Links to Sample Pages
NEWSLETTER:
I invite you to subscribe to our free weekly newsletter. This gives you all of the updates for the Reading Site. Sometimes, this newsletter has information on books and reading that is not in the articles. Fill in the blank below the article with your email address -
which is never passed on beyond this site. We never sell or trade your personal information.
Related links:
The Related Links below this article may be of interest to you.
There are times when I recommend an item related to my article and add an Amazon link, so that you can check it out. I am an Amazon Associate, and when you purchase an item after clicking on my link, I do make a commission for purchases made through that link.
You Should Also Read:
Fluency in Reading
Reading Fluency Practice Strategies


Related Articles
Editor's Picks Articles
Top Ten Articles
Previous Features
Site Map





Content copyright © 2022 by Connie Mistler Davidson. All rights reserved.
This content was written by Connie Mistler Davidson. If you wish to use this content in any manner, you need written permission. Contact Connie Mistler Davidson for details.