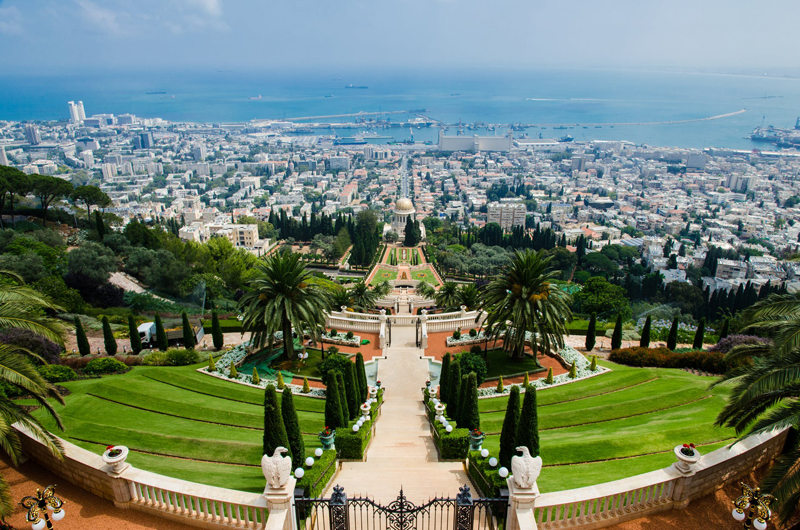 One of the distinguishing features of the Bahá'í Faith is that it doesn't accept contributions from anyone who is not a member. "Support of the Bahá'í fund is a bounty reserved by Bahá'u'lláh for His declared followers. This bounty imposes full responsibility for financial support of the Faith on the believers alone, every one of whom is called upon to do his utmost to ensure that the constant and liberal outpouring of means is maintained and increased to meet the growing needs of the Cause." - Lights of Guidance, p. 250

Bahá'í administrative bodies--elected locally, nationally and internationally--include a treasurer, and manage the material affairs of their religion. Tithing is not practiced, as each believer makes his/her own decisions about when and how much to give. Nor is there any pressure exerted, privately or publicly--although the treasurer makes regular reports on the status of the Fund, and the community will discuss funding needs to meet financial goals and costs of operation.

Supporting the Faith materially is considered a fundamentally spiritual activity: "Contributing to the Fund is a service that every believer can render, be he poor or wealthy; for this is a spiritual responsibility in which the amount given is not important. It is the degree of the sacrifice of the giver, the love with which he makes his gift, and the unity of all the friends in this service which bring spiritual confirmations... - ibid, p. 249

Bahá'ís give directly to their treasurer, who is the only person who will know the details of that donation, which can be earmarked for a specific project or given for the purpose of promoting the interests of the Cause in general.

The Bahá'í Funds provide the means to maintain religious buildings, publications and schools, of course, but also support a variety of grass roots social and economic development projects around the world. Literacy programs, medical services, village power plants and water wells, women's cooperatives and vocational training are examples. Often, local citizens who are not Bahá'ís wish to support these activities which benefit everyone. In such a case, contributions made towards a community-wide project, such as a clinic or food bank, are kept completely separate from funds meant to support the Faith and its community.

It is an interesting way to do business, not asking money from anyone who is not a believer, who is not committed to following that particular Prophet. But the world is no longer isolated homogenous pockets of humanity who all speak the same language, follow the same civic laws and profess the same religion. There was a time in history when religion was the social and civil infrastructure of the village. Anything that needed funding and doing got done by that religious institution. So, asking everyone who lived nearby to support it made sense.

But it's a new world out there! We are all part of a much larger and much more varied population--a huge and resplendent garden of humanity. Not all the gardeners are working from the same plan, yet. Best to keep things simple and clear till we are all on the same page!

Until then, the Bahá'ís are busy taking care of their own religious community without asking others to do it for them. There seems to be enough to work with, even with the contributions being private and voluntary. "The overwhelming majority of the Bahá'ís in the world are poor people, but it is to the believers, and to the believers alone, that Bahá'u'lláh has given the bounty of contributing the material things of this world for the progress of His Faith. It is not the amount of the contribution that is important, but the degree of self-sacrifice that it entails -- for it is this that attracts the confirmations of God." - ibid, p. 250

"Giving to the Fund, therefore, is a spiritual privilege, not open to those who have not accepted Bahá'u'lláh, of which no believer should deny himself. It is both a responsibility and a source of bounty." - ibid, p. 251


Related Articles
Editor's Picks Articles
Top Ten Articles
Previous Features
Site Map





Content copyright © 2023 by Cheryll Schuette. All rights reserved.
This content was written by Cheryll Schuette. If you wish to use this content in any manner, you need written permission. Contact Cheryll Schuette for details.