Traditional and Montessori Preschool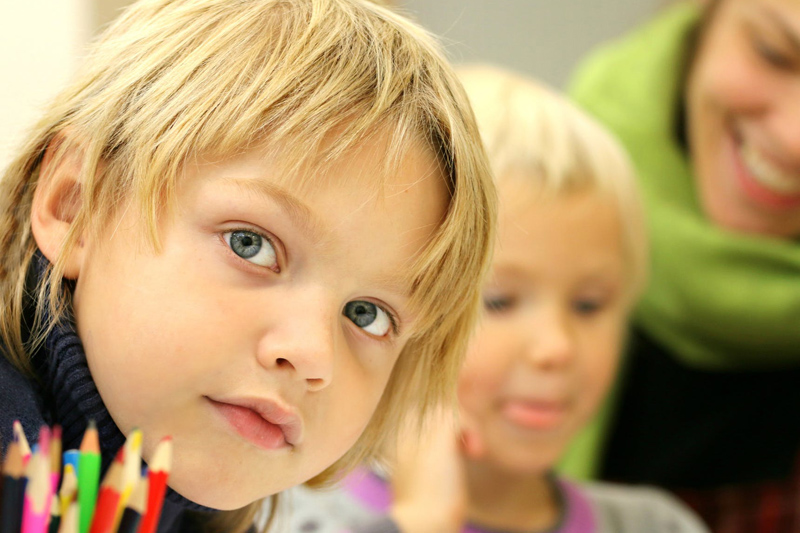 Are you debating between sending your child to a Traditional or a Montessori preschool? Many parents of preschool children have the option of choosing a classic preschool environment, or the child led environment of the Montessori school. Look for an accredited and reputable preschool, whether you choose the Traditional or Montessori environment for your child. To aid you in your decision making here are descriptions of both settings. Of course each school is different, so please keep in mind that the information below is a guideline for either a Traditional or Montessori setting, not an absolute description.

Traditional Setting:

Reading- Reading readiness is an objective for the teacher and students. Along with exposure to the written word, children are thoroughly learning the alphabet and its sounds as an aid to reading.

Language Arts- Expanding thought and vocabulary through stories, simple dramatics, poetry, and discussion of literature are all mastered in this program.

Mathematics- Designed to further the child's interest in the quantitative value of numbers, basics are learned alongside the use of simple manipulatives.

Social Studies- Children will learn about our culture and other cultures around the world.

Science- This program is designed to encourage children to to observe, question, and experiment with natural phenomena in our world.

The Arts- Art and Music are explored through song, dance, listening, painting, and using other forms of artistic media.

Physical Movement- The activities are designed to aid preschoolers in developing small and large motor control as part of a planned program.


Montessori Setting:

Reading and Language Development- This program encourages children to develop interest in the written word using phonics-based writing and reading skills.

Math- Children will discover numeral/quantity relationships using hands-on materials.

Social and Cultural Studies- One goal is for preschoolers to investigate and understand the earth and its features. Another goal is for students to respect the similarities and differences among the world's cultures.

Practical Life Skills- These simple everyday activities, like table washing are stressed to enable the children to gain independence within their everyday living skills.

Art and Music- These artistic programs are offered to release the child's creative spirit, through song, theater and natural art projects.

Physical Education- Offerings to promote large motor development, along with specialized instruction, such as Yoga.

While there are similarities in both environments, some children will excel in a Montessori setting, while others do best in a Traditional setting. Research the schools in your area to determine which environment might be best for your preschooler. Take some time to sit in and observe the classroom environments in action, which can help you determine where your child will fit in best. Here are some books to aid you in your research:





Related Articles
Editor's Picks Articles
Top Ten Articles
Previous Features
Site Map





Content copyright © 2019 by Alissa Moy. All rights reserved.
This content was written by Alissa Moy. If you wish to use this content in any manner, you need written permission. Contact Amy Tradewell for details.