It's Just the Right Thing to Do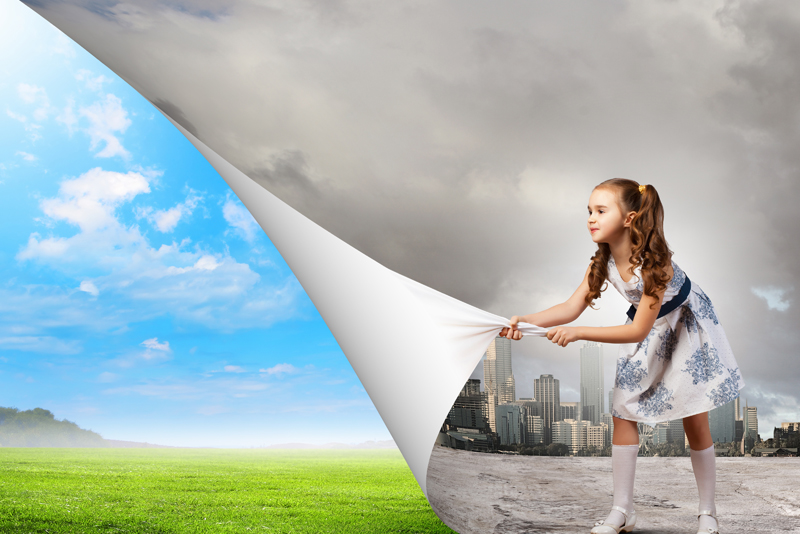 When it comes to making changes in your life, in order to use less energy or produce less waste, the issue of money comes up. How much money you will save by changing your light bulbs to compact fluorescent bulbs, composting, driving a hybrid car or even reusing those ziplock bags? Retailers tell you how much you will save if you buy their products, articles tell you how much you will save if you follow their green advice.
While it's all true, I can't help but think: "Who cares?" That is simply not the point!
I suppose that if thinking with one's pocket book is the only way to get people to become more environmentally friendly, then so be it. But I feel that the bottom line isn't about cost. You should adapt these things into your life because it's the right thing to do.
Yes, I save money by using cloth diapers for my daughter. I used that arguement to convince my husband to go along with it. I chose cloth because I couldn't stand the thought of dumping tons of waste into the local landfill. But when people ask about the hassle involved, I still fall back on the financial savings by way of explanation. The truth is, I would have done this even if if cost me more.
So what has driven me to wax so philosophical today?
An egg carton.
I am currently packing up my house, and moving tomorrow. OK, I'm currently writing instead of packing but you get my point. I have just used my last egg, and an empty egg carton sits on my counter. Today is garbage and recycling day and the pickup is already past. When I leave tomorrow, I can drop off a final bag of trash at the dump, but I can't do that with any remaining recycling. I started to toss the egg carton in with the garbage and found that I could not do it. I still can't. And I'm not going to.
I am going to have to pack my empty egg carton with the rest of my belongings, and put it in with my recycling at my new house next week. Yes, I am packing trash to take with me. It's a pain in the butt to do, and certainly won't be saving me any money. I'm doing it because the Earth will be a better place for my efforts.
The next time someone asks why I do the things I do, I'm not going to fall back on how much money I save by doing them. I will just stand up straight and say "It's just the right thing to do".
You Should Also Read:
Compact Fluorescent Light Bulbs


Related Articles
Editor's Picks Articles
Top Ten Articles
Previous Features
Site Map





Content copyright © 2023 by Terri Paajanen. All rights reserved.
This content was written by Terri Paajanen. If you wish to use this content in any manner, you need written permission. Contact Farjana Amin for details.