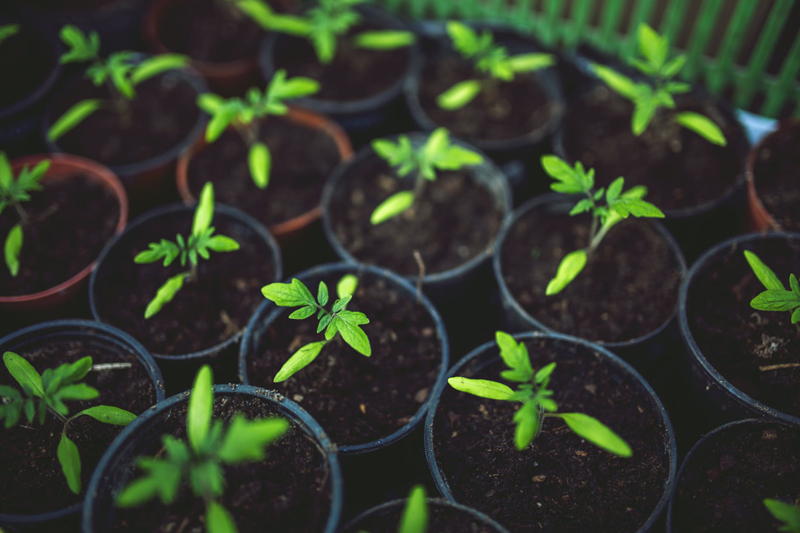 Your vegetables look great and some are ready to be harvested. When is the best time to gather your goodies from the garden? Here are a few suggestions and the reasons why this time is the best.

Harvesting Sweet Corn

For sweet corn, there is a small time line between picking and eating. If your sweet corn is just outside your house, put a pot of water on to boil. Go out to your garden and pick the ears of corn where the husk is still green but the silk is dry and brown. Pull the husk down a little way to make sure it is ready to be picked. If the kernel bursts with juice when punctured with your fingernail it is ready to be picked. Pick however many you need for your meal.

Cleaning the Sweet Corn

Next, you need to take the husk and silk off the ear of corn. The best place to do this is outside, that way you can toss your husks and silk straight into your compost pile or onto the ground of your garden for mulch. Another good thing about cleaning the ears outdoors is that you don't have to worry about making a mess either. Now that you have the ears of corn cleaned, go back inside to your boiling pot of water. Add a teaspoon of sugar into the water and then your corn. By doing it this way, your corn will taste the sweetest. Did you know that 10 minutes after the corn is picked it will begin to lose its natural sweetness and delicious flavor? This is why the corn you buy in the store never tastes as sweet as the corn you grow in your own garden.

Picking Vegetables For Canning

If you are going to take your produce to market or do any canning during the day, then the best time to harvest your vegetables is before the sun rises. In the cool of the morning, your produce will stay crisp and store for a longer time. If you harvest during the heat of the day, not only will your vegetables lose vitamins and minerals, they will become limp and wilt quickly. This is especially true about leafy vegetables like lettuce, and chard and other produce like herbs, peas, broccoli, radishes, and cabbages. All of these are best picked before the sun comes up. If you pick these items during the heat of day, they will not be as good, because the sun takes most of the vitamins and minerals out of the plants leaves. If you can't pick them before sunup, then wait until sundown when the weather turns cooler. By waiting, the plants will replenish what the sun took away and you will be getting the vitamins you are supposed to get from vegetables.

Store the Picked Vegetables in the Shade

When you pick vegetables for canning, do not store them in the hot sun as you pick more. The sun will take away their nutritional value. If you need to pick them and leave them outside while you pick more, place them is a shady, cool place. Once you take them inside, store them in the dark where it is cool. A root cellar, or basement will work the best. If you do not have a cool dark place, then you can put them in a closed paper bag. Place this bag into the crisper drawer of your refrigerator.

Storing Tomatoes, Onions and Potatoes

My mother would store her tomatoes downstairs or in the porch. She would have flat boxes like the kind beer would come in. She would line the boxes with newspaper and place the tomatoes in a single layer. This method worked great if the tomatoes weren't quite ripe.

Onions is the exception to the rule as you can pick them anytime. Once you dig them out of the ground, you can let them air dry in in the sun.

Potatoes and carrots can be left in the ground, but if you are digging them to do some canning, then store them in a cool dark place until you are ready to use them.

Now you are ready to can, eat and enjoy the things that you grew.


Related Articles
Editor's Picks Articles
Top Ten Articles
Previous Features
Site Map





Content copyright © 2021 by Gail Delaney. All rights reserved.
This content was written by Gail Delaney. If you wish to use this content in any manner, you need written permission. Contact Gail Delaney for details.