Your Gluten Free Preschooler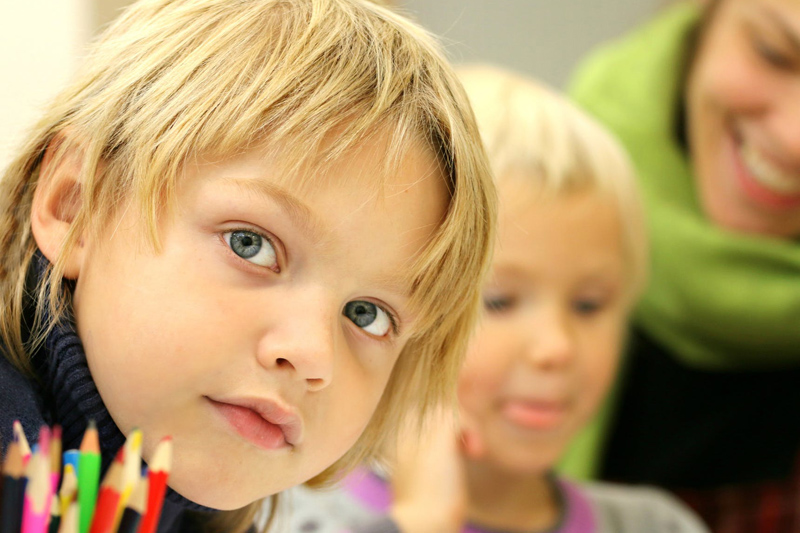 This week a special guest author is here to share with us how we an better cope with our preschool child who is gluten free. Many moms of preschoolers, like Elle, are dealing with this challenge of a gluten free diet, and there is ample awareness among parents and pediatricians regarding this issue. Please be sure to visit Elle's blog- https://glutenfreewithelle.blogspot.com/ and like her facebook page- www.facebook.com/GlutenFreeWithElle, for great tips and ideas regarding gluten free living! Here are Elle's thoughts on life with a gluten free preschooler:

From playdough to those cute goldfish crackers, as well as any fast food resturant you go to, gluten is literally everywhere, calling out to your precious child! Unless your child is well prepared, the temptation can be overwhelming. As a mom who has raised one child out of childhood, as well as being sucessfully gluten free for more then 11 years, and starting the journey again with two preschool children, I feel your pain! If your find yourself reading this as a grandparent to a gluten free child, or if your friends have gluten free kids, you may find these tips helpful for their next playdate.

Outside of an actual wheat allergy, most kids affected by gluten do not typically break out in hives instantly, or have an immediate vomiting or breathing reaction as they would with other allergies. These kids may be normal for hours but within a day or so, they start to feel the consequences of the gluten. This may make it seem less severe then a peanut allergy but it is very serious. My approach has been to teach my kids from the age that they were diagnosed, for each it was between 3 and 5 years of age, that they cannot have wheat. Thankfully awareness in the world about wheat allergies and gluten free foods is increasing. Labeling laws are being initiated as you read this. No longer will only wheat be labeled, but also gluten as well. Of course, gluten is present many forms, but starting with cookies, crackers, bread, donuts, and snack foods is a good start to labeling these products. Find ways to reassure your preschooler that he or she can have treats, such as ice cream, but in a different way. For example, when my preschoolers see a friend with an ice cream cone, I assure them they can have an ice cream without the cone, since the cone will make them sick. Even now, my three year old will bring my cookies from the pantry and beg me to have them, reminding me that they are gluten free. As though that would be my only reason to tell her no! So from there, we have established where "gluten" is, and they will ask all the time if they are offered a cookie or a treat, if it has gluten. Since they are little, I am always with them so I look at the packages of chips or any other food offered to them to make sure it's gluten free, but I want them to know what wheat looks like so if they are offered a cracker, they can come ask me and not just eat it. Believe it or not, age three is not too young for children to understand where wheat lives and how it may negatively effect your child who needs to eat gluten free.
When we go to any play dates or errands, I make sure to pack lots of healthy goodies and a few treats to replace the offerings of wonderful well meaning friends and family. We also bring extra to share! It's nice to see your kids give to others as well and it helps to keep them from feeling left out.

If you are eating out with your preschooler and looking for a kid friendly place to keep your crew busy and fed at the same time, you won't be disappointed with Chick-Fil-A. They have now started offering new grilled chicken nuggets. In addition to these healthier and tasty nuggets your child can still enjoy those crispy waffle fries, as they are actually cooked in a separate fryer from their breaded items, so there is no cross contamination. Top it off with an ice cream cup and you kid is feeling mighty normal! With a bit of research and a positive spin on a gluten free diet, your child will fit in just fine.









Related Articles
Editor's Picks Articles
Top Ten Articles
Previous Features
Site Map





Content copyright © 2023 by Alissa Moy. All rights reserved.
This content was written by Alissa Moy. If you wish to use this content in any manner, you need written permission. Contact Amy Tradewell for details.