Growing Orchids as Houseplants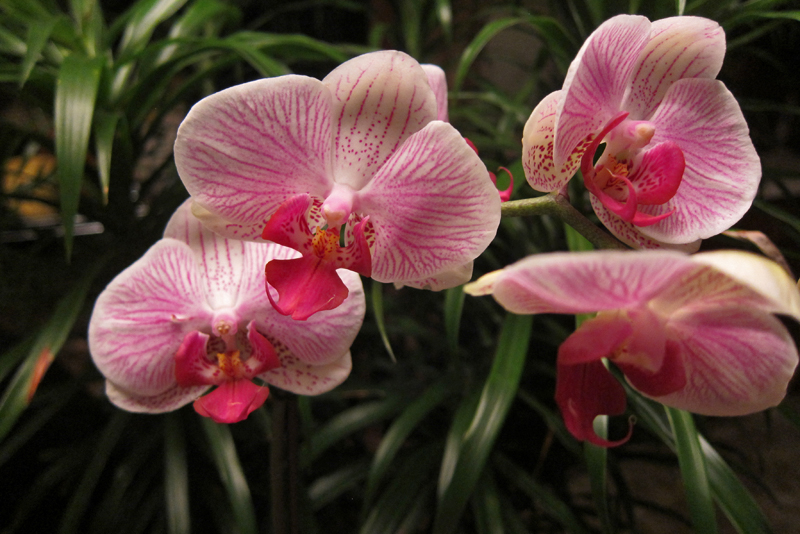 Orchids are the plants of wild, difficult to understand. But once you get to know their simple needs, not only do they grow happily they also become addictive. You can grow them outdoors or as houseplants. In both areas the requirements differ somewhat. The plants growing outside in your garden are at the mercy of the prevalent climatic conditions, while those growing inside live in a controlled atmosphere.

If you are planning to grow orchids indoor, then there are few things you need to keep in mind. First and foremost, choosing the right plant is an important decision. Try picking up those orchids which prefer filtered/partial sunlight. In this case orchids like Cymbidiums, Dendrobes, Moth Orchids, Paphs, Phaius tankervilleae will fare well indoors. Avoid orchids which like to grow in open areas, this includes many terrestrials.

For maintaining the orchids inside, you still need to keep an eye on their water, air, light and temperature requirements. These parameters change slightly when you shift them inside. Watering has to be reduced. The evaporation here is at a slower pace, though the air is drier inside. So try keeping the pots in a dish containing water, you can add decorative pebbles to it. The water from the dish will evaporate and create a humid environment in the tiny area around the plant. Watering frequency should follow a simple rule of keeping the roots moist and not wet. It is quite okay for epiphytic orchids to be left dry for short periods of time.

Air circulation does not need much attention outside, but not so in case of indoors. Houseplants need to be kept in an area where there is better air circulation. This can be done either by use fans (ceiling fan are the best option) or by placing the plant near a window or a door.
The best sunlight hours for the orchids are the mornings. So place it near an east facing window/door, even south side is fine. But avoid west window or midday sun, as the strong rays can burn the orchid leaves. The house orchids should be exposed to light periods similar to the day light hours, as orchids will not flower if it gets prolong light periods.

Temperature can be better controlled for houseplants. You can easily protect your plants from extreme cold. Extreme hot temperature do not harm orchids, it becomes lethal only when accompanied by low humidity. They can tolerate temperatures within 18 - 30°C, though orchids grow well in warm to hot climates, so maintaining the temperature around 25 ± 2 °C will promote good growth.

Fertilization can be done once in a month. When purchasing your orchid, inquire about the fertilizer (i.e., the best option out of all different combinations available in your locality) as well as the amount and frequency of application. While fertilizing you also need to take into consideration the type of growth medium being used. If you are using media such as moss, bark etc., which decompose over time and then you need to supply lesser amount of nitrogen.
Keep an eye for pests and diseases, they spread faster indoors. Good luck and happy growing. For comments and queries please use our Orchid Forum or the email option given below.

You Should Also Read:
Growth Requirements of Epiphytes
Diversity and Our Lovely Orchids
Different Growth Media for Orchids


Related Articles
Editor's Picks Articles
Top Ten Articles
Previous Features
Site Map





Content copyright © 2023 by Anu Dharmani. All rights reserved.
This content was written by Anu Dharmani. If you wish to use this content in any manner, you need written permission. Contact Anu Dharmani for details.