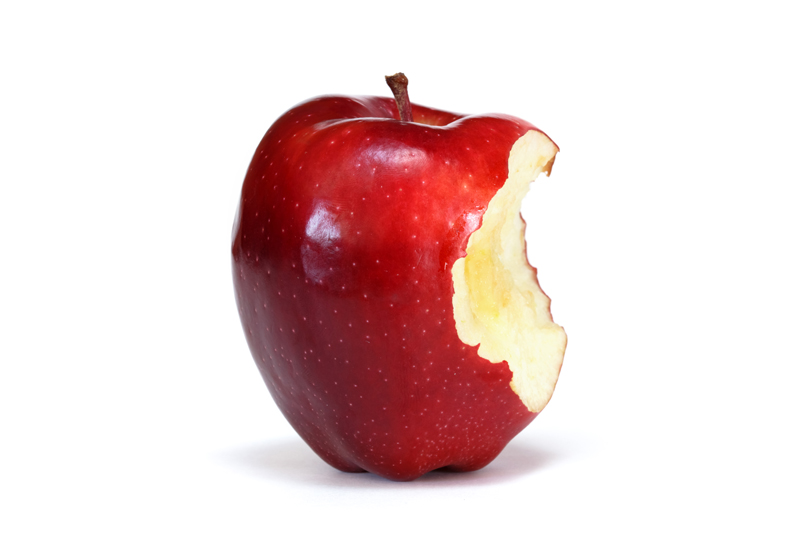 An all-around wonder food, used to treat an array of ills since the dawn of civilization. Perhaps the most exciting area of garlic is in cancer prevention. No one would suggest that garlic could cure cancer in humans. But it may help lower the risk. There are several compounds that are involved in garlic's possible anticancer effects. The bottom line is that studies have proven that a diet rich in garlic protects against a variety of cancer by boosting your immune system and reducing the growth of malignant cells.

Garlic, also helps prevent heart disease by lowering cholesterol levels and blocking formation of fatty deposits in the coronary arteries. It boosts levels of T-cells, a critical component of the immune system. In order to reap the benefits, you'll need to take the equivalent of four or five garlic cloves to your diet or try two garlic tablets daily after a meal.

As a cautioning note, garlic has the power to help thin the blood and prevent heart attacks, some heart patients believe they can load up on garlic in addition to other preventive efforts. For many, garlic may be just the right medicine. But garlic taken with blood thinners may alter blood chemistry too much. This doesn't mean you can't cook with garlic or order roasted garlic appetizer, but if you are taking these medications you need to check with your doctor before using garlic medicinally.

Natural healers believe garlic can help fight the common cold. The reason for this belief is garlic inhibits the growth of bacteria, and viruses, meaning it can help prevent or reduce the severity of a cold, flu and other bacterial and viral infections. The recommended dose of garlic is to chew or swallow a whole clove a couple times a day or take a supplement.

For the flu, garlic-nose drops, during the height of flu season can help, apply 3-drops of garlic tincture to each nostril-the first place you'll likely to pick up a flu virus. You can find the Garlic-Oil-Nose Drops in health food stores and herb shops as preventive medicine. You can also make your own nose drops by mixing one clove of crushed garlic to 10 parts water.

Ear infection, garlic has antimicrobial properties, and Garlic Mullein Eardrops acts as a decongestant and helps numb pain. Check your local health food store for these premixed drops. And don't forget to treat both ears, even if only one hurts. Infections often migrate from one ear to the other.

Athlete's foot, garlic has powerful herb antifungal properties capable of wiping out a case of athlete's foot. Just steep six crushed garlic cloves in a basin of hot water for an hour, then soak your afflicted feet for 20 minutes. You can also try crushing five or six garlic cloves and add them to a small bottle of olive oil or sesame oil. Apply the oil to clean, dry feet as needed. But be careful if the oil is too potent it can burn your skin.

Studies have shown garlic to relieve arthritis. It contains sulfur compounds, which are known to have significant anti-inflammatory properties. For arthritis, spicing up your sandwiches, burgers, and other entrees with plenty of onions and garlic can help an arthritic condition. Both these foods are high in sulfur, which absorbs toxins that may be irritating joint tissues.

Warts respond to garlic oil. For a wart on the hand or foot:

1. Spread vitamin E oil around the wart, to protect the surrounding skin.
2. Then apply a clove of freshly crushed garlic directly into the wart, covering it with an elastic bandage.

Your first sign of progress will be a tingle or slight burn, and then you will notice often within a few days, the formation of a blister. Keep applying vitamin E oil to soften and aid the healing process.

If you take garlic supplement check labels for allicin content. For maximum benefit, the daily dose should provide as least 5 mg of allicin. That's equivalent to chewing one large or 2 small cloves of raw garlic. Daily dose: One or two pills-read bottle label for proper dosage. Or use a garlic clove or powder in your cooking.

Choose garlic bulbs that are firm, not soft or moldy. The outer white husk should be dry and peel off easily. Avoid garlic that has sprouted or that breaks apart, since this means the bulbs are not fresh. Don't use any clove that has turned brown. Garlic will keep for as long as six months if you store it in a cool, dark place with good circulation.

To get the most health benefit and the best flavor, crush or chop the cloves, since this causes a chemical reaction that releases important enzymes and the distinctive smell of garlic. To get rid of garlic breath, try chewing fresh parsley, fennel or citrus peels.

For thousands of years, man has been using garlic with great success their inexpensive, abundant, and healthy. So, my question is, "have you had your garlic today?"

This information is for informational purpose only and is not intended to replace the care or advice of a physician.

You Should Also Read:
Healing Power of Garlic
Benefit of Garlic
GarLife


Related Articles
Editor's Picks Articles
Top Ten Articles
Previous Features
Site Map





Content copyright © 2023 by Victoria Abreo. All rights reserved.
This content was written by Victoria Abreo. If you wish to use this content in any manner, you need written permission. Contact Victoria Abreo for details.