Reaching The Next Generation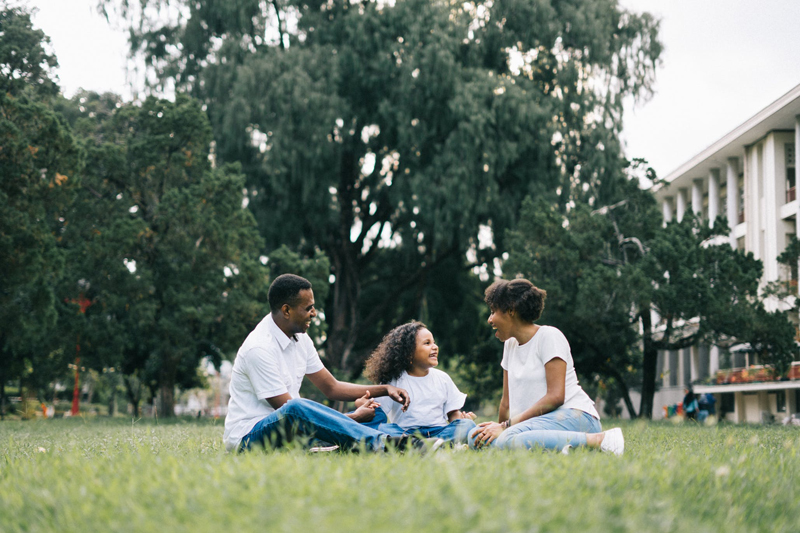 The world did not end with this generation. It did not end with the previous generation. However, it may just end with the next generation, if something is not done to reach them. We are responsible for what happens next. Are we raising leaders or followers? Are we raising trailblazers and world changers? Or, are we raising a generation that will destroy themselves before they reach the age of thirty?

Many are graduating High School this month. Many have graduated College. Yet, there are many that did not even complete High School. We are living in a world where reality for some, is a life of despair, discouragement and poverty. We are living in a society, where 45% of African American teenage girls are having abortions. Where, 60% of all African American males that do not graduate High School, will have served a prison bid before the age of thirty.

Who wants to step up to the plate and take responsibility for the next generation? Who wants to stand on the frontlines, and pull back our youth from the depths of destruction and despair? Who will stand up and help increase the number of High School and College graduates? Who is ready to encourage and enable and support the next generation in becoming leaders and trailblazers? It is not an impossible task as some may think. There are young people eager to learn, and not willing to be another statistic. There are young people who want a second chance at life. They may have made some mistakes and some bad choices; but they are still deserving of another chance. Are you that person that can give them that opportunity?

Growing up in a New York City Housing development; coming from a broken home; the odds were stacked against me. Only, I didn't know it. I didn't know that there were so many odds against me making it in life, because I had encouragement all around me. I had people in my life pushing me, and telling me that I could be and would be, anything I put my mind to. I had teachers who truly cared about their students. Teachers who took the time to develop talent that they saw in their students. I had parents who insisted that I do better than they had done. I was given a great gift…hope.

In working with young people for some years, it never ceases to amaze how many do not believe they can have better than what they can see with their natural eyes. It is a heart wrenching thing to hear young people say, that the only way they are going to get a break, is if they are athletically gifted, musically talented, or can get lucky by meeting the right person. Encouragement and hope is missing from the life of the next generation.


IT DOES TAKE A VILLAGE

Contrary to what some might believe, it does take a village to raise a child. There used to be a time when everyone in a community looked out for one another. Everyone's child was your child, and if you saw that child doing something wrong, you chastised them and told the parent. What happened to watchful eyes and the care and concern for one another?
Something has gone terribly wrong in the past thirty years. We have become communities of mistrust and anger. Gone are the days of looking out for one another. Now, it's everyone for themselves. When the fabric of a family breaks down, then so does a community. And the ones who suffer the most are the young people. Priorities are no longer for the good of everyone. It has become exclusively about self. The mentality has become that of, whatever I can get for me, fine, let the next person worry about themselves. This is what we have taught the next generation. A generation that has been raising themselves, and getting advice from the Television and their peers.

By no means am I suggesting that all television programs are bad. Or, that every peer is a bad influence. However, there are so many young people that are not being parented and are being given the wrong impression about life. Leaving them more confused and discouraged than ever.


WHAT CAN BE DONE

We can sit and complain about the disrespect and the laziness of the next generation; but who taught them? Who was there to lead them? Who offered to show them about integrity, morality, and values? We can say it is the parents job. What about the children who have no parents? Or, what about the single parents working multiple jobs? Or, what about those children that are being raised by children? The scenarios are endless.

There are so many mentoring clubs available: The Boys & Girls Club, The YMCA & YWCA, The Girl Scouts and The Boy Scouts of America, The US Mentorship program, and countless others. There are areas where any one can start a program or volunteer to make a difference. The first step is making up your mind to do something.


EDUCATION

Education is key. This is where we can step in and make a huge difference. Education is an important tool in fighting poverty. It is an important tool when trying to make a difference in someone's life. Knowledge is certainly power. And, we get our young people to learn and to understand, they gain a sense of self worth, and an understanding of who they are and what they can do. An education will open up new doors to them that they thought were closed. It will help them to discover a whole new world that they can conquer and soar over. Education gets them to think; affording them opportunities they may never have had otherwise. It can open doors to a life they thought, and perhaps were even taught, were not meant for them. A sound education can destroy ignorance.


REACHING BACK

It is vitally important, as we reach forward, that we remember to reach back and pull someone forward. When we have come to a place in our lives, and we know what it means to be successful; how it feels to triumph over odds and circumstances and situations; it is encumbered upon us to reach back and grab hold of the next generation. Offering wisdom, knowledge, encouragement and hope. Sometimes, one word can be the difference between hope and despair. Life and death.

If you have the means to do something, then there is no excuse. If there is something missing in your community, then step up to the plate. We have to begin to take responsibility for all of our children. There is a cry coming from the mouths and hearts of a generation on the verge of self destruction. Everyday, there is some young person who has been told a lie. They've been told that they will never make it. They have been told that what they see, is all they will ever have. They have been made to feel hopeless and helpless in a world that waits to swallow them up, and dispose of them like yesterday's trash. There is a need in their soul, in their hearts, that needs to be fed with truth, encouragement and hope. And the only thing missing, is you, and gift that you hold within yourself.




You Should Also Read:
US Dream Academy
Boys & Girls Club of America
Peer Resources


Related Articles
Editor's Picks Articles
Top Ten Articles
Previous Features
Site Map





Content copyright © 2023 by Ruthe McDonald. All rights reserved.
This content was written by Ruthe McDonald. If you wish to use this content in any manner, you need written permission. Contact Ruthe McDonald for details.