Trade-In Tips When Buying a Car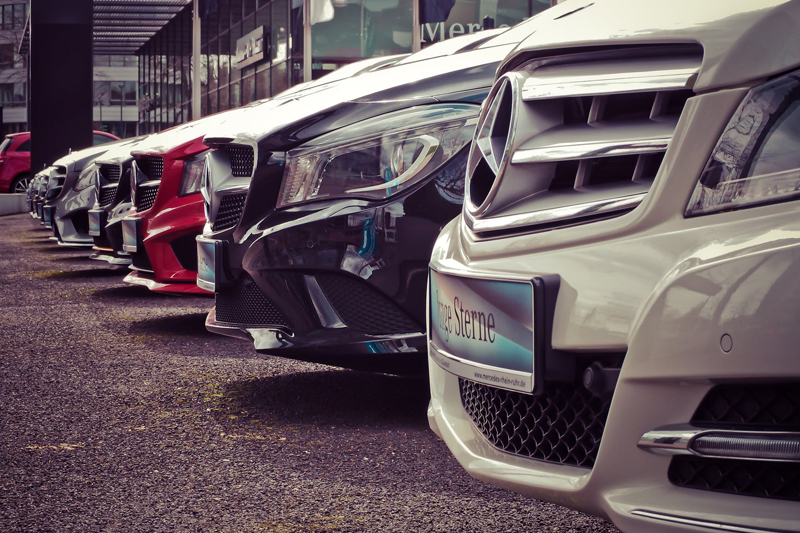 First thing's first. The dealer will never give you fair market value for your trade-in.

If you want to get the most money for your trade-in, don't trade it in. Sell it yourself instead. Sure it takes more time and can be an inconvenience, that's part of the reason the trade-in process is much easier. You're paying for the convenience when trading your car in to a dealer, but you'll also get less money.

Tips on trade-in's

1. If you owe money on a car, don't trade-in. Don't roll a small debt into a larger debt in the way of a more expensive vehicle.

2. Make the trade-in a separate transaction from the purchase of the car you are buying.

Remember, dealers make profits in a lot of ways including the price of the new or used car and what they give you for the trade-in. Tell them you're undecided about whether you'll trade-in or not and negotiate the price of the trade in separate from the new vehicle.

3. Think twice about donating to a charity for tax purposes.
You used to be able to use the "blue book" value of the car when using the donation as a tax write-off. That meant that you could push or pull your wreck into the charitable organization and estimate the value of a similar car in good condition for a tax deduction. The law changed a few years ago so now it's only the actual value of the wreck/car that matters.

4. You become the salesperson.
Use the following phrases when discussing the value of your trade-in with the dealer:

"I could sell it myself for $200 (or another reasonable amount) more than you're offering". You're letting him know that you realize he's not giving you a fair deal.

"I can't take that much of a loss on this car." Again, using the word "loss" as it paints a picture of discontent and reminds him that he's making too much of a profit.

"You'll have to do better if you want to make a deal on the new car." Yes it's supposed to be a separate transaction, but using this tactic can be quite beneficial to you. The most important thing the salesperson wants is to get the money agreed upon for the new or used car you've negotiated.

"I have already been offered more for my car from another dealer."
Somewhat risky because on the new car you're most likely not comparing the same exact vehicle with the exact same options from two different dealerships, especially true if you're buying used.

5. Research the estimated market value. Use our site (ProAutoBuying.com) to get the latest and most accurate pricing information possible. Take this information with you to the dealership and use it when negotiating.

If you don't have the time or the patience for selling your current vehicle yourself when buying a replacement, you'll most likely trade it in to the dealership.

Use these tips when visiting the dealership and get the most value you can for your trade.

------------------------------------------------------------------------------
Need help buying or leasing your next vehicle? Contact me at ProAutoBuying.com and we'll help get you the car at the best possible price.


You Should Also Read:
How to Buy Your Next Car


Related Articles
Editor's Picks Articles
Top Ten Articles
Previous Features
Site Map





Content copyright © 2023 by Stephen M. Hague. All rights reserved.
This content was written by Stephen M. Hague. If you wish to use this content in any manner, you need written permission. Contact Stephen M. Hague for details.