Overcoming Writer's Block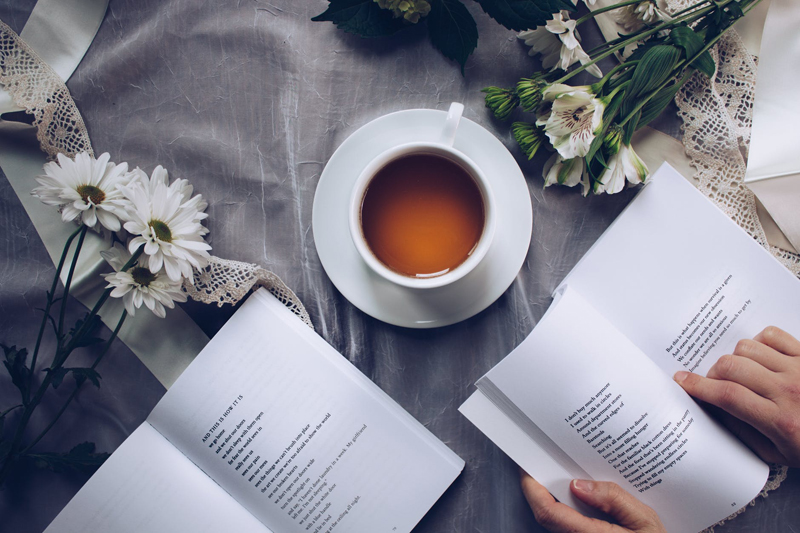 Even the best of us get frustrated at times with writing poetry. Whether it comes from finding the right words, experimenting with methods and sounds, or incorporating just enough imagery to enhance the reader's experience without overwhelming them, sometimes it is simply hard to come up with new ideas. This has been a struggle since the very first poet penned his thoughts. William Shakespeare expressed the same frustrations in his Sonnet 76.
Known for his plays and acting, Shakespeare also wrote a collection of
"sonnets"
.
I found sonnet 76 to be a humorous look at how sometimes finding ways to make poems new and fresh can be frustrating, especially when one compares themselves to other poets. Let's look at his Sonnet 76:
Why is my verse so barren of new pride,
So far from variation or quick change?
Why with the time do I not glance aside
To new-found methods and to compounds strange?
Why write I still all one, ever the same,
And keep invention in a noted weed,
That every word doth almost tell my name,
Showing their birth and where they did proceed?
O, know, sweet love, I always write of you,
And you and love are still my argument;
So all my best is dressing old words new,
Spending again what is already spent:
For as the sun is daily new and old,
So is my love still telling what is told.
If we read this literally, we can see Shakespeare reflecting on his inability to change his style. New methods of experimenting with verse were coming into style during his time, yet he lamented that his poetry was so predictable that it screamed its name and origin to anyone who read it. He looked upon change as a "weed", something undesirable that crops up and takes over the old. I found this such an interesting comment coming from a master writer. Yet, we all have the same experiences when dealing with changing styles, forms, and experimenting with the new. Unknown territory is sometimes daunting and reverting to the familiar is comfortable. Yet, true to the sonnet form, Shakespeare uses his last 6 lines to explain why he keeps his poetry the same. His inspiration for writing has not changed. He explained that his love remains the same day by day, thus his familiar form of writing is the best way to explain to others how steady and deep and unchangeable his love is.
This takes us back to reevaluating
"what is poetry"
; "a work of the heart, an uttering of one's deepest emotions." When faced with a block, go back to your inspiration. What moves your heart to write? Don't be intimidated by new styles and forms. Write what is comfortable and then move into new territory when your foundations are firm. This is the best way of overcoming writer's block and preparing your heart for new ideas to come.
You Should Also Read:
Shakespeare's Sonnets


Related Articles
Editor's Picks Articles
Top Ten Articles
Previous Features
Site Map





Content copyright © 2022 by Angela Saunders. All rights reserved.
This content was written by Angela Saunders. If you wish to use this content in any manner, you need written permission. Contact Karena Andrusyshyn for details.