Deaf Poetry- an oxymoron?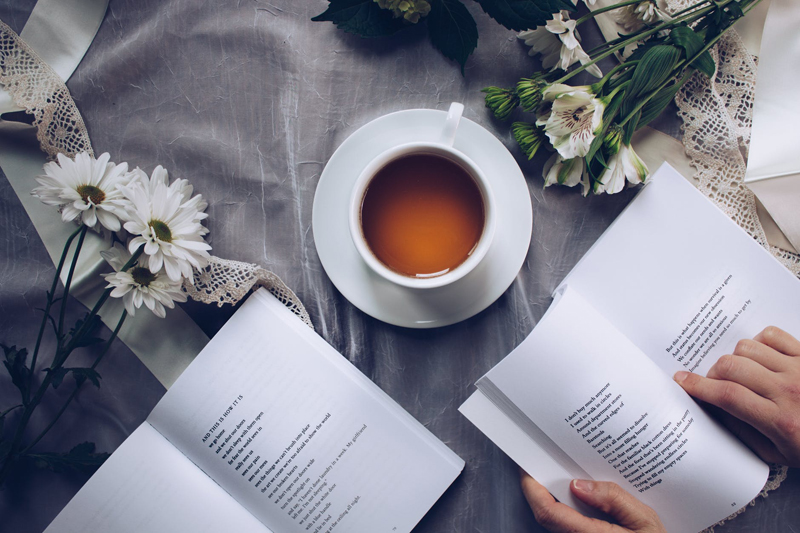 The term oxymoron is typically used to mean "a contradiction in terms". In poetry, an oxymoron occurs when two seemingly opposite words are combined to create a specific tone or effect within the poem. Examples of this would be terms such as: a silent scream, a happy demise, fiery ice, and sweet sorrow. Combining opposites create a more dramatic and heightened tone to a given poetic image.

When we think of the definition of poetry, we think of words put together by sounds. Poetry is often defined by the rhythm, meter, and flow of the words as they are read. This being said, would the term Deaf Poetry be an oxymoron? Unable to hear the flow of words or understand the rhythmic flow of speech, could someone who is completely deaf be able to produce poetry? According to the editor John Lee Clark of Deaf American Poetry; an anthology , The Deaf Poet is not an oxymoron but that "the work of Deaf poets serves as a prism through which Deaf people can know themselves better and through which the rest of the world can see life in a new light."

John Carlin (1813-1891), Deaf from birth, was a pioneer in Deaf poetry. He graduated from the Pennsylvania School for the Deaf in 1825 at 12 years of age. He had a strong interest in the arts. He spent his time reading Shakespeare, Milton, and Pope. He yearned to understand the art of poetry. To make up for his inability to hear the sounds, Carlin worked with a mentor, Rev. Dr. W.B.O. Peabody. Peabody introduced Carlin to pronunciation and rhyming dictionaries that contained principals of poetry. He also sought advice from Bryant who advised him to "read the best English poets."

John Carlin went on to publish numerous short poems for newspapers and Deaf periodicals. He was invited to the 1984 inauguration of Gallaudet University, at that time known as the "National Deaf-Mute College at Washington DC". He was awarded with the first honorary Master of Arts degree from the college. He is well known for his poem ;"The Mute's Lament".

I move-a silent exile on this earth ;
As in his dreary cell one doomed for life,
My tongue is mute, and closed ear heedeth not ;
No gleam of hope this darken'd mind assures
That the blest power of speech shall e'er be known.
Murmuring gaily o'er their pebbly beds
The limpid streamlets as they onward flow
Though verdant meadows and responding woodlands,
Vocal with merry tones-I hear them not.
The linnet's dulcet tone; the robin's strain;
The whippowil's ; the lightsome mock-bird's cry,
When merrily from branch to branch they skip,
Flap their blithe wings, and o'er the tranquil air
Diffuse their melodies-I hear them not.
The touches-lyric of the lute divine,
Obedient to the rise, the cadence soft,
And the deep pause of maiden's pensive song,
While swells her heart with love's elated life,
Draw forth its mellow tones-I hear them not.
Deep silence over all, and all seems lifeless;
The orator's exciting strains the crowd
Enraptur'd hear, while meteor-like his wit
Illuminates the dark abyss of mind-
Alone, left in the dark-I hear them not.

This is an excerpt from his poem that was published in the very first edition of "The American Annals of the Deaf". This poem in its entirety and his poem "To the Fire-flies" can be seen in archived versions of the Annals of the Deaf from 1878 – volume 1 and 1884- Volume 3. Volume 3 also highlights other Deaf American poets from that time period.



You Should Also Read:
American Annals of the Deaf


Related Articles
Editor's Picks Articles
Top Ten Articles
Previous Features
Site Map





Content copyright © 2022 by Angela Saunders. All rights reserved.
This content was written by Angela Saunders. If you wish to use this content in any manner, you need written permission. Contact Karena Andrusyshyn for details.