Hidden Treasure In The Black Community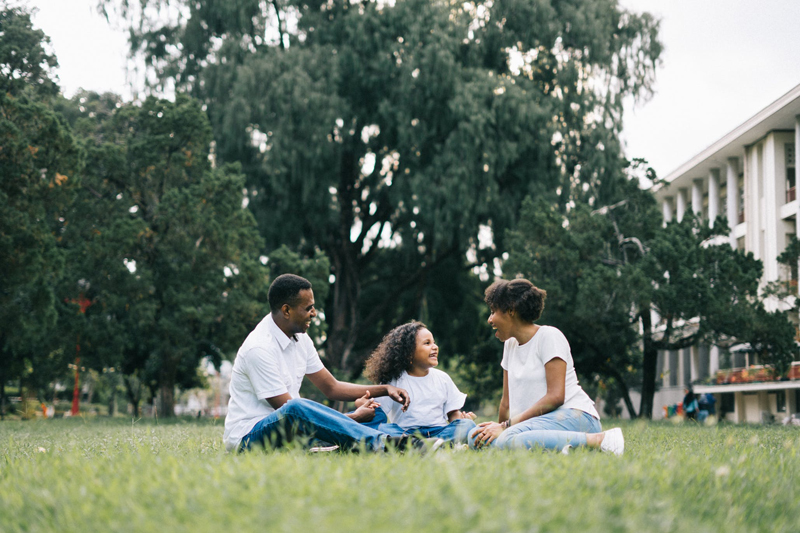 There is hidden treasure in the Black community. One that has been overlooked, or forgotten, or totally disregarded. Yet, in our very own families is a wealth of treasure waiting to be unearthed.

Our history. Why do we wait until Black History Month comes around to celebrate and understand what we live each and everyday? Why do we forfeit our inheritance and forget what makes us strong and able to love, by disregarding, or worse, forgetting about our history and all that our people have fought to overcome, achieve, and accomplish, so that we may have the liberties that we do today?

The wealth of our communities is not in our pockets; in the dollars and cents that we spend so arrogantly and disdainfully. However, it is in the hearts and minds and memories of those that remember…those that remember the past and can tell about it.

If we understand what we went through to afford the luxuries we have today, perhaps it would not be so easy to let things go. Perhaps if we remembered the lives that were lost and the families torn apart, we would take the time to cherish our families, and marriages would last as long as they used to; divorce would be a foreign word, and "babies Mama and babies Daddy" drama would non existent.

And just maybe, that job we feel is beneath us, would be appreciated, if we understood that at one point in time, we would not have been able to get that job! And maybe, if we understood and appreciated the past, and knew the treasure of our elders, our communities would always thrive, whether it was the working poor, middle class or upper class. Because we'd know we needed one another to get things done, and to keep things moving forward. I don't know. That's just how I'm feeling.


I love to Know Me

I was always fascinated with history; especially that of my own family. Primarily, because we were a mixture of so many hues and dialects--I wanted to know about my origins. And I knew that if I knew where I come from, I would know me.

While growing up on Staten Island, New York, I was surrounded by family across the small island.

Today, the population of Staten Island is about 577,400. In 1790, the population was a mere 3,835. In 1870 it was 31,029. By 1920, the population had grown to 116,531. When I was growing up, in the seventies, the population had reached about 295,000.

African-Americans make up about 10% of the island's population. So, the chances of one being related to their neighbor is not farfetched; especially if it were in the early 1800's, when free blacks settled on the Island; founding the historical community of, Sandy Ground, the first black community consisting of watermen and oystermen from the Maryland and the Chesapeake Bay area, and other free slaves in the New York area. Slavery was abolished in New York, on July 4th, 1827.

Growing up, I was told stories of how my family was one of the founding families of Sandy Ground. We took pride in knowing that between 1820-1827, a family patriarch traveled with his family and some relatives from Maryland, and the Chesapeake Bay area, and started a farming and oystermen community on Staten Island, along with the other freed black men.

It thrilled me to hear stories about how my paternal great grandparents met and fell in love. And how their parents met. The stories are endless. But I wanted to know it all. So in order to understand my family history, and what it must have been like; I needed to take a journey. A journey into my paternal family's past. I knew my maternal history, but I wanted to know and understand about Sandy Ground, and who were those men and families that settled there from my paternal relations.

Searching One's History

I realize that while researching one's history, one may stumble upon some skeletons that one's family may have wanted to remain buried. However, it's still history, and we know that old bones tend to rattle. We may uncover some things that we may wish we didn't find. Yet, even in knowing those things, we have an opportunity to look at where we came from, and remember who we are, and strive for a better tomorrow. The power really is in our hands. But in order to know where you are going, you must know where you came from.

Research takes time; but is well worth it. If you are fortunate enough to have grandparents that are still alive, I urge you to ask them some questions. Begin to keep a journal. If your grandparents have passed; try and remember the stories they would tell you. Perhaps you have some family members that can fill in the blanks? It's (family) the best place to start. If you know your family's place of domicile, you may want to start with Census records; see if they match what you know, and take it from there. Some have a harder time than others; but don't give up. The reward is just too great.

I was blessed to have such a large family, and to know both my paternal and maternal grandparents. I also knew and met my great-grand parents on both sides. My maternal great-grandmother passed last winter at the age of 96. I also have been blessed to have known two maternal great-great grandmothers. One passed when I was ten, the other when I was sixteen. And I am grateful to remember the conversations and stories they told. I was one of those children that loved to spend time with grandparents. I was the granddaughter who always got to travel; so I was blessed to spend summers and holidays with them. Because of this, my memory is rich with who they were, and how they lived, and how they dreamed. Yes, I am blessed.




Related Articles
Editor's Picks Articles
Top Ten Articles
Previous Features
Site Map





Content copyright © 2023 by Ruthe McDonald. All rights reserved.
This content was written by Ruthe McDonald. If you wish to use this content in any manner, you need written permission. Contact Ruthe McDonald for details.