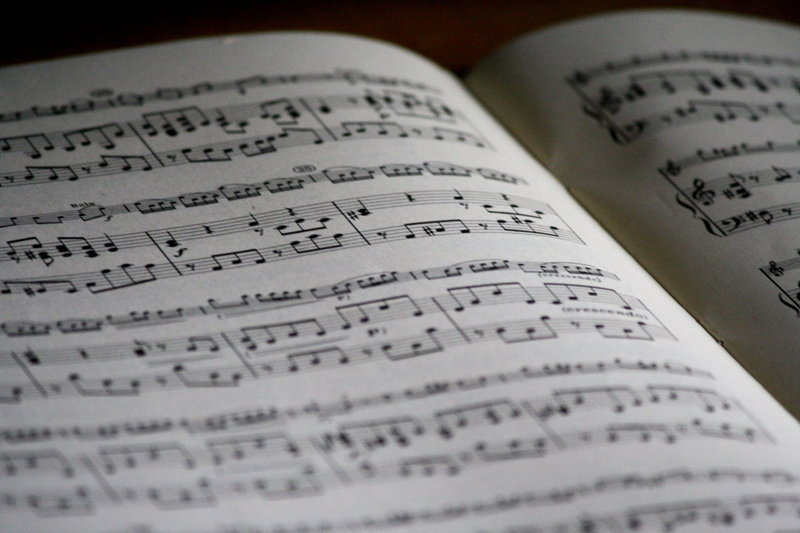 Why is it that the minute you start talking to George Huff you feel as though you are talking with your older brother or an uncle even? Is it because of that deep resounding voice that politely calls you Sister Candace at every interval and says yes mam and no mam? Could it be the way he seems to make comments that are so much wiser beyond his years? Or is it just his unassuming nature that comes through during an interview? I'm not quite sure what it is about George Huff that instantly makes him familiar but I know that it's a great quality and one that I genuinely like.
The fact that I like George Huff is really not a surprise. Why almost all of America fell in "like" with him while he was on American Idol. His constant smile, bouncing nature, bouncing dance and great voice made millions of fans like him. Even though he did not take the ultimate crown as winner that year, the wonderful Fantasia beat him out of that, he was clearly one of that season's stars.
Now George is setting out on a new path, that of a solo artist and has released a new project "Miracles" on Word Record Label. The CD is a great start to what I believe will be a long musical career for Huff. Packed with beats from some of the top hit makers including Fred Jerkins of Dark Child productions Huff has managed to offer a project that is much like his personality, full of life, happiness and warmth. Each song delivers a positive message with my favorite being the title ballad "Miracles". With lyrics like "Miracles they happen everyday, in ordinary ways, life is a miracle of ordinary love…Ordinary love is the miracle to me" this song hits home and his beautiful tenor voice is showcased on this track. It's no wonder that Billboard named "Miracles" the top gospel album of the year for 2005.
Huff is well aware of the miracles that have taken place in his life that has lead him to this place in his career and have helped him withstand the storms. The most recent storm was the loss of his home in Hurricane Katrina. "Even in the midst of all this destruction I've still been blessed to continue to do what I love. My family is all accounted for and now our new homes are wherever we are scattered but I'm very blessed" said Huff.
Huff and his family lost everything in the storm and he is currently residing in Dallas, Texas where he called me for this interview. He stated that he is learning to like Dallas and believes that home is where the heart is. "I was fortunate that most of us did make it out and there were a lot of people that were less fortunate than we were. I count it all joy to be in the land of the living and every time I go on stage I just loose my mind. They tell me George you need to take a chill pill and I say if "y'all" knew what I had been through even this last year, I could be in my grave, but I'm not so I'm gonna have to loose my mind up in here…up in here!" he jokes.
Going through things is not new for Huff, who was raised in a family of four by a single mother, in a New Orleans Housing project. He says he was poor but didn't really know he was poor because there was so much love in his family. "My mom was the kind of mom that was always cooking. Every time I go home I gain five, six or seven or eight pounds! She is always over the stove cooking greens. Now greens are supposed to be healthy for you but they become unhealthy when you take the big piece of fatback and add that to the greens. But we ate good and there was so much love in our family." laughs Huff. He states that his family was much like the family on the popular movie "Soul Food", "It wasn't just only my brother, myself and my two sisters but it was also all of the family members; cousins and nephews that came by our house and we sat around and ate food."
Huff was a shy kid and hid away from the lime light while in school, "I hated doing talent shows and all of that stuff. I had one teacher that pushed me into a talent show and I love her for it but that was not me. The only place I felt comfortable was in the church. I would sing in church. Every time I went to school they would call me Steve Urkel and all of that stuff. I was 6 feet in high school and I weighed only 128 pounds. I was the ultimate nerd" he states. But Huff adds that his childhood made him strong and he learned to love music inspite of it all.
It was a miracle that he left this hard life behind and went to college at The University of Oklahoma on a full music scholarship. His intention was to become a music teacher and in fact he plans to open up a school of music in New Orleans in the near future. While in college, Huff's vocals did not go un-noticed and he quickly became known on the campus for his singing ability. His vocal talent allowed him to receive many parts in the operatic productions of the musical department. For a while life was good and then he went through another storm, his scholarship money dried up during his sophomore year and by the time of his senior year he was out of college working in the kitchen at OU washing dishes. "I believe that everything happens for a reason and while I was going through the period of working in the cafeteria I was learning to trust God" says Huff.
Enter his next miracle the hit TV show American Idol. We saw where Huff was welcomed to Hollywood and we watched when he was eliminated in the first rounds of the show. "I remember praying to God and I said Lord I know I don't fit the profile of an American Idol, but I'm not going to be afraid anymore. I remember the scripture about your gift making room for you. I then went to the audition, tried out for the show and I made it to Hollywood and then they sent me back home" says Huff. Now this is where the story should have ended but for the man who believes in miracles that was not to be the case. He said that he heard God saying "Do you still trust me" and he knew that something great would happen. "I remember sitting there watching TV saying I wish I could go back to the show and they called me back. The same Simon Crowell that told me 'George you are not the American Idol and this competition is not for you' chose me as his wild card to be in the top five! I was like what" exclaims Huff. He reappeared on the show with a new attitude and received accolades from the judges and viewers alike.
"Idol" contestants(clockwise from top left) Fantasia Barrino, George Huff, Diana DeGarmo, LaToya London and Jasmine Trias.
Now his new project is climbing the charts, he is touring around the country and he is providing inspiration to millions. He acknowledges that finding the music inside of him motivated him to go out into the music world. A world he had feared for so long.
He has also made a song for his popular dance "Bounce" which he did almost every time he sang on Idol. He says he made the song because he wanted to have music that was geared towards children. He wants all of those other scared children in the country, just like he once was, to know that they can be different and still succeed. "I remember songs like Whitney Houston's I Believe the Children are Our Future. (The Greatest Love) We lack music like that and our kids need to be inspired and be encouraged that they can be different and make it in the world."
You Should Also Read:
George Huff's Website
George Huff's Music Review


Related Articles
Editor's Picks Articles
Top Ten Articles
Previous Features
Site Map





Content copyright © 2022 by Candace Walker. All rights reserved.
This content was written by Candace Walker. If you wish to use this content in any manner, you need written permission. Contact Candace Walker for details.