Sightwords Site Review for Sightwords Curriculum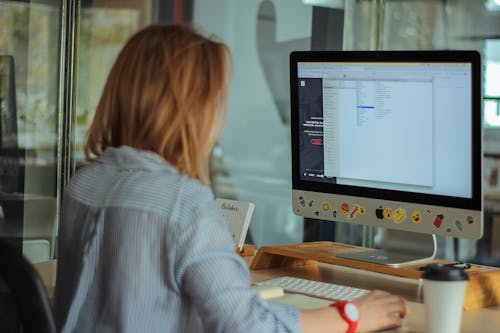 One of the happiest surprises that I've had in a while is finding the sightwords.com website. It is a treasure trove of reading resources that are arranged to be user-friendly. The website is well-maintained. Its headings are clickable links that allow a user to easily navigate the site. The language section of sightwords.com is divided into two sections. Phonemic Awareness and Sightwords, essential components for developing reading skills, are both addressed on this useful site.
On the right side of the home page are links for Phonemic Awareness. This is one of the basic principles of teaching reading. Included are sections for Phonemic Awareness Basics, Phonemic Awareness Games, and Phoneme Sound Pronunciation. Each topic on the home page can be accessed by either clicking on the red section heading or the blue "more" at the bottom of each section. A review of the Phonemic Awareness section is included in another article in the Reading Skills section of the BellaOnline Reading Site. The left side of the home page has the Sight Words category. Included in here are resource links for Sight Words Flash Cards, Sight Words Teaching Strategies, and Sight Words Games. Let's take a little tour of the Sight Words category.
Many times, parents and teachers want an easy way to make flash cards for sight words. This site has an easy-to-use flash card maker. With my printer, it was as easy as selecting the size of the flash card and downloading the appropriate list. There is an icon for the printer on the download page to make it even more user-friendly. I custom made flash cards, both the large size and 4-to-a-sheet. It all worked well. So easy!! You can make full-page cards with one word, half-page with two words, or 4 cards to print on one page. You may use your own words to make custom cards or choose from nineteen lists. One group is the Top 150 Written Words, and they are divided into three lists with 50 words each. The Dolch Words include Dolch Nouns and graded lists from Pre-K through 3rd Grade. There are 1,000 Fry Words, and they are divided from 1st through 10th. Just what are Dolch and Fry words?
Dolch words are frequently taught in the lower grades of elementary schools. They are graded lists of what are known as sight words. These are the words that fluent readers need to know by sight. The Dolch list of 220 words was developed by Edward William Dolch. Another set of comprehensive sight words were created by Edward Fry. His lists comprise 1,000 "instant" words. Both Dolch and Fry were advocates for whole language, which isn't strongly rooted in phonics. Instead, students learn whole words by memorization. While Dolch words encompass Pre-K through 3rd grade, Fry words extend through about the 5th grade level.
Sightwords.com offers Sightwords Teaching Strategies. They provide an overview of sightwords instruction with a step-by-step method for teaching the sightwords. How to plan lessons is explored. There are suggestions for correcting mistakes. This site has fantastic resources including sightwords teaching strategies and 16 sightwords games. They make it easy with printable resources.
Sightwords.com was created to make teaching early reading skills easy. The site is sponsored by Georgia Preschool Association. Unlike many websites, sightwords.com has great maintenance. The links are active. They don't have a lot of broken links here. The developers invite questions and comments from users. Please stop by this site and see what sightwords.com has to make your life easier! A hot link is provided in the Resources section below.
Resources:
Sightwords
Comparing the Dolch and Fry High Frequency Word Lists
NEWSLETTER:
I invite you to subscribe to our free weekly newsletter. This gives you all of the updates for the Reading Site. Sometimes, this newsletter has information on books and reading that is not in the articles. Fill in the blank below the article with your email address -
which is never passed on beyond this site. We never sell or trade your personal information.
Related links:
Any Related Links below this article may be of interest to you.
There are times when I recommend an item related to my article and add an Amazon link, so that you can check it out. I am an Amazon Associate, and when you purchase an item after clicking on my link, I do make a commission for purchases made through that link.
You Should Also Read:
Sightwords Website Review for Phonemic Awareness


Related Articles
Editor's Picks Articles
Top Ten Articles
Previous Features
Site Map





Content copyright © 2022 by Connie Mistler Davidson. All rights reserved.
This content was written by Connie Mistler Davidson. If you wish to use this content in any manner, you need written permission. Contact Connie Mistler Davidson for details.