Divided We Fall...A Community Apart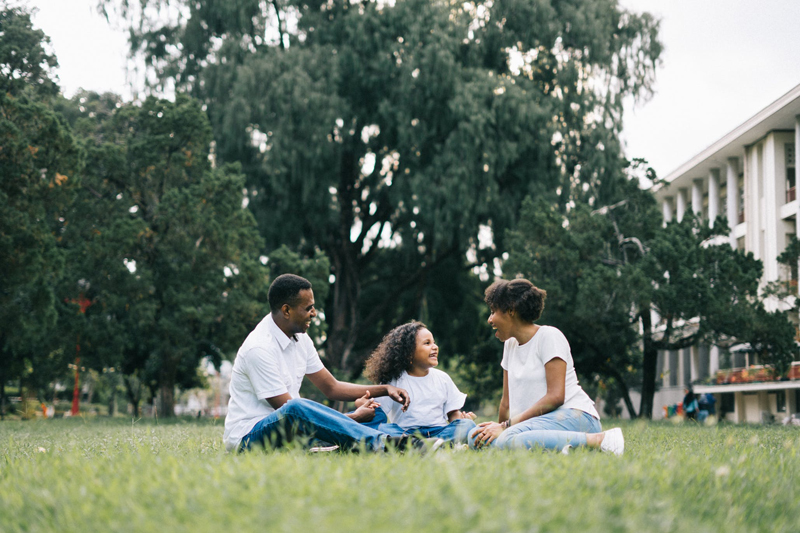 We've all heard the quote: "United we stand, divided we fall." Many have used it in public addresses and formal speeches. Its origin is debatable. Its concept is to iterate, that if a body of people are not united, of one mind, it is easy to conquer them. This Editor is partial to the Biblical reference, (Also greatly known for use by Abraham Lincoln in his speech) which reads as follows:
"And Jesus knew their thoughts, and said unto them, Every kingdom divided against itself is brought to desolation; and every city or house divided against itself shall not stand…" Matthew 25:12 (KJV)

In light of the recent controversy involving comments made by the Reverend Jesse Jackson, about presidential hopeful, Senator Barack Obama, another storm has brewed, that many are either trying to calm or stir up. The Reverend Jackson, while still wearing an open mike (unbeknownst to him) made several disparaging remarks concerning Barack Obama. His comments have sparked debate amongst political commentaries, journalists of both sides, religious leaders, down to your average Joe riding the bus and train.

Is this just another glimpse into the psyche of Black Americans and how they may view one another? Let's for a moment, take out the rest of America's population and talk amongst ourselves as a people: as Black Americans. What if someone had a direct sound-bite into your thoughts? Would you be pleased with what was overheard? Or, would you be masked in a cloak of shame and regret? Would you apologize if you meant what you were thinking? Perhaps those aren't really your thoughts. Maybe, you were just caught in a moment of frustration or anger.

In the Black community we can often be our own worst enemy. Destroying ourselves by the lack of communication, respect and, love. We no longer fight others, but fight and kill ourselves, until what is left is desolation and isolation. Why are we so divided against ourselves? Why can't we, as a people, come together regardless of our own views, and work together for the good?

Every kingdom (people) divided against itself is brought to desolation. We know the statistics. We've read the reports, and yet we continue to fight against one another. Divided on political, social, economic, and religious issues. All the while, suffering as a people.

The words that we speak to one another. The words we choose to describe ourselves and others. How important the words are that we say to one another. We, as a people, have often been proud of our heritage and what we have accomplished. There are many that can see the difference in the times that we live in. Yet, there seems to be a rift in the Black community.

Divsion can be seen across the board. There is and has been division amongst the classes. There has been division based upon the tone of one's skin (light skinned and dark skinned). There is a division amongst generations. The young and the old. The new school of things, against the old school way of doing and thinking. No matter how it is sectioned off, or looked at: there is division in the camp. There is a widening gap amongst ourselves that can only be repaired by us.

Gone are the days we stood shoulder to shoulder and expressed and presented a united front against the world. It is no longer "I" fighting for the "we", for a better way of life. It is now, "I" for "I"; every man for himself. Is this what we fought for? Is this what was meant by equal rights? The right to tear one another down. The right to use our tongue as vicious weapons? Why bother worrying about what another race is doing to our people, when we are destroying ourselves from within.

Did the question ever cross your mind, as to why a community would destroy the very place it calls home? When you see riots and pandemonium, and property destruction, and lives being snuffed out, do you ever wonder if anyone stops to think, and see that they are destroying their own communities? The place where they call home, and where they shop, and go to school? And, when all is said and done, we are left with desolate communities. Divided cities. A people of unrest, filled with bitterness, rage and anger.

How does it start? With thoughts and words. We have the power to influence others. We have the power to build up or tear down. We have the power to choose if we shall stand together and make a difference, or go against each other with bitterness and contempt. Thereby, setting a tone for the generations to follow.

No one knows the heart of Reverend Jesse Jackson, or why he said what he said. Yet being in such a position, and having the ability to make a difference, holds with it a certain responsibility. Whether we agree with someone or not, we must choose the words we speak carefully. Was it anger? Was it jealousy, as some noted? Was it the realization of an opportunity missed? Or, was it the difference between generations?

Whatever the case may be, we are a people at a crossroads. America may just have its first Black President. The Black Community may just witness another victory, that once seemed impossible. However, can we unite as a people to build one another up— regardless of what our own differences may be as a people? Can we put aside the anger, and the division, and begin to heal the wounds and start rebuilding our communities?
We cannot look to another race to fix what we must first deal with ourselves. Nor can we continue to place blame on others, when we do not take responsibility for our own actions. Accountability is key. Accountability to one another, and for those that come after. Life and death are in the power of the tongue. We must choose our words wisely; it can be the difference between war and peace.





Related Articles
Editor's Picks Articles
Top Ten Articles
Previous Features
Site Map





Content copyright © 2023 by Ruthe McDonald. All rights reserved.
This content was written by Ruthe McDonald. If you wish to use this content in any manner, you need written permission. Contact Ruthe McDonald for details.