Black Women and Relationships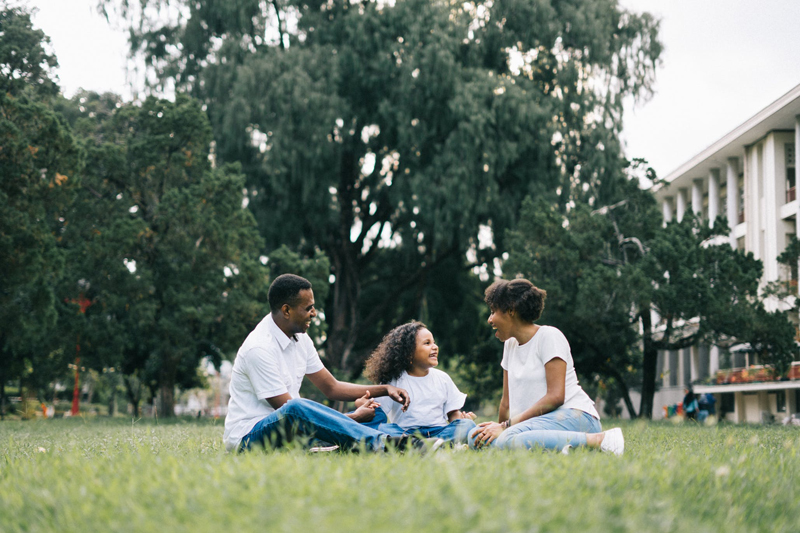 Relationships can be a good thing or a bad thing. But every relationship is meant to teach us something, whether it was a pleasant experience or not. We learn as we grow, how to navigate certain situations. However, we must be sure that we understand who we are and what we really want in terms of a relationship.

Black women have always been the back-bone of our communities; often having to foster strong relationships between one another in order to stay sane. What can be said of Black women and relationships is much. Articles, books, movies and the like have been written covering the dynamics of the sometimes simplistic, and sometimes complicated relationships that many Black women have.

What is it about Black women and relationships? When we love, we love hard. And when we are hurt, we hurt very deep. I have heard many women say that they find it very difficult to have many female friends. I find that to be an exception, rather than the rule. Generally speaking, women in the Black community have often found themselves with a plethora of female companionship, to the chagrin of many of their male partners.

If Black women chose their mates the way they chose their girlfriends, would there be more successful relationships? Do we even know what we are looking for in a relationship; especially for those who may be entering the dating game afresh. (Our sisters in the 40+ age group). Many say it is difficult to find a good, solid relationship, let alone true love. But I believe, if you know who you are, what you want, and can accept people for who they are, you may find what you've been looking for right under your nose.

Know Who You Are & Love It!

The best way to have the kind of relationships you desire, and to be all right in any situation, is to know who you are, and love it. When you know who you are, and have accepted who you are, and love who are, you will attract to yourself, who you are.

You are a magnet. And whatever you feel and think about yourself, will attract those with the same qualities that you have. As well, if you are not sure about who you are, and you have issues with low self esteem, be careful. Because sometimes a magnet can attract debris that can be harmful. There are those in this world that feed on the weaknesses of others. They can spot a person miles away with certain issues. And they prey upon them.

Know who you are. And if there is something about yourself you are not happy with, then work on you before you consider getting into a relationship. No one can make you a better person, or turn you into a better person. They don't have that kind of power. What they can do, however, is enhance you. They can add to the value of who you are, because they have value themselves.

Don't look for someone to complete you. Be complete in and of yourself. Be happy with who you are. Be comfortable in your own skin. And love who you are, no matter what anyone says or think. When you can do this, then you can handle any relationship you find yourself in. and you will be smart enough to know if this is for you.

Know What You Want

When you go shopping, most of the time you know what you are shopping for. Experts say, if you want to save money and time, know before hand what you are shopping for. Have a list prepared, and be prepared to stick to that list.

Well, the same can be said for relationships. Know what you want in a relationship. Any relationship. Whether it is a love interest, a parent, child, sibling, friend, even a job. You have to know and understand what it is that you want and expect out of the relationship.

Are the kind of person that needs someone to be there all the time? Are you more independent or dependent? Do you want someone that will cater to you, or do you do the catering? Are the caregiver or nurturing type, and need someone who can handle being fussed over? Or, do you want a relationship that is equal give and take? Ask yourself what kind of person you want to be in the relationship. Then prepare yourself to be that person.

Know What You Are Getting Into

As with any contractual agreement, read the fine print. Know who you are getting involved with, and understand clearly that you cannot change anyone. You either accept the person as they are, or you move on to the next one.

Many women spend a lot of time trying to change someone, only to be disappointed and become disillusioned with relationships. Why? If a person does not want to change; no matter what you try to do, they are not going to change. You are wasting your time and their's trying to turn an orange into an apple…never going to happen.

So, if you cannot accept who the person is, or they cannot accept you for who you are, take a deep breath, exhale, give God the praise for making you aware, and get to stepping. You will be doing yourself the biggest favor, and perhaps making the path clear for the one who is meant for you.

Don't Accept Any Wooden Nickels!

I heard my Gram say this a lot when I was a child. I never knew what she meant until I got older and she explained it to me. There is no reason for you to fall for any lies in a relationship. Just because someone says that something is, doesn't always make it true.

There will be certain people that will come into your life that will try to use you if they could. They will try and take from you what does not belong to them, and try to make you believe that what they are offering you is the best that you will ever get. Don't believe it!

Do not tolerate lies in a relationship. Know who you are involved with, and if you can trust them. If you cannot trust someone, then you have a problem. If you know your self worth, then you will not be brought. You will not be brought with lies and false gifts. You will not accept less that what you are worth.

If you are giving 100% of yourself, and you are giving the best, do you not deserve that in return? Why should you give the very best, and receive the very least or worse in return. The thing about wooden nickels…they are worthless. They hold no value. They are fake. And you deserve that which is of value. You deserve to be valued for all your worth, with all honesty and sincerity.

Open Your Heart

We've all experienced disappointments and hurts. But we have to maintain an open heart. You have to be willing to be hurt if you truly want to love. You have to be willing to be disappointed if you really want to know how to trust. It's called life. And in life there is some pain. But there is also a whole lot of joy and happiness.

Whatever it is you want out of life, and in your relationships, you have to be willing to give 100% of yourself. If you can't. Then you should wait until you are. After all; don't you deserve 100%? Then so does the other party.




Related Articles
Editor's Picks Articles
Top Ten Articles
Previous Features
Site Map





Content copyright © 2023 by Ruthe McDonald. All rights reserved.
This content was written by Ruthe McDonald. If you wish to use this content in any manner, you need written permission. Contact Ruthe McDonald for details.