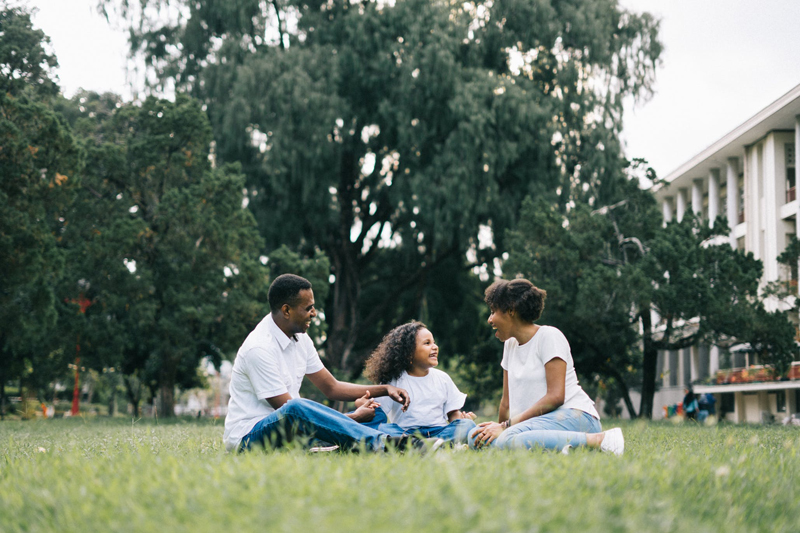 It is a wonderful thing to know that we have a Heavenly Father that loves us all. Happy father's Day to every father and father to be. For a long time, African American fathers have gotten a bad wrap. Yes, there are some who have not stepped up to the plate, so-to-speak. There are others that have abandoned their families. Some that have not acknowledged their own children. Yet, we cannot forget the many fathers that have stepped up to plate and are taking responsibility.

Fatherhood is not easy. With it comes much responsibility. But how does one learn to be a good father if they have never had an example? God. God wants to teach us how to be a parent. Some may have experienced a lack of parenthood, and continue in the tradition of bad parenting. However, God wants to change all of that. He wants you to know that no matter where you came from. No matter what your background or lineage dictates; God says that there is way, His way, in which you can soar as a parent and become all that He has destined you to become.

There are many things happening in today's world that often leaves one feeling discouraged and overwhelmed. Yet, one cannot allow the circumstances and situations of life to cause one to be lax in the responsibilities that God has given them. Being a parent is an awesome responsibility and shouldn't be taken lightly. God has placed in your hands the responsibility of molding and shaping lives. Children are gifts, not possessions. They are gifts from the heavenly, Father that need to be nurtured and cared for. The problem is, many parents that were gifts were not treated as such. So now they take the poor lessons learned and pass it along to their children. Who, in turn pass that on when they have children. A vicious cycle that God want to stop.

God desires to bring restoration to families. He wants to bring restoration to Fatherhood. A father is very important in a child's life. No matter how strong a mother is, there are some things that a only a father can provide. A mother cannot affirm her son's manhood. Only a father can. Only another man can affirm a man. It is the father, that has influence over whom a girl will date and marry. Whether he is present or absent; he is the first relationship with a man that a daughter will have.

There is a lack of fatherhood in many of our black communities. Yet, God is calling for men to step up to the plate and make a difference in a child's life. A father has an impact that is very important on a child's life. Whether it is positive, or negative, there is an impact that is being made; especially when there is no father. God wants to restore fatherhood to the many broken men. No one should ever underestimate the power of the influence that a man can have on a child's life. We always see and point out the negative, and make mention often of the affects of not having a father around. We need to start looking at the positive and began reaching out to sons and daughters that are not necessarily biological. We need bring encouragement to the men in our lives.

Our prisons are filled with not only fathers, but now their sons are joining them and daughters. There is evident need. A need to see and know a strong black man. A strong father figure. God is calling on every godly man, to step up to the plate and take responsibility. He is calling for men to stand in the gaps and become that father figure that He has ordained them to be.

Fatherhood begins in the heart of a man. And God wants to be in your heart and show you what He is calling you to do. Wherever there is a need, God is calling men to fill that need. God wants men to go boldly forth and begin to change lives. Begin to restore what has been destroyed. To begin to rebuild relationships that have been torn and shattered. To allow God to come in, and begin a redemptive work, and teach what it truly means to be a man…a man of God.

I wish every father a blessed day. It is my prayer that God will allow you to soar above situations and circumstances and become the man that He has ordained you to be. I pray that you would take the time--even if you are not a biological father--and pour into a boy or girl's life, what is needed. Become that father figure that God has ordained you to be. Change a life…change the world.



Related Articles
Editor's Picks Articles
Top Ten Articles
Previous Features
Site Map





Content copyright © 2022 by Ruthe McDonald. All rights reserved.
This content was written by Ruthe McDonald. If you wish to use this content in any manner, you need written permission. Contact Ruthe McDonald for details.