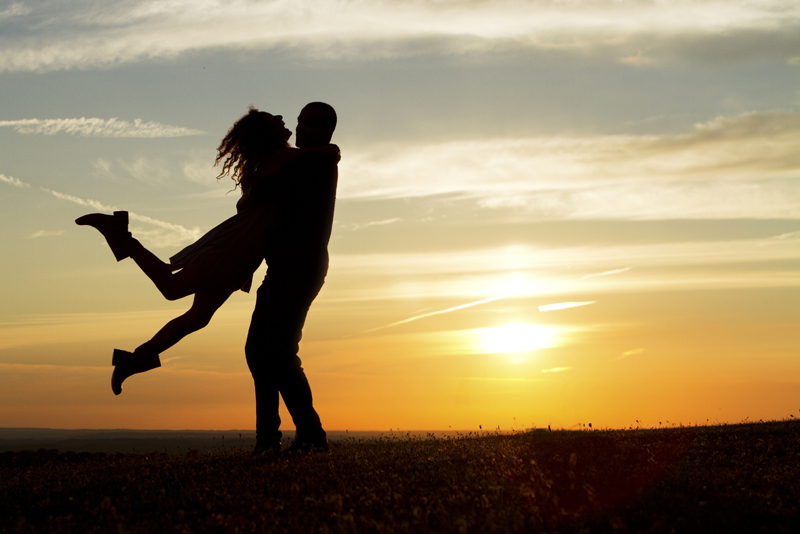 A few years ago, I saw a statistic that every hour, somewhere in the world, there is a Law & Order showing on television. I found this stat both funny and astounding in the same moment. Funny to think that is could possibly be true, and astounding that a franchised drama has reached that level of viewership.

I have never been a Law & Order fan. It was always a little too dry for my taste. To be honest, I am pretty picky when it comes to certain types of shows. There has to be some kind of connection for me to sit through a drama. There are plenty of noteworthy dramatic series on Prime Time TV, some Emmy and SAG worthy, that just don't make the grade for me.

To give you a little history, Law & Order premiered on NBC in 1990. It fell into the Tuesday night lineup, following the award winning and critically acclaimed, "In the Heat of the Night". "Murder She Wrote", "Matlock", "LA Law" and Thirty-Something" were the noted dramas receiving top billing at the time. Since then, Law & Order has spun off four separately themed shows in the U.S.; Special Victims Unit in 1999, Criminal Intent in 2001, Trial by Jury in 2005, and most recently, Los Angeles in 2010. There are also versions of Law& Order in the United Kingdom, Law & Order UK (2009), in France, Paris Criminal Investigations (2007) and Russia, Law & Order Division of Field Investigation (2007).

Quite a little franchise isn't it? After 20 years, 2010 marked the end of the original Law & Order series. The family of shows is known for several distinct reasons, which few Prime Time dramas have been able to duplicate. First, in the ability to address and dramatize real time issues while they are still fresh in the viewer's minds. This step forward in TV dramatization has its critics, but has otherwise been embraced by the masses. The second marked success of the series is the number of guest star Emmys it has received. Currently coming in at six, going to actresses like Amanda Plummer, Cynthia Nixon, and Ann Margaret. Some of the notable SVU nominees have included Marlee Matlin, Marsha Gay Harden, Carol Burnett, and Angela Landsbury. On a side note, actor Robin Williams is the only male performer to be nominated for a guest starring role on Law & Order SVU in 2008.

In Law and Order Special Victims Unit, the cases revolve around some of the more sensitive material. These delicate topics include the issues of stalking, child abuse, rape, incest, domestic violence, and sexual orientation motivated hate crimes. I am admittedly very sensitive to anything that involves the mistreatment of children. Having three kids myself, my heart cannot take it. It is for this specific reason that I steered clear of this show. That was until about four years ago, when I caught a rerun on TNT. Despite my sensitivities in regards to the subject matter, I found myself drawn in by the cast. Mariska Hargitay and Christopher Meloni play the lead characters of Olivia Benson and Elliot Stabler, whose on-screen chemistry is something from a directors dream. The subject matter while sensitive, is handled with a lot of TLC and respect for the victims within the plot, and the countless victims watching the show.

SVU is known for using real time events as their plot basis. In the season eight premiere, "Informed," the plot is about a young woman involved with an ecoterrorism cell. The episode notes several real examples of ecoterrorism, including the 2001 arson of several new homes under construction on Long Island, the 2003 arson of a Hummer dealership in California, and the death threats against animal testing labs such as Huntington Life Sciences. More recently, SVU addressed the nationally publicized "Rape Kit Backlog" in Los Angeles. Reported by CBS News and Womens News it is stated that - "in Los Angeles County alone had more than 12,000 rape evidence kits sitting in freezers last year awaiting testing, and there are other large backlogs in such cities as Minneapolis, Chicago, Boston, Baltimore, Houston and Oakland. Some of these kits have been abandoned for so long, they can no longer be used against the rapist because the statute of limitations has passed".

SVU, unlike some of the other series, has a fair mix of drama, action, suspense, and interpersonal angst. This is due in part to the notable chemistry between Hargitay and Meloni, as well as the delicate subject matter. In this forum, it would be unrealistic to have the core characters of the show not influenced and affected by the cases. With a supporting cast of Ice-T, Richard Blezer, and an ever changing roll call of guest stars, SVU has maintained a healthy alternating dynamic.

While the staple cast is incredible in itself, the show thrives on the dramatic, sometimes heart-wrenching stories of its victims. The depiction of crimes against those who are many times unable to defend themselves from the worst kind of monsters is all too real for the SVU viewer.

It was announced by NBC that Christopher Meloni will be leaving the cast in 2012. What will happen to the show has yet to be addressed. It is difficult to think of SVU without the Stabler/Benson dynamic. It is my wish that they will call it quits, as I would rather lose the show as a whole than have to adjust to a new main character.

Law & Order, as a whole, will go down in the pages of TV history for its breakthrough telling of real stories in a fictional context. SVU, in particular, has been utilized not just as entertainment, but as a platform for information and open dialog about events we like to pretend don't exist. The producers and cast of the show are active supporters of numerous victim support and advocate groups, including Mariska Hargitay's Joyful Heart Foundation.

Law & Order is, in my book, is a quality adult show worth taking a second look at, and I hope if nothing else, I have sparked your interest enough to do just that.

Feb 23rd on NBC Law & Order SVU – Bully – An art patron finds a body, and detectives question the woman's good friend and associates they uncover an antagonistic work environment filled with grown up bullies.



Related Articles
Editor's Picks Articles
Top Ten Articles
Previous Features
Site Map





Content copyright © 2023 by Amy Romine. All rights reserved.
This content was written by Amy Romine. If you wish to use this content in any manner, you need written permission. Contact Maria Mason for details.