Gnomes in your English Garden!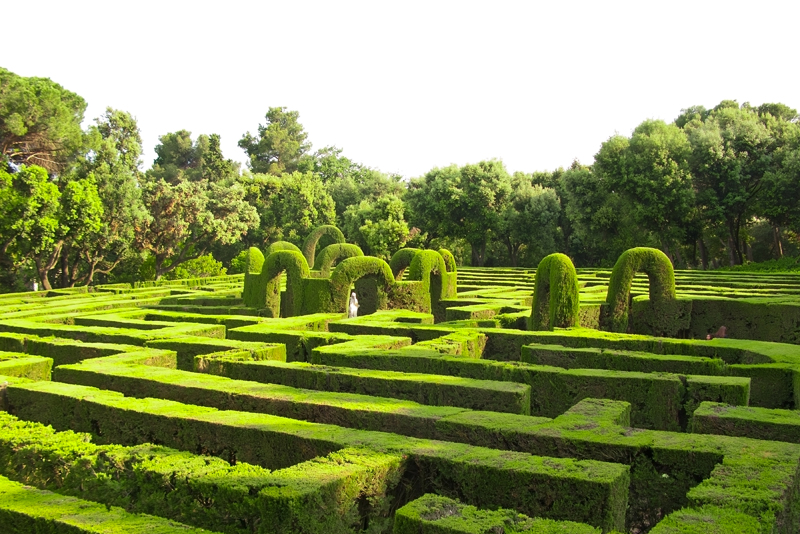 An English Garden can have a variety of ornaments and here is a light-hearted idea which will help you put color and ornament into your garden as well as giving you a helping hand with the actual gardening.
First you need to go to any garden store/center and buy yourself several brightly painted garden gnomes. They can be made of plastic or clay, the material is not important.
However do be sure that they are carrying garden implements such as forks, hoes, watering cans or shears.


Try to avoid the ones that are fishing or reading a book as they will not be much help to you - I made the mistake of getting one reading a book and he still hasn't read to the end of it.
Choose the happy looking ones - with smiles on their faces if possible. They can have any coloured hats and trousers.
Make sure there is no dirt or splotches of paint on them as they are fastidious creatures and they do appreciate a bit of care and attention.
Do not leave them in the car when you get home as they dislike the smell of petrol/diesel and can get overheated if left in the car without the windows open.
The best thing you can do for them is to place them in your garden straight away. Make sure that they are facing the area where you feel the garden has got most out of hand.

Gnomes look much more artistic when grouped together – threes and fives are ideal. They will do best in a sheltered sunny spot out of the wind.
Leave them to become acclimatized to your garden for at least a week.
Next you will need to find a few small containers – I find that egg cups work well. In the late evening fill these with good quality beer – not lager – and place beside each gnome.
Wish them a very goodnight and retire to bed yourself. Just before you drop off to sleep recall the picture of your gnomes in your garden and whisper "garden gnomes".
In the morning you will be amazed to find that all the beer will have gone and your garden will be immaculate.
The gnomes having woken at midnight and refreshed themselves on your beer will have merrily been tiding, weeding, trimming and digging by the light of the moon and stars.

When the first rays of the sun touch your garden they will resume their original positions and rest for the remainder of the day.
If you are very lucky and/or very perceptive you can catch the odd nod of the head or smile as they dream of pleasures past.
I have often found the gnomes have collected up those fat slugs that munch away at many of my plants and placed them in the egg-cups.
I think this is their way of saying thank you for the beer. The slugs can then easily be disposed of in whatever is your preferred fashion.

You can repeat this procedure up to three times a week – any more and the poor little gnomes will become much too fatigued,ignore your gifts and stop working for you.
So give them beer up to three times a week - Mondays, Wednesdays and Fridays seem to work well as gnomes like the rest of us, appreciate a rest at the weekend.
It is important that your gnomes receive the best care you can give them – neglected gnomes often head off to kinder homes and have been known to travel the world – sending photos of themselves from exotic corners of the world to their desolate companions.

Oh and a word of warning avoid "mooning" gnomes – as they are usually intent on having fun and larking about. They often disappear from your garden to join bands of roaming gnomes ending up worse for wear in the local gnome pound.
So now you know the secret of those beautiful, well-kept English Gardens. When you next visit one - keep an eye open and I am sure you will see a little group of garden gnomes resting on their laurels!
More info on Gnomes
Garden gnomes
Here is a list of the places Gnomes have been sighted in USA
Gnome fascinating facts to keep you well informed
Lastly lots of pics of roaming gnomes


Enjoy your English Garden!


Related Articles
Editor's Picks Articles
Top Ten Articles
Previous Features
Site Map





Content copyright © 2023 by Hellie T.. All rights reserved.
This content was written by Hellie T.. If you wish to use this content in any manner, you need written permission. Contact Carol Chernega for details.