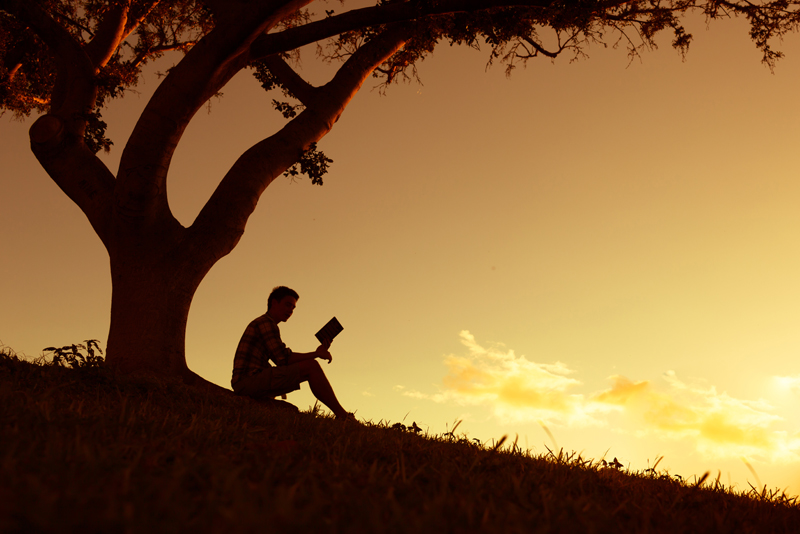 Reading with expression is a wonderful skill that helps stretch the imagination and increases reading comprehension. It just takes a little practice.

First, let's talk about what reading with expression means.

Emotional expression can be communicated by our voices. It can also show on our faces and through our body language. When we encounter characters while reading aloud, it's easy to mock their actions. We can do things like smile, speak softly, shake our head or wring our hands. We can even pretend to kick a ball or stomp our foot.

These same actions can also become part of our silent reading voice. Rather than reading and only hearing monotone boring words in our heads, we can also give our silent reading voice some expression.

You do this by visualizing the action being taken by the character, or the environment of the setting.

Here are some examples:

*Smile when you read something happy, and laugh when you read something funny.

*Frown when you read something sad, and scowl when you read something angry.

*Allow yourself to experience all of the character's emotions, no matter what they are feeling. Let yourself hear the fear, joy, anxiety, or indecision in your mind. If the character hears a baby's giggle, or a fire engine, imagine those sounds.

*Do the same when it comes to the setting of the book or story. Imagine what the weather is like, what time of day it is, or the geographical location of the story.

After a while, this technique may become habit for both silent and aloud reading.

I discovered that when I started to do this, I remembered what had happened in the story before I'd stopped reading. I didn't have to review the last few pages before reading the next chapter. (This really helped me with the Harry Potter Series. And yes, I might have pretended to wave a wand.)

Here is a short list of some of my favorite books to read both aloud and silently. I have found them to be filled with passages that are wonderful for practicing expression. Remember, these are just my favorites. I'm sure you will have a list of your own.

Charlotte's Web by E. B. White
This book has both human and animal characters. It's great for practice in imagining what an animal voice would sound like. It also covers the feeling of grief.

One Crazy Summer by Rita Williams-Garcia
This book has a set of three sisters and is great practice for expressing interaction and different intonations between them. It also covers a wide range of emotions.

Love That Dog by Sharon Creech
This book has short paragraphs of thought and speech. They are concise, but convey heavy messages. There is also poetry that is short, yet powerful. I enjoyed reading each one in a different mood, both silently and aloud.

The "Mercy Watson" Series by Kate DiCamillo & Chris Van Dusen
This series is filled with unusual characters and scenarios. From a family who dotes on their pet pig to a disagreeable next door neighbor. I found myself giggling over the voices I created for them during my silent reading.

I sincerely hope you try this practice — either by yourself or with someone else.

Please stop by our Reading Site Forum and let me know how it goes! You can also stop in to say hello, let us know what you are reading, or ask a question.

Happy Reading!


Related Articles
Editor's Picks Articles
Top Ten Articles
Previous Features
Site Map





Content copyright © 2022 by Michelle Anne Cope. All rights reserved.
This content was written by Michelle Anne Cope. If you wish to use this content in any manner, you need written permission. Contact Connie Mistler Davidson for details.