Yantra Yoga - History and Book Review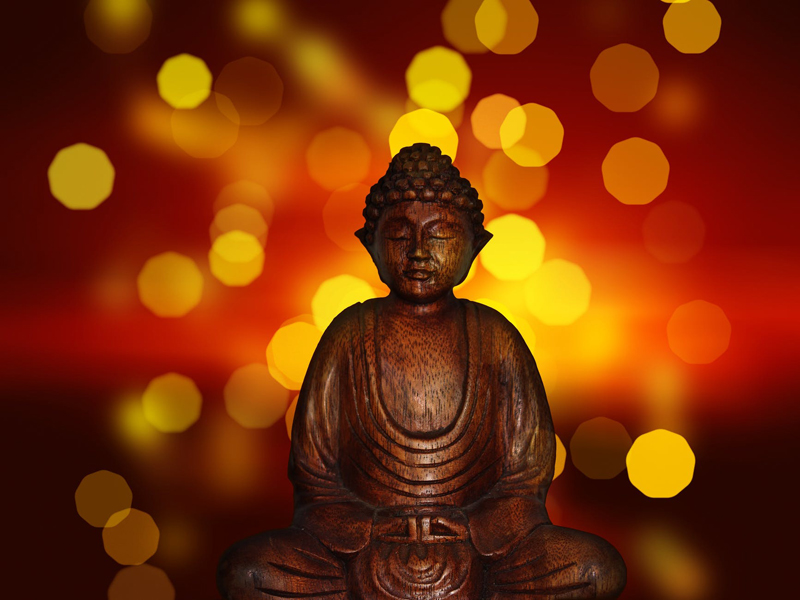 Since Western yoga studios often feature Buddha statues and pictures, many modern practitioners are not aware that most of the yoga taught in the West is descended from Indian-based hatha yoga, which has its roots in ancient Hindu, rather than Buddhist, scriptures. One exception to this is Yantra Yoga, or
trul khor
, which is a form of yoga taught within the Nyingma school of Tibetan Buddhism.
Recently, the premiere text on this form of yoga was published in English by Snow Lion publications as
Yantra Yoga: The Tibetan Yoga of Movement
, by Chogyal Namkai Norbu. The author was recognized as a
tulku
, or reincarnated emanation of a Tibetan Lama, at a young age, and is now one of the premiere living Dzogchen teachers. He is also widely acknowledged as an expert on Tibetan culture, including its history, literature, medicine, and astrological system. In his introduction to
Yantra Yoga
, Chogyal Namkai Norbu offers this explanation of this ancient yogic practice:
"Yoga is a Sanskrit word that in Tibetan is rendered as
naljor
. Yoga originally means 'union', but naljor really means knowledge of the primordial condition...the true meaning of the word 'naljor' is to discover our real condition. In the practice of Yantra Yoga we use body, voice and mind. With the body we perform movements and assume various poses; with the voice or energy we apply breathing techniques called pranayamas; with the mind we concentrate on or visualize something in order to go beyond discursive thought and judgment."
This focus on 'primordial condition', or
Dzgochen
, is a central tenet of the Nyingma school, the oldest of the four primary Tibetan Buddhist schools. Also sometimes translated as 'great perfection', Dzogchen is the natural condition of all sentient beings - our pure, intrinsic, all-encompassing awareness. Within the Nyingma schools, a focus on the realization of Dzogchen is considered the highest and most direct path to enlightenment. The Nyingma school differs in this way from the tantric practices at the heart of the other Buddhist schools, as Chogyal Namkai Norbu explains in this passage:
"The characteristic method of the Dzogchen teaching is not based on the principle of transformation, but of self-liberation, therefore it does not entail the visualization of deities [like other Tantric paths]...[instead] channels and chakras are visualized by means of a method called
tong ra
: tong means 'emptiness' and ra means 'dimension.' The 'dimension of emptiness' means that, instead of transforming into a deity, we remain present in the knowledge of our emptiness, which is our true condition."
The practice of yantra yoga is one tool in this process, and consists of 75 asanas or positions, coordinated with specific breathing patterns, mantras and visualizations. The book
Yantra Yoga
consists of Chogyal Namkai Norbu's commentary on the
Union of Sun and Moon Yantra
, a translation of the definitive guide to this yoga by the 8th century translator Vairocana. The book contains detailed pictures and explanations and is best used as a companion to studying with a certified yantra yoga teacher, of which you can
find a list here.
Be sure to check out this beautiful book, and consider offering your own thoughts on the
value of movement-based practice to your spirituality in the forum.
You Should Also Read:
Find a Certified Yantra Yoga Instructor
Chakras in Tibetan Buddhism


Related Articles
Editor's Picks Articles
Top Ten Articles
Previous Features
Site Map



Follow @mommymystic
Tweet



Content copyright © 2023 by Lisa Erickson. All rights reserved.
This content was written by Lisa Erickson. If you wish to use this content in any manner, you need written permission. Contact Lisa Erickson for details.