Sugar Glider - Pet Sugar Gliders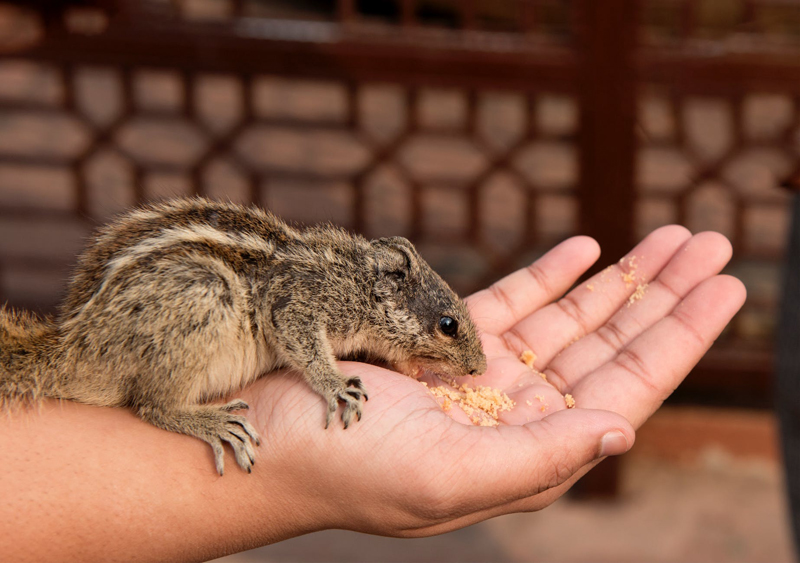 How to care for an exotic pet Sugar Glider. Sugar Gliders are a social animal and should not be raised alone. You must have more than one.
They are a marsupial much like a opossum. They rear their young in pouches like a kangaroo. Sugar Gliders can be adopted from sugar glider rescues. In fact, many people are unprepared when they purchase a sugar glider and many gliders do end up in rescues!
Dietary Requirements
They cannot consume fat. The majority of their diet is fruit and vegetables (75%). They should receive protein (25%. They do need calcium.
These are the foods that sugar gliders like: strawberries, cantaloupe fruit jams, raisins, carrots, peas, low-fat turkey and boiled chicken, dried fruit, apricots, peaches, pineapple, pumpkin seeds, sunflower seeds, almonds, fruit juices, papaya, grapes, peaches, honey dew melon, pears, blueberries, corn, oranges, yams, sweet potatoes, peanuts (crushed), pine nuts, squash, hard boiled eggs (leave the shells, cut the egg in half), Paw Paws, high protein baby cereal, assorted baby foods, low-fat yogurt (they especially like peach and blueberry), meal worms, wax worms, silk worms, small amounts of honey, dehydrated fruits and vegetables.
Since their food is fresh, the food needs to be removed from the cage frequently to prevent spoiling. Do not feed lightening bugs these can be deadly to many animals.
The much of their fluid in take is from the fruit in the wild. The sugar glider must have fresh water available at all times.
Vitamin deficiency can be a problem with sugar gliders. You should offer a liquid supplement in their drinking water or on their food.
Deviating from this diet, 75%/25% can be fatal to the Sugar Glider. Avoid preservatives, artificial flavors, and artificial colors. The Sugar Glider's diet is very specialized and can be quite expensive to feed. Something to take into serious consideration before you decide to bring home a sugar glider.
Housing
It is not a good idea to let your little sugar gliders to be free in a house with out strict supervision. They can be injured. The little darlings also like to chew things up like your drapes, furniture, and any other chewable things in your house.
Do not forget that the Glider is nocturnal. Sugar Gliders cannot be outside in the direct sun. The sun will injure their eyes severely.
Cages need to be good sized. The sugar glider cage can be bought or home made. Homemade cages are relatively easy to build. The cage should be welded wire because Sugar Gliders like to climb. The size of the mesh needs to be small. A cage should be no smaller that 24" inches in diameter and 38" tall for any more than 2 animals. Bigger is better.
Place live fruit trees branches in their cage, and replace them frequently. This is for two purposes. One of these reasons is for climbing. The other reason they need to chew to keep their teeth healthy. Do not use any branches that have been sprayed!
Provide a nesting box for them to sleep in the daytime, for their comfort and to keep them out of the daylight. Fleece makes a great pillow and blanket for the sugar glider. Never use tissue (like toilet paper), sugar gliders can ingest tissue. Ingested tissue can cause intestinal blockage.
Bedding is a bit tricky; from all the fruit, their little feet can be sticky. Corncob bedding works good. Cedar is harmful, as is pine.
Legality of Sugar Gliders in the US
I say in the US because I do not know what agency to contact outside of the United States. To find out if it legal to own a sugar glider in the US, contact the US Dept of Agriculture (Animal and Plant Health Inspection Service). Inquire if you must have a license.
This is a general overview to give you information about the Sugar Glider. Before you decide to bring one into your home, please research them completely and find a vet that is knowledgeable.
Pictures of the sugar glider
sugar glider pictures
Sugar gliders adoption
Please consider looking into pet adoption before purchasing a sugar glider. There are many sugar glider rescues and sugar gliders looking for a home.
Sugar gliders for sale
You will find sugar glider breeders and places to buy sugar gliders under breeders and sellers.
Spend lots of time with your Sugar glider and they will love to be with you. They will literally crave your attention. As you have seen, they can be very expensive and are time intensive. Sugar Gliders are sweet animals and make wonderful pets for the right person. Above all else enjoy your sugar glider.
**
Pet - Opossums - Possum
**
Sugar Gliders - The Sweetest of the Sweet!
**
Sugar Glider Cages
**
Wallaby - Wallabies - Pet
Diana Geiger Exotic Pets Editor
on
Join Exotic Pets Bellaonline on Facebook - be sure to click the "like"
Exotic Pets Facebook
Exotic Pets @ Twitter
Subscribe free
to the exotic pets newsletter. It is quick and easy Just glance to the right or scroll a bit to the bottom and subscribe. I will only bug you once a week :) Be the first to be in the know! Your information is always private!
I am also the Bird editor if you enjoy pet birds subscribe to the Birds newsletter.
Birds BellaOnline
Sugar Gliders


Ferrets: A Complete Guide available in paperback, PDF, and Kindle. By Diana Geiger (me:) Five star reviews! Also available at Barnes and Noble online.






Ferrets: A Complete Guide - Paperback

Ferrets: A Complete Guide - Kindle

PDF Version Ferrets: A Complete Guide (Access to free PDF Reader)
Ferrets: A Complete Guide


This site needs an editor - click to learn more!

You Should Also Read:
Exotic Pet Site Map
Ferrets - A Complete Guide Paperback and Kindle
Exotic Pet Shop




Related Articles
Editor's Picks Articles
Top Ten Articles
Previous Features
Site Map





Content copyright © 2022 by Diana Geiger. All rights reserved.
This content was written by Diana Geiger. If you wish to use this content in any manner, you need written permission. Contact BellaOnline Administration for details.