Sugar Glider - Sugar Gliders as Pets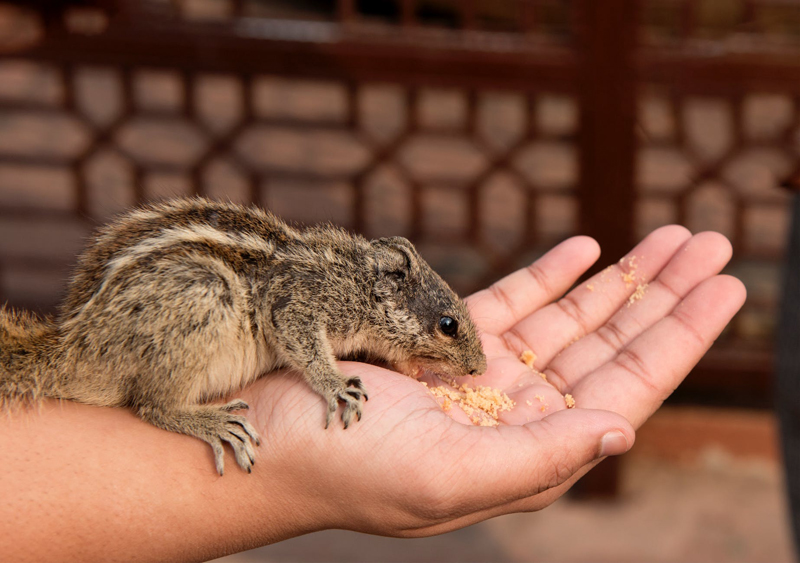 Exotic pet sugar gliders are a gentle, social marsupial from Southern Australia. Other marsupials include opossums, wallabies, koala, and kangaroos. Sugar Gliders glide from tree to tree using a membrane that stretches from their ankles to their wrists. The Sugar Glider's body size averages around 6 - 7 ½ inches and have a long tail, about the same length as their body. The sugar glider does make an outstanding exotic pet for the right person. The person that will learn everything about their care before acquiring a sugar glider, and follow through with that care!
I think the name sugar from the sugar glider's name is because they are such sweet and affectionate animals. However, in reality the name was from the sugar's gliders diet. They like sweet saps, gums, and pollen from trees and plants. They also need protein and obtain the protein from small insects, vertebrates and arthropods.
Sugar gliders are a social animal living in the wild in colonies of usually six to up to 40 animals. Since they are a social animal, they should not be raised as a single pet. They must be raise in a colony. A single sugar glider is not an option!
How to care for a pet Sugar Glider
Sugar gliders are affectionate and very intelligent. They are wonderful exotic pets. Just like any other exotic pet, they have some very special needs. Suggie owners need to know what those needs are!
Sugar gliders love human attention and they love to play. You need to bond with the little ones when you bring them home. Since they sleep in the daytime, you can bond with them by letting them sleep in your pocket or even a fanny pact, facing front, mainly so you do not forget, and sit on it! Sugar gliders will form very strong bonds with their owners. Scent is important to Sugar Gliders; they use it in the wild to recognize their groups. Scent has influence in the bonding process as well. Wearing gloves will defeat your purpose in the bonding process. Play with them in the evening and at night. They love hide and go seek. They enjoy "finger" wrestling with you. I love it when I come home at night, open their cage and they all converge on you, excited to see you! I call them my Velcro babies when they spot you they cling to you like Velcro!
Please buy them from a reputable breeder. The cost of a Sugar Glider ranges from $200 to $400. I recommend starting with a baby since they do form much stronger bonds with you.
How to properly care for a Sugar Glider!
Exotic pet sugar gliders
**
Pet - Opossums - Possum
**
Sugar Gliders - The Sweetest of the Sweet!
**
Sugar Glider Cages
**
Wallaby - Wallabies - Pet
Subscribe free
to the exotic pets newsletter. It is quick and easy Just glance to the right or scroll a bit to the bottom and subscribe. I will only bug you once a week :) Be the first to be in the know! Your information is always private!
I am also the Bird editor if you enjoy pet birds subscribe to the Birds newsletter.
Birds BellaOnline
Diana Geiger Exotic Pets Editor
on
Learn about pet sugar gliders book on Amazon!




Ferrets: A Complete Guide available in paperback, PDF, and Kindle. By Diana Geiger (me:) Five star reviews! Also available at Barnes and Noble online.






Ferrets: A Complete Guide - Paperback

Ferrets: A Complete Guide - Kindle

PDF Version Ferrets: A Complete Guide (Access to free PDF Reader)
Ferrets: A Complete Guide




This site needs an editor - click to learn more!

You Should Also Read:
Exotic Pet Site Map
Ferrets - A Complete Guide Paperback and Kindle
Exotic Pet Shopping (the safest for your pets)




Related Articles
Editor's Picks Articles
Top Ten Articles
Previous Features
Site Map





Content copyright © 2022 by Diana Geiger. All rights reserved.
This content was written by Diana Geiger. If you wish to use this content in any manner, you need written permission. Contact BellaOnline Administration for details.