Easter Games for Preschoolers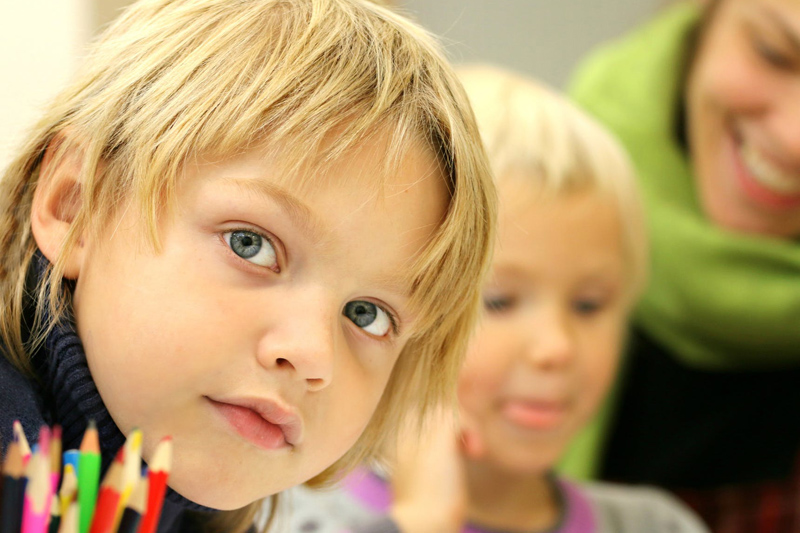 Easter celebrations are "eggstraspecial" when your preschooler can play fun games with their family and friends. Here are several games to play with your little bunnies this Easter:

1. Egg Hop- Have a blast playing this dancing themed game, originally made up in England. First,lay eggs on the ground or on the floor. Next, turn on some energetic music, maybe even "The Bunny Hop". The idea of the game is for everyone to dance among the eggs without damaging them. Good luck!

2. Easter Egg Roll- The White House has it's annual Easter Egg Roll, and other countries have turned this activity into quite a competition. Scotland, Germany, Holland and England are common sites for these extreme egg rolling contests. The farthest reaching egg is declared the winner in Holland, while the other countries generally judge the winning egg by the one that rolls the fastest. Here in the U.S. many folks choose to roll their egg with a spoon helping it along on the ground. Decide a good method for your egg roll, and hard boil lots of eggs before setting up your competition. If you are doing a contest on the egg that rolls the fastest be sure to have a timer handy, or a stopwatch. If distance will be the benchmark for winning have clear lines for participants for distance markers. Preschoolers will love trying their hand at several types of contests. If you have a small slope in your yard or in a local park that would be an ideal place to roll eggs.

3. Egg Relay- The entire family can get in on the action with this super fun race! After all of those popular plastic eggs have been emptied, gather them together for an active relay race. Put folks in teams of two to four, trying to make an equal number for each team. Divide up the teams fairly, as preschool kiddos can run alot faster then great grandpa! Give each team a large empty Easter basket and then scatter the eggs along the grass,in a zig zag line. Make the length of eggs 1/8th mile or less, and be sure each team will have the ability to gather all of the eggs on their side. Usually ten eggs are plenty for each player to collect. Once the first runner gathers his or her eggs they must re-scatter them on the way back to their team's finish line, and give the empty basket to the next runner. This repeats until the last runner, and this final participant will need to run back with the full basket of plastic eggs, and not drop any! If they do drop an egg it cannot be picked up. Whichever team with the most number of eggs in their basket after everyone has run the relay is the winning team. You can also give a prize to the fastest team, too!

4. Have an Egg Mystery- See if your preschooler can find their Easter basket by playing a mystery hunting game. Fill five to ten plastic eggs with clues, either short words or pictures on folded paper. Follow your child along to help him or her figure out where their Easter Basket is. Talk about the clues as you go along, and encourage their deductive reasoning skills. Don't make the hunt too hard or too long, and ensure your child's success by playing alongside them.

5. Egg Toss- Line family members and friends outdoors for a fun, albeit messy, egg toss. Put together partners and line the pairs up in a long row, allowing two to three feet distance for tossing. If there is an odd number of player have them toss the egg around in a circle. Whoever drops their egg first not only makes a mess of the uncooked egg, but also causes their team to be out. The winning team is the one with their egg intact!

*Please note, plastic eggs are festive and fun, but they are never meant to go near your preschooler's mouth. Plastic egg halves can form a suction to your child's mouth, causing suffocation. Please have fun responsibly by watching your child's use of these plastic eggs at all times.







Related Articles
Editor's Picks Articles
Top Ten Articles
Previous Features
Site Map





Content copyright © 2023 by Alissa Moy. All rights reserved.
This content was written by Alissa Moy. If you wish to use this content in any manner, you need written permission. Contact Amy Tradewell for details.