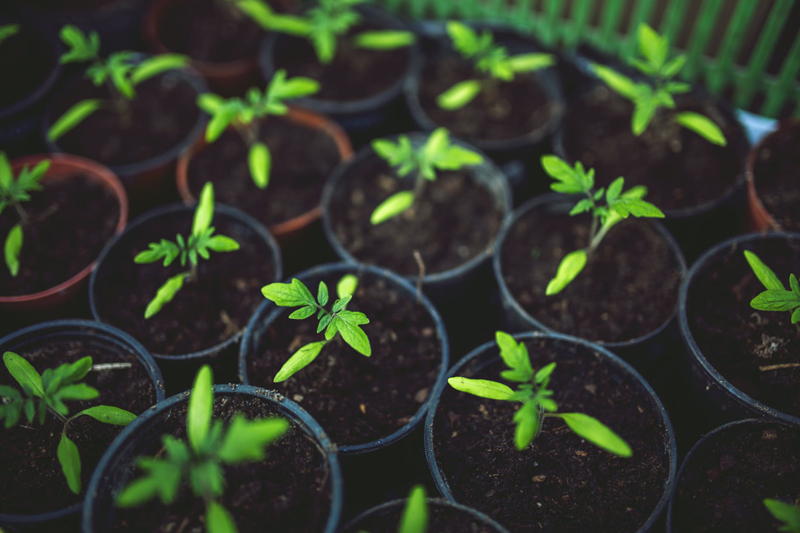 In order for garden plants to grow strong and healthy, they need to have the proper nutrients added to the soil so they can manufacture their own food. In other words, you need to supply some minerals into your vegetable beds. The most important minerals when feeding your garden soil are nitrogen, phosphorus and potash, also known as potassium.

Nitrogen

Although nitrogen comes naturally in the rain and snow that falls down from the sky, your soil probably needs more than Mother Nature gives. Nitrogen helps the plants to grow bigger and have more leaves. The organic way to provide more nitrogen to you soil is from dehydrated animal manure. Do not use what your pets leave. Animals like cows and sheep eat things like grass, hay, or alfalfa. Pets eat manufactured food and that is completely different. Since we live in a rural area, this was never hard to find. My uncle had a farm with cattle and sheep so the family had a good supply. There is one word of caution if you decide to use manure. Do not to use too much manure, as it will burn the plants. That is something you don't want to happen. Some other organic forms of nitrogen include cottonseed meal, or blood meal. Also, don't use too much nitrogen or your vegetable plants will only have leaves with little or no vegetables.

Phosphorus

Phosphorus helps the plant's roots to grow strong. With Phosphorus, the plants will mature quickly. Almost all vegetables need phosphorus to grow. Because the soil does not store phosphorus very well, you will undoubtedly need to add this mineral to your garden soil. The organic forms of phosphorus are bone meal, colloidal or rock phosphate. I remember my mom would have a big white plastic jar full of bone meal that she used to fortify her garden area.

Potassium

Potassium or potash helps in many areas of the plant's growth. With this mineral, the plants will be able to build tissues, have a better root system and have a better ability to fight off diseases. Potash is needed so the plant can develop its sugars and starches. If your garden is grown in a sandier soil, you will need a larger amount of potash in your fertilizer. If you want an organic way to get potash, you can use granite dust, or wood ashes. My mom used to get my neighbor's wood ashes from his fireplace. Before that, she would use the wood ashes from our wood burning stove.

Trace Elements

Your soil may also need some trace elements. These include boron, calcium, zinc, magnesium, chlorine, copper, sodium, sulfur and iron. Your soil needs many of the same minerals, and trace elements that your body does.

My mom never measured when she used the above ingredients. She just sprinkled the bone meal, wood ashes, compost that she made along with some manure. But for those of you that like to know proportions, I have an organic fertilizer that I found in my mom's green recipe box. Use one part dehydrated manure, with one part bone meal, and 3 parts wood ashes. She would often mix in some of her used coffee grounds that she saved through the winter months. She didn't use them all in her fertilizer mix. What she didn't use of her coffee grounds were added to her compost pile.


Related Articles
Editor's Picks Articles
Top Ten Articles
Previous Features
Site Map





Content copyright © 2021 by Gail Delaney. All rights reserved.
This content was written by Gail Delaney. If you wish to use this content in any manner, you need written permission. Contact Gail Delaney for details.