Apple Cider Vinegar-For Topical Beauty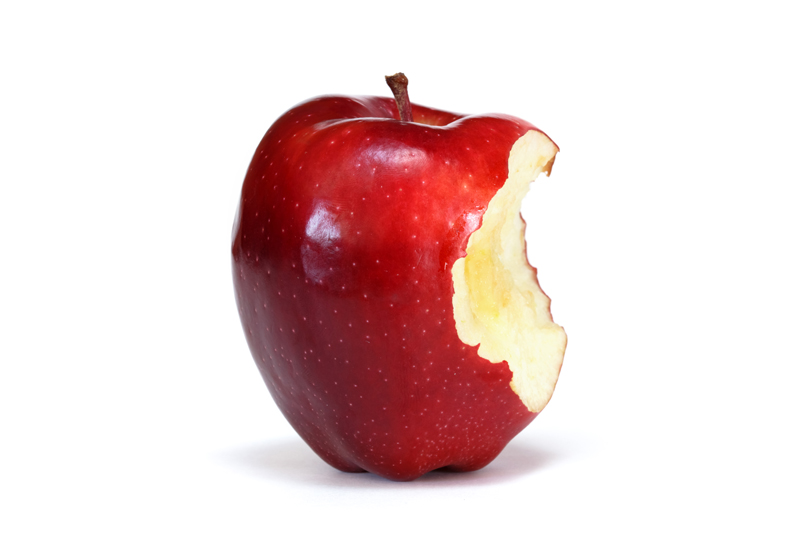 Apple Cider Vinegar has not only proved beneficial to take internally but also offer as many topical health benefits too. When you incorporate apple cider vinegar into your body-care regimen, you will quickly find that you don't need many of the commercial beauty aids. Many of which contain preservatives, and synthetic perfumes. Apple cider vinegar (ACV), on the other hand, is an all-natural remedy that helps the skin/scalp Ph balance. Healthy skin has a protective acid mantle that can be stripped away by overuse of alkaline body soaps. The skin is the largest organ of elimination; so maintaining an acid mantle assists the normal detoxification process.
For refreshing and deep cleansing face wash
Add 1 c. of ACV to basin of warm water to use as a refreshing face wash. For a steam deep cleanse, add 3 tablespoons of ACV to a pan of boiled water and lean your face over it. Cover your head with a towel for five minutes, allowing the steam to open up the pores and loosen any impurities from the skin's surface.
Basic Balancer Toner
3 cups distilled water
1/3 cups ACV
Combine water and vinegar. Pour into a clean decorative decanter and store in the bathroom.
Vinegar light peel- many people can experience old outer skin cells that don't peel off effectively, leaving them with dull, dry complexions. The vinegar can help with this problem: Wash your face and gently dab on acv. This will remove the outside layers of your skin. It is safer than acid peel products, but like any peel it might make you a little more sensitive to the sun.
Various herb infusions may be added for fragrance and therapeutic value
Apple Cider Herb Toner
1 cup distilled water
1 tablespoon green tea leaves
1 tablespoon chamomile flowers
1 tablespoon rose water
1 tablespoon aloe vera gel
3 teaspoon ACV
Heat distilled water until boiling. Remove from heat and add green tea and chamomile. Steep for 15 minutes and strain out plant material. Add rose water, aloe vera and ACV and stir well. Pour into a clean bottle and label. Shake well to ensure the mix. Store in refrigerator for best results and use within 3 weeks.
For Cleansing Your Face:
Mix together
1 Tablespoon of oats
½ teaspoon of raw honey
½ teaspoon of ACV
1 teaspoon of distilled warm water
Combine all ingredients and let stand for a few minutes than dab onto your face. Rinse with cool water. The honey has antibacterial properties, the oats soften the skin and the ACV keeps the skins ph in balance.
Apple Cider Vinegar Bath- instead of bubble bath
ACV is a healthy addition to your bath. It is soothing, and restores natural pH to the skin, add one cup of ACV to your bath water. This bath will help anyone with dry, irritated skin, which is often a sign of alkalinity.
Apple Cider Vinegar-for the shower:
If you prefer showers instead you can try combining one cup each of ACV and warm water in a spray bottle. After showering, spray your entire body with this mixture. Wait a few minutes, then rinse. Or in your basin fill with warm water add one half cup of ACV. Dip your hands in the basin and massage this mixture all over your body from your face down to your toes. Once or twice a week, try this without rinsing off. Your skin will dry remarkably quickly, leaving your whole body feeling fresh.
Apple Cider Vinegar-for your hair/scalp PH balances
Dandruff and Itchy Scalp: add two teaspoons of ACV to a large glass of warm water. Lean your head over a sink and carefully pour the mixture over your entire scalp. Wrap your head in a towel for 15 minutes. Unwrap head, comb hair and then wash hair as usual. The acidic nature of ACV combined with its potent enzymes can help scalp problems such as dandruff, itchy scalp, baldness and thinning hair. Apple cider vinegar also stimulates hair follicles to encourage the growth of healthier hair.
All Natural Shampoo (ACV)
Add the following ingredients in a blender:
1 oz. Olive oil
1 egg
1 Tablespoon lemon juice
1 teaspoon ACV.
Use as you would a regular shampoo
Herbal Hair Rinse Combinations Using ACV
Use ¼ fresh herb or you can use dry ones. You can use any herb you like. Add to 1 quart boiling water. Let is steep until cool strain then add 2 tablespoons of ACV. Certain herbs can enhance your hair color, as well as condition it. Rosemary and parsley are good for dark hair, sage will darken graying hair, chamomile will highlight blonde or light brown hair, calendula conditions, lavender and lemon verbena add fragrance, linden is good for frequently shampooed hair, and nettles will control dandruff.
Herb Vinegars-For Beauty And Health
This information is for informational purpose only


Editor's Picks Articles
Top Ten Articles
Previous Features
Site Map





Content copyright © 2022 by Victoria Abreo. All rights reserved.
This content was written by Victoria Abreo. If you wish to use this content in any manner, you need written permission. Contact Victoria Abreo for details.