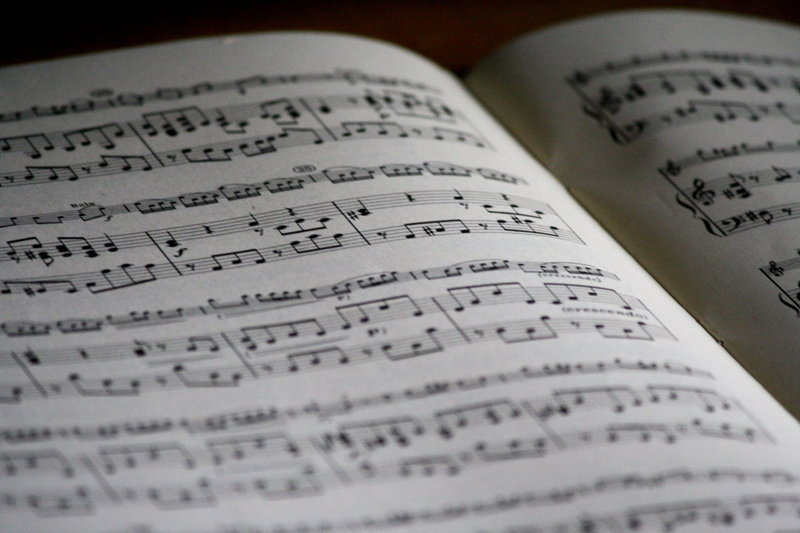 You would have had to live under a rock these past few years not to know about J Moss or heard his music. Moss is the son of Bill Moss Sr. and the nephew of the late Dr. Mattie Moss Clark both gospel legends. As a member of the hot production company PAJAM, Moss along with "business brothers" Paul 'PDA' Allen and Walter Kearney have cranked out some of the hottest tracks on the music scene. From Kelly's Price's "U Shoulda Told Me" to Hezekiah Walker's "Let's Dance" the PAJAM sound has resonated with audiences of every genre world-wide.
After years of making hits for everyone else Moss finally release his much anticipated CD back in 2004, "The J Moss Project" to critical and commercial success. The CD garnered Moss three Stellar Awards including one for "Best New Artist" of the Year. Packed full of the urban PAJAM beats that we have come to love the recording also offers traditional flavored tracks that would make even the little old church ladies get their groove on. In fact "The J Moss Project" is so good that I had to go to three locations just to find it.
I went to the Yolanda Today tour and saw his live performance where he really shined. If you ever get a chance to see him perform live I suggest you do so you will not be disappointed. I wrote about how great his show was and within days I had received a personal e-mail from Moss himself. In all my years of writing about gospel artists, and I have been writing about them for a while, (I will keep the amount of years to myself…smile) Moss was one of a few who have personally written to me and thanked me for my work. Sure I have received thanks for my work from artists over the years and don't get me wrong I have loved the notes from the members of their team but this thanks came directly from the artist. It was such a wonderful move on his part that I dubbed him the nickname…Mr. Wonderful. (I'm sure J is going to kill me for telling my readers this…smile)
I of course like any good reporter wrote him back and immediately requested an interview and after talking with Walter of PAJAM we worked on a time and I met Mr. Wonderful while he was visiting here in Atlanta. J Moss truly lived up to my nickname in every sense of the word. Warm, kind, sincere and very candid he talked with me for what initially was suppose to be a 30 minute interview that turned into an hour plus easy.
Gospel@Bellaonline
Let's start at the beginning.
J Moss
The beginning, wow! Ok
G@B
Yeah, your family history. I mean everybody always goes into your family history and talks about your dad and your aunt but I want to focus on the pressure you must have felt even at a young age to walk in their footsteps. How did you handle that pressure? I mean everyone expected you to be where you are today right?
J Moss
You know what and that is so funny because I don't know who came up with the brilliant idea that this was suppose to be easy for me or that it was a given. I just don't remember anybody giving me any green passes saying 'Hey this is your spot in the next few years' you know what I'm saying? All we ever got was the same discipline that Karen (Clark-Sheard…his cousin) got, that Twinkie (Clark) got that everybody got. The late great Dr. Mattie Moss-Clark and my dad Bill Moss Sr. just basically taught us to be who we were.
G@B
But didn't they expect you to succeed?
J Moss
They did but I think people expected it…
G@B
3V
More than your family?
J Moss
More than my family.
Karen Clark-Sheard and Dorinda Clark-Cole
G@B
Really?
J Moss
Yeah yeah you gotta remember that my family is very competitive. So we are not really thinking about it like most people probably expect. I'm not saying we're selfish but we were brought up sort of like the Jackson's it was like you do your thing but I'm going to do my thing because I have to be as good as you if not better. So I don't think it was more of we're expecting you to do great things later. There wasn't anything malicious going on and there wasn't any hard feelings. It was more like 'Yo we just got to put it down' and whoever gets it wins. We were great competitors. We are a lot closer now but I'm saying coming up that's pretty much how it was. So the pressure was real extensive and people like KiKi and I had to walk those footsteps. It was never really said to us but like you said it was expected of us.
G@B
And how did you deal with that?
J Moss
You don't deal with it. You know what I'm saying. (Laughter) You freak out every day and every time it's time to sing and they are in the audience it's a nerve wracking thing.
G@B
Like any kid that has to perform in front of their mother, daddy and family.
J Moss
Right but since we came as competitors it wasn't as hard because it was always 'I can do it better anyway' kind of thing.
G@B
Not in a cocky kind of way right?
J Moss
In a fun kind of way, even now I'll walk up to Karen, and we are extremely close, she comes by my house many mornings and we will have breakfast with the kids and the family, and it crazy. She'll come over now and we will have huge arguments about who gave her all her riffs on her albums and I will tell her I did. (Laughter) She will be like 'You didn't give me everything' and I will be like 'Yes I did weren't you there?' (Laughter) So we still beat at each other like that and all it does is just makes her better, makes Dorinda better, it makes myself better and we are always on KiKi. I think just the whole family the way we go at each other in terms of our competitiveness and our expectancy for greatness and the love of God enhances everybody.
G@B
Do you feel you missed out on a lot of things growing up? I know Karen talks about how sometimes she missed out on a few things during her childhood because while everybody else was out playing she was inside singing. Do you feel that way?
J Moss
Absolutely. I missed out on alot.
G@B
Really?
J Moss
Oh my goodness yes.
G@B
You never played basketball or did those…
J Moss
You know what I did the basketball leagues and the football leagues and stuff but it wasn't like everybody else. Everybody looked at me different. That's the thing about my life I always knew that I was a special kid. I knew I had something different on my life than most kids and it wasn't that I was any better than them but I knew that God was taking me down a different path. So I didn't really have a problem with not being able to go all the way from JV through Varsity and college ball because I was just in a different place. I was very athletic and very competitive you know. I was into the street basketball games, the football games, the touch, the tag and the tackle games I did everything.
G@B
J it's not like your six feet nine my brother! (Laughter)
J Moss
(Laughter) No but I got a lot of quickness! You know what I'm saying? (Laughter) I always had quickness and a little extra oomph! As Martin Lawrence said 'I put a little stank on it' kind of thing! (Laughs)
G@B
Well go head on! (Laughter)
J Moss
You know what I mean that was always my thing. We were on the road a lot every summer. The last day of school my dad was there with the van packed saying 'Yo we're gonna hit the road!' and we would be gone for like thirty or forty days. A lot of times when we came back we only had like two weeks before school was going to start again.
G@B
What was that like?
J Moss
Ridiculous!
G@B
I bet you were like 'Ooh I can't stand this!"
J Moss
Exactly what a normal kid would think, because while all the other kids was out playing baseball, enjoying life and vacations and riding their bikes and hooking them up you know I was out loading instruments and stuff.
G@B
Singing?
J Moss
You know what; singing was such a minor part of it. The traveling, the setting up the stage, the taking down the stage, the carrying the bags, and learning the scripts, and all that made singing just 25% of it. That's what we tell new artist all the time singing is actually the easy part. You know when I actually hit the stage and sing for that little twenty minutes or so for most cases that is the easiest part. It's all the other stuff around that makes it a challenge.
G@B
Well you don't have to do that now. Don't you have people that take care of that for you?
J Moss
I'm so particular…
G@B
That you handle it yourself.
J Moss
Yeah. I like to keep my head clear and so a lot of the things that I could have people do for me I do for myself. That time is the time that I have for myself. I spend it with God and also if my wife decides she wants to call and have a husband to wife chill out time I feel that I should be available as much as I possibly can. If you have assistants and stuff around you, always catering to you, and this and that she can't call or my little boys can't call and say 'Hey daddy where are you'? I'm always thinking about the other person. I'm constantly thinking about her and the boys and just trying to keep my head clear.
G@B
When do you think about J?
J Moss
J is always like fourth. Of course God is first, then my wife making sure she has all the resources she needs to run the house and then my children and then I think about myself. Usually that's never a priority everybody else gets all the attention.
G@B
That's interesting because for most artists it's all about them.
J Moss
Yeah but it is so not that for me.
G@B
See that's why I call you Mr. Wonderful! (Laughter)
J Moss
(Laughter) No I'm not saying that to come off as this perfect guy that's just got it, but I mean God put me in this position. You know they always say 'To whom much is given…' and I'm so not a cliché type of guy who runs off these scriptures but I really do believe that God has me in this position and it wasn't suppose to be easy. He has me here to show me that there is just a lot more to it than getting up and making people feel good because you have great tone to your voice. There is so much more than that it goes way beyond just the voice. It's the ministry of it.
G@B
You mentioned your children. Now you have two boys are they starting to be musically inclined?
J Moss
Yeah.
G@B
They're young right? How old are they?
J Moss
They are five and three.
G@B
Well that's not too young you starting singing at four right?
J Moss
Exactly I was four or five years old.
J Moss with wife Melaine and son Jamel
Photo courtesy of Karen Hunter with Detroit Gospel.com
www.detroitgospel.com
G@B
You're not going to take them out during their summers are you?
J Moss
You know what my thing is I'm going to be really supportive. The way our family did us was more of a you gotta do this and I want to just leave it open for them. If it is soccer than be the best in soccer. If it's ballet, we gonna have to have some talks (laughter) but if it's ballet I've got their backs.
G@B
(Laughter) What is wrong with dancing?
J Moss
(Laughter) I didn't say no, I'm just saying we need to make sure that tights and you know…. (Laughter) but really I have respect for all the arts. My point is whatever the fellas want to do then do it and do it to the best of their ability. I'm not going to force them to do the music thing, not at all.
G@B
So have you stopped with the two boys or are you going for that girl?
J Moss
You know Mel, my wife and I talked about it but right when we were about to work on the third child it was in 2004 around the time that the "J Moss Project" hit. I was with her with the first two so all she knows during her pregnancies is me being right there by her side. I didn't want her to go through a third, with two boys already here without her helpmate so we made a decision together and said you know what let's not until this smoothes over.
G@B
I want to read you a quote that I found on another site that you supposedly said…
J Moss
Ooooh No here you go!
G@B
I found this very interesting and you can answer it any way you want but it reads "Moss is a bit disenchanted by the recent movement of secular artists performing Gospel music. I'm tired of seeing artists who have warning labels on the cover of their albums but then the last song on their project is a Gospel song. How can God mix and mingle in that" So I want to ask you after you have produced tracks for secular artists do you still feel that way?
J Moss
You know what…
G@B
Well you haven't worked with those that have warning labels have you?
J Moss
Oh yeah! (Laughter)Sisco and Dru Hill and them…absolutely. I mean we have done a ton of tracks that I'm sure people have no idea that PAJAM was a part of them. Not to disassociate myself from that but like right now I haven't written an R&B song or secular song in over two years. That's just the place that God has me at. However our company PAJAM is still a full blown production house which will produce and write whatever. I think everything should be done in order and not confuse people. If an album has eleven tracks of I want to sex you up and do you five ways then all of a sudden here at the end lift up the name of Jesus…
G@B
Yeah…here is Jesus Walks.
J Moss
Well not necessarily Kayne because I love that song.
G@B
Me too.
J Moss
I really thought the song was ingenious!
G@B
Yeah and the video…
J Moss
Was even more crazy!
G@B
Exactly!
J Moss
Anyway, I'm just saying I don't want people to get the idea that this kind of life is okay. Killing people, doing promiscuous stuff or stuff that we talk against while trying to walk the straight and narrow, and then at the end of the night we tell them that as long as you get your Jesus in it's all good. God understands. That's the part that I have a problem with. I have a problem with that, I have a problem with them being on the gospel shows because I just think that it is enough of us (Gospel artists) to go around. Why do we always have to have help? We don't need no help. There's enough talent, there is enough writers, there's enough strategic people in place to plan great shows and we can do it as long as the resources are there we can do anything just as good if not better than other genres. I think just let Gospel have it's time to shine. Now I definitely think there is strength in numbers and I don't have a problem with Patti (LaBelle) putting a gospel song on her album or Beyonce putting one on her album it's just that if it leads people to think that this is a watered down way of life then that's wrong and promoting the wrong message. I guess I'm tussling with it right now.
G@B
So let's say if the Ying Yang Twins came to you and said J Moss we want you to put down some beats for a Gospel song on our next album along with some regular beats would you do it?
J Moss
Oh Man! (Laughter) I mean it's all business so you just can't SAY NO. Unless the Lord spoke and said don't affiliate yourself with them. A lot of times me and my partners (PDA and Walter) will come together and say 'Hey look fellas is this a good decision to make?' I think that counsel is great. A lot of times we will feel one way but a good support team behind you will come and say something and say the right thing. Then you say you know what…I was tussling with that but that was the deciding line that helped me make the decision. So I would really have to think about it and pray about it.
G@B
Yeah because it could be that one…
J Moss
Opportunity to talk to them and people in their audience that wouldn't listen to a J Moss album.
G@B
Exactly that one chance that you may have to reach them.
J Moss
Right, then I'm all for it, but you know it's so weird because I don't want people to say on the flip side 'Well J Moss got down with the Ying Yang Twins so the Ying Yang Twins must be cool' and send that lifestyle message out.
G@B
I've always felt that let everything that has breath praise the Lord.
J Moss
(Laughter) You know! We go to work and we sit and chat with these people, we hang out with them, we go to lunch with them but yet the moment that you try to do something positive and connect the two worlds you get killed for it! I'm trying to get people to see yo stop doing that! We are all guilty of it. Y'all just think that because we are Gospel singers, or writers, musicians or producers we're not suppose to connect or relate with the 'outside' world. Well we are a part of this world.
G@B
Right and you see it so you can't help but have it integrate your lives sometimes.
G@B
Ok so get good counsel and you have your buddies…
J Moss
PAJAM yeah they help me out a lot.
The PAJAM crew
G@B
What is it about those guys and you that make it work?
J Moss
For one we are brothers first and we have a great kinship. I look at those guys as if they are my blood brothers, I do.
G@B
What does Bill (Moss Jr. J's only blood brother) have to say about that?
J Moss
I always make sure that my brother brother knows he is my brother brother and that's a given. But in terms of my boys, my partners we've just been through so much together. We just made a decision that in order to get through this we have to lock our arms like family because there are going to be so many things coming to divide us. We would not be able to stand unless we had that family type of kinship. Now how that helps me is because whenever I fall astray and become subject to J Moss the selfish guy or J Moss the angry guy because somebody has done me wrong they are looking over my shoulder saying are you sure you want to go through this. Thank God for my brothers of PAJAM
G@B
What has been the craziest thing that you guys have been through? Now don't tell all your business because I'm sure if they told everything about you…
J Moss
(Laughter) Oh my goodness you would have the hottest magazine around! You know what I'm saying? You would have the hottest media source for about the next two months!
(We are both dying from laughter right about now!)
J Moss
Ok one was I think it was a real weird scenario for us, was that we were going to Los Angeles and we were going to be there for some days. People can ask hey what are you guys going to do next and you know you can pretty much find anybody in the industry where they are going. So they found out where we were going and I get to the west coast and I'm in my room, chilling' and my phone rings. I say hello and they say is this J Moss and I say yeah who is this and they say well you don't know me. So I'm like ok. (They say)You don't know me but I'm such a big fan of yours and I had to find you. I hope you are not upset about it but I had to find you. I talked to somebody and found out that you were going to be in L.A. and I found you and I'm so excited about it!
G@B
Now the psycho music is playing in your mind right about now!
J Moss
(Laughter)I'm going…in my mind…how in the world did you find me! However I said this is great, it's a little uncomfortable that you found me, trying to stay on the straight and narrow and not evoke nothing; you know what I'm saying? And so I said you've got to indulge me how in the world did you find me? And the person said I called EVERY hotel on Sunset until I found one that had you registered.
G@B
Oh my goodness! And now you never register in your name?
J Moss
Yeah! No way and I was one of the ones that always said you know what it's not that serious. I don't need an alias. Unless you are Michael Jackson and just some huge pop-culture icon you don't need all that but when that happened to me I said wow.
G@B
So what you called your boys?
J Moss
Oh yeah well really they were all indirectly affected by it in some way. It was years ago before the J Moss artist thing.
G@B
Now it's really crazy I'm sure
J Moss
Unbelievable! I have to almost be a ghost…like no…I can't take it for granted that people…
G@B
Don't know who you…
J Moss
Don't know who I am and don't want to get to me for whatever reason.
G@B
Yeah I bet it's like here's my CD…
J Moss
Exactly but it gets way more interesting than that! It gets way more interesting than that! (Laughter)
G@B
Really I can imagine because I'm on a low level and have run into some crazy stuff.
J Moss
It goes from flowers in the mail to flowers on things in the mail.
G@B
(Laughter) Ooooh? I haven't had that problem...thank God!
J Moss
Oh yeah! Used and worn ones…not straight out the package and it is ridiculous! (Laughter)
G@B
Worn ones...Uuhg?
J Moss
A lot of people don't think that happens in the Gospel industry but it really is some persistent people out there. We have to be careful. A lot of times people think that we are on some type of trip but if you spent a week with me and you understood the type of phone calls I get, the type of e-mails I receive you would understand why there are a few places I go with security and operate under certain aliases. At the end of the day I still have to go home and be a good husband, a provider to that family and a good father to those boys. And I'm not going to jeopardize that because I was frivolous and naïve in understanding the level that God had placed me at and who I was.
G@B
Speaking of that you have "Living 4" (a song about letting go of a forbidden love) on your CD and I'm a writer and I know that in order to write about something you have to know about it or at least research it and…
J Moss
(Loudly) That's NOT TRUE!! THAT'S NOT TRUE!! (Pulls up my tape recorder up towards his mouth) Y'all she tried to handle me on this question but I'm about to get out of it!
I'm totally cracking up at this point.
G@B
Ok tell me about how that got on your album?
J Moss
A lot of time we as artists are acting the part to make a lot of things believable because…
G@B
Now you can't sit there and say you've never been tempted…
J Moss
(Laughter) Wait…you 'bout to wait…!
G@B
(The tears from the laughter is rolling down my eyes now)...because we all go through temptation J!
J Moss
Wait now! (Laughter) I'm so not there yet! We are in the studio and let's say we're doing a great praise song like 'We Must Praise' I will keep it on myself, a lot of times people hear the anointing coming through on that song and they are like boy you was on something else with that (song). Okay but there's certain areas of that song (that) I had to do so many times over and over that it wasn't really that anymore. I'm trying to make myself be that so it can come off in the speakers and yes that's where I was when wrote it and when I did it the first time. Now its six hours later and I'm hurting, my throat is gone, I'm rushing trying to catch a plane, tea is not helping, I'm full of tears because I don't want to do this song again in the first place. So we have to be actors…we have to try to make the listener or the viewer see something and hear it. I said all that to say I didn't necessarily have to go through the things that you hear on the J Moss Project. I'm a writer, I'm a re-creator and I'm a great story teller. I know people are bothered by these types of things because people send me e-mails about what they are going through. Living 4 is not only a combination of what I went through but also what I saw, what I heard and what I read and I just put it all together and made a song. I put it together in a way where I made it interesting. And I'm a big person on people have to feel like you went through something because it makes them feel a little better. I don't mind saying that...yes some of the parts of that joint I went through…you know what I'm saying; some of the parts of a lot of the songs is J. I don't mind saying that to you because if I can't stand up and say yeah I beat it then how are you going to believe me when I'm singing it at the top of my lungs.
G@B
I love the song! I'm digging the whole vibe of it…the Janet Jackson "So Lonely" and your Kelly Price track "You Shoulda Told Me" mixed together is good.
J Moss
That's PAJAM.
G@B
Listen I have not purchased a project in a long time…
J Moss
Oh here we go…
G@B
No I'm serious and there is something on this CD for everybody. My hairdresser was checking it out (Hey Lynn…smile) and she is a grandmother and loved it. Was that on purpose mixing everything up on the project? I mean there is something on it for everybody.
J Moss
Well it just flowed like that really. It took us about five weeks to record the whole album and it was just one of those things that flowed and we just let it flow. At the end of the night we looked at the songs we had and didn't have and said well maybe we need a song like this but in terms of the content it was all really just dropping out of the sky for us. Living 4 was the oldest song we had and the rest was written in that five week period.
G@B
Tonex recently announced his retirement from the business what do you think about that?
Tonex
J Moss
It's hard to be grinding (in the business) for years and you look up and you feel like you're growing and you feel like you won six or seven Stellar awards and all types of other things and you look up and you're not getting any support. You're not getting adequate video spins and the people have obviously said that they are going to love you and support you and now you need the resources to express the type of artist you are and you are not getting them. Tonex is a different type of artist everybody knows that. Nobody wants to see Tonex just come out and stand in the middle of the stage, sing and kill like Kim. (Burrell). They have different types of shows so the thing is he is like 'Yo my thing is more like the Usher route, the B2K route, the Kirk Franklin plus, the Prince route'…when (Prince)he is not too over the top. So when he's doing his thing and he's really in it…Tonex is the best. Why? Because God gave him a special gift. With his situation he just felt like he was being beat down more than he was being helped and enhanced. He was like I'm out here doing this the way God gave it to me and it's unique its fresh and its definitely gifted and nobody is appreciating it. On one side of the street you want to go 'Come on man we all are struggling with that' but on the other side of the street you look at it and you say you know what he may just need a break because what he is saying in a lot of cases is true. It is sad that we don't have the resources that we need on a lot of things but you got to hang in there and let it build and let it grow. Remember, man is not ultimately responsible for anything its all God. I believe his time would have come and hopefully he will come back. I love what he added and I love what he deposited. He wasn't so over the top that we couldn't enjoy it, he just hit it from a different angle. But so does Tye (Tribbet) so does Canton (Jones) so did the Hawkins family and the Winans family.
G@B
You mentioned the Winans but they were not accepted easily at first.
J Moss
No but they went platinum.
G@B
But Tonex has sold plenty of records too.
J Moss
Yeah but the difference is that with those platinum records that BeBe and CeCe got they also got the resources. You saw them in movies, you saw them in commercials, (and) I mean the McDonalds commercial BeBe was in it. I mean it was over the top and maybe it's because Tonex didn't go platinum that it didn't work. Maybe it's because he didn't go quote unquote gold quick enough that he didn't get the resources that you know he was looking for but you know we are all looking for resources. I know I am. I will say it in a minute! I want Gospel to come up! I want the concerts to be better. I think a lot more thought needs to go into them. I think the churches and promoters should allot for bands and full sessions to take place because that's the way we can actually present a full professional package to the people. It's not so much about the money it's more about the delivery is so much better when the resources are there. People shoot that down saying it's all about God anyway and that's true, but if you can sit there and listen to a horn section and you are not use to a horn section in your everyday life then that's a treat for that night. Why not be able go to a concert and feel like you felt when you left that Frankie Beverly concert?
G@B
So Gospel concerts should be the same way?
J Moss
We should be able to pull that off for the people. We are just as talented, we are just as musically gifted and why don't we have the resources? I praise God for people like Tye and Israel that say I have to have my full set because my delivery is important. It hinders them from getting to certain places on some fronts but you got to like that they have a certain standard. In so many words, Tonex wanted that same kind of thing but he just didn't feel like he was getting the help to actually make that happen. They wanted him to be something he was not and he had a problem with that. So I spoke with him and let him know that we had his back on the behalf of my crew and for the most part we understand what he was trying to do and we will be here for him.
G@B
So resources are a problem?
J Moss
Yeah. It's frustrating constantly seeing things like, and God Bless his soul, I love him, my man Kirk Franklin as being the only one artist that gets the big resources. Take this tour he's doing for instance, which is off the chain. He has this big huge wonderful stage, and all this big stuff poppin' off and I'm like YEAH !!! This is where it needs to be. Why can't we see more of this with more artists? Now by all means I'm not hating or taking anything away from my man Kirk because he is an awesome writer, producer and performer and he deserves every bit of what God has blessed him with but it would be nice to see that same energy and support thrusted into more areas of the Gospel industry so that it can blossom even further... But I know... I know... "Hang in there Moss ... It's coming" !!!"
Moss and wife Melanie with Kirk and Tammy Franklin and Paul and Keisha Allen.
G@B
It's funny that you would say that about Kirk because you are on the record label (Gospo-Centric) that people say he supposedly built. How you ended there instead of Island records is really a trip. How did you take all of that change?
J Moss
Wow.. It was about 10 years ago and you know I was frustrated and the anxiety set in, I was bitter at one point but it wasn't my time. So to make a long story short my time came and now God is yet faithful (Laughter)
G@B
You said that you wanted to bring unity to Gospel music and I really understand that because I have two web pages one is Christian Music which covers mainly the white artists and the other is the Gospel site which covers that black artists. I even cover two award shows the Doves and The Stellars for the two types of music. What are your ideas on this?
J Moss
How are you going to have an awards show for Gospel music awards and you don't really celebrate ALL the gospel artists? Why don't you just call them the CMA's? (Christian Music Awards) It's like what are we doing? Music is music and Gospel is Gospel just because they have two different beats styles (he sings the two beats) what are we doing? Anyway that is a whole 'nother interview all in itself! (Laughter) My thing is I want me and CeCe to do more together. I want to see Smokie and Karen on a song. I want to see Kim Burrell and Dorinda Clark on a song. I want to see KiKi and Little I-Roc together just more of that. Our group 21:03 (singing) with Michael W. Smith would be great which we've just finished. Anything! I want so much for us to come together. On The J Moss Project, PAJAM made the decision for me to do most of the vocal stuff on the album, not because we didn't want to include others but we felt the people had been patiently waiting for this sound. They had already heard me singing with and behind others and we didn't want to give them another cameo-filled J Moss and PAJAM production album. They wanted to hear me.' So we went in the area of establishing that J Moss sound.
G@B
So you did all of the vocals?
J Moss
Yeah I did but I would love to include more people. One personal goal of mine that I know it's going to take time get off the ground would be to show more unity. Not just cameo's not just appearances but actually going on tour and actually performing shows together.
G@B
So you want to do it with Christian artists too.
J Moss
Absolutely! If we can break the monotony and get the message across that would be great. We need something fresh. I think a lot of people heard the J Moss record and we dared to be different. People expected PAJAM to come with a completely urban record but that would not have been wise instead we took a chance and it was a breath of fresh air. Smokie Norful's music was a breath of fresh air, KiKi, when that "You don't know" came it was a breath of fresh air, when Mary Mary's "Shackles" came it was a breath of fresh air! We need to keep Gospel fresh and that's what I intend to do always.
G@B
Well I think you have done a great job and you are just bad Mr. J Moss! If they don't know they need to ask somebody!
J Moss
Aww you are something else! (Laughter) So if they don't know can they ask you?
(Laughter)
G@B
Oh most definitely! Thank you so much for your time today this has been fun.
J Moss
No thank you! Is that it?
G@B
Yeah I think that's enough! (Laughter) And thank you so much again!
J Moss
You're welcome…anytime.
Check out J Moss at
www.pajam-music.com
You Should Also Read:
Detroit Gospel.Com


Related Articles
Editor's Picks Articles
Top Ten Articles
Previous Features
Site Map





Content copyright © 2022 by Candace Walker. All rights reserved.
This content was written by Candace Walker. If you wish to use this content in any manner, you need written permission. Contact Candace Walker for details.