Diversities in Care - Quizzes!!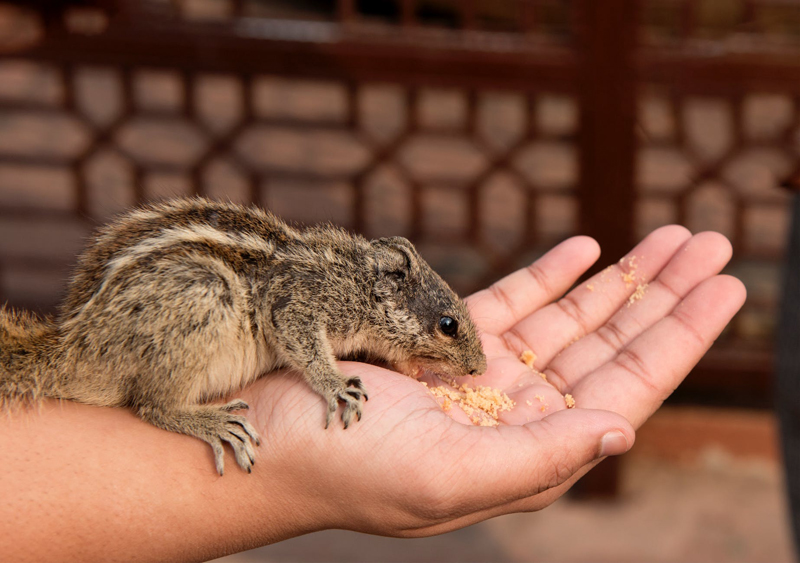 Diana Geiger Exotic Pets BellaOnline Editor
on
Diversities in Care - Quizzes. A pet owner's lack of knowledge about their pet can result in unintentional animal cruelty. We have to have full knowledge in order to accept the responsibility of having a pet.
Each and every exotic pet has different needs than another. Even seemingly, the same exotic pet species for example a turtle, their needs are very different. You couldn't take a land turtle and submerse it in an aquarium full of water as you would an aquatic turtle, it would drown. This obviously is a simplified example, but mistakes comparable to this have occurred, and with frequency.
Many mammals appear to be very similar. A skunk and a ferret have many similarities. However, they are vastly different. If they were fed the same food one would die.
My exotic pet ferret as a baby. Her name is Missy. She is checking over some of her new toys.




Ferrets should not have fruits and vegetables – maybe as a rare treat. Ferrets are carnivores. Many human vegetarians or vegans try to push their beliefs onto their pet ferrets. By forcing a carnivore to eat a vegetarian diet will kill them. This is an act of cruelty.

In comparison, the skunk which seems a lot like a ferret is vastly different. A skunk is an omnivore and has to have fruits and vegetables as well as meat protein in their diet.

While a skunk may seem somewhat like a cat, if the skunk was fed cat food the skunk would get sick and die.


If you had both a baby skunk and a baby raccoon both too young to eat solid food and you would have to feed them a milk replacer; you would probably think they would be very much alike. You may think they could have the same milk supplement. KMR
Milk replacement by PetAg would be used for infant raccoons, kittens, gerbils, and badgers. Esbilac
milk replacer by PetAg would be used for skunks, puppies, squirrels, or opossums.


We wouldn't be able to take the information we know about cats and dogs and use that information and be confidant we could take proper care of a reptile, bird, insect, or mammal. Before we brought an exotic pet home we would have to have precise information about that pet to insure the safety, health, and happiness of that pet.
Pictures of my exotic pets; my two hermit crabs. The larger of the two hermit crabs is easily the size of an adult fist.





While there is a great deal of information in the archives at Exotic Pets BellaOnline it is a mere drop in the bucket of the knowledge we need to acquire before bringing home a new pet. While my intentions are having accurate and complete information about every possible exotic pet here at Exotic Pets BellaOnline I really am not sure if there are enough years!

I thought it would be fun to test our knowledge of what we have already learned. Quizzes are always fun, especially if we are just testing our own knowledge, and not being judged by other people. Are you ready to have a little fun?

Diversities in Care - Quizzes

Rodent Quiz
Exotic Mammal Quiz



My Exotic Pet Shop

Help your kids learn about animals and compassion. Leap Frog Leapster2 Learning Game System is an outstanding learning tool for your young children. It also makes a great gift. I have been buying these for my niece for a good many years now my granddaughter is old enough for a Leap Frog Leapster game system. I like it primarily because of the excellent animal related games.


Leap Frog Leapster2 Learning Game System


Many games to help kids learn about animals and pets - outstanding learning tools for children.
LeapFrog Leapster Learning Game: Go Diego Go!



Scroll down a litter further and sign up for the exotic pet's newsletter. Your email is 100% safe, I never even see it. You will receive a newsletter twice a week. Once in a great while an emergency newsletter may go out, but this would be only for a big illness outbreak or other emergency. Subscribe so you will know when new content comes out!





This site needs an editor - click to learn more!

You Should Also Read:
Complete Exotic Pet Index
Ferrets: A Complete Guide EBook 2.50
Exotic Pet Shopping (the safest for your pets)




Related Articles
Editor's Picks Articles
Top Ten Articles
Previous Features
Site Map





Content copyright © 2022 by Diana Geiger. All rights reserved.
This content was written by Diana Geiger. If you wish to use this content in any manner, you need written permission. Contact BellaOnline Administration for details.