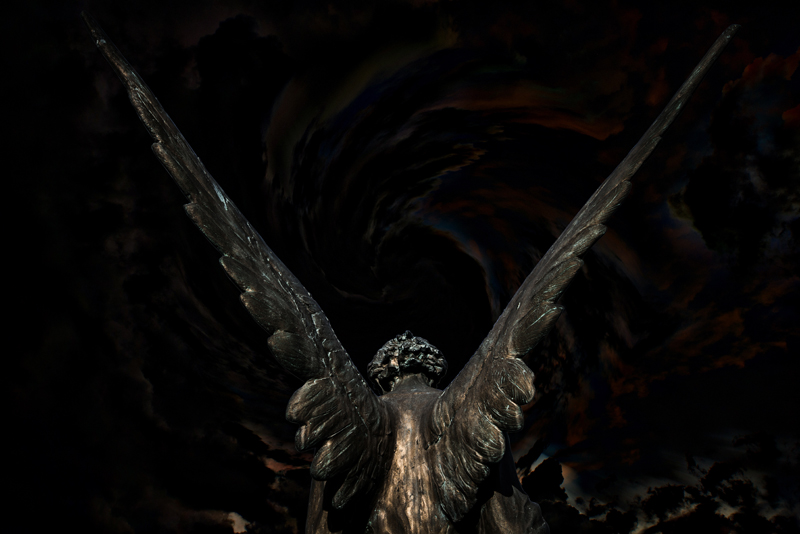 It was a major shock to receive a media release this week from one of my favorite bands, Crisis. They have announced they are taking a break and they have no idea when or if they will get back together. According to the official announcement they say they are going on indefinite hiatus and there will not be any new music from the band in the near future.

Considering the length of time they've been at it (12 years), the members intend on "focusing on their personal lives, as well as pursuing other artistic efforts." The band thanked their label The End Records and specifically founder Andreas Katsambas and state they would be pleased to record another record with them in the future, should they decide to continue. The band thanked their dedicated fans for the long-term support.

This is a surprise decision as the band was apparently in the middle of recording the follow-up to their tremendous 2004 release "Like Sheep Led to Slaughter". However, the seeds of discontent may have been sown earlier when it was announced bassist Gia Wang was leaving to spend more time with his family.

It is unclear at present what is happening with the long-awaited DVD that was to be released this year. It was to be put out last year but The End Records wanted to wait and ensure it received its proper welcome. The DVD is rumored to have a full-length Crisis concert as well as a documentary and all of the videos.

Vocalist Karyn Crisis is the most high profile of the band members. She has her own site where she sells jewelry and other art-related items. Karyn was also responsible for designing the impressive cover art for the last record as well as all the photos. The other band members include founding member and guitarist Afzaal Nasiruddeen, guitarist Jwyanza Hobson and newly joined drummer Justin Arman.

The band released four records. The first, "8 Convulsions" came out in 1994. "Deathshead Extermination" followed in 1996 with "Hollowing" on its heels in 1997. Crisis is known for their crushing chords and adventurous song construction. In addition, they gained lots of attention from Karyn's amazing vocals which would range from guttural "Exorcist"-style renderings to angelic notes.

They will be sorely missed!

To find out more about the band, check out their official site at: https://www.crisissite.com/
Or their official MySpace page at: https://www.myspace.com/crisis

Or Karyn's site at: https://fan.karyncrisis.com/
Karyn also has a site on MySpace: https://www.myspace.com/exorsister
You Should Also Read:
Official Crisis website
Karyn's Official website
Official Crisis MySpace website


Related Articles
Editor's Picks Articles
Top Ten Articles
Previous Features
Site Map





Content copyright © 2023 by Morley Seaver. All rights reserved.
This content was written by Morley Seaver. If you wish to use this content in any manner, you need written permission. Contact Morley Seaver for details.