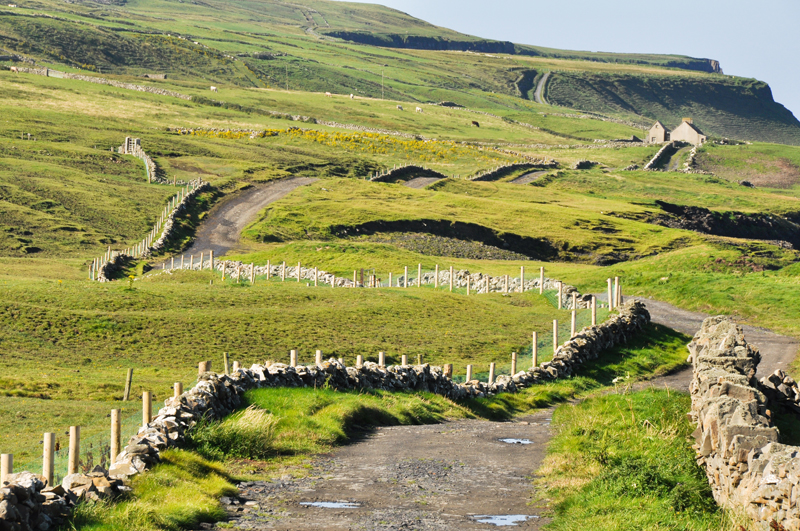 The harp is a universal symbol for Ireland. It is often used to designate that a thing is from Ireland, with many products and services named for it.
Lest one think that this diminishes the instrument, do not worry. The Irish love affair with this most melodic of musical instruments will never be tarnished by the symbolic use of its image.
Irish harpists accompanied the nobility on their travels and were often blind. The harp is known in Ireland since around 1100 AD.
In Celtic mythology, there was Dagda, a chieftain/priest. Dagda owned a gigantic magic harp, beautiful, bejeweled, and able to play all by itself. When it was time for a battle, Dagda need only to sound the harp and all the men were ready to serve him. After the battle, the sound of the harp was the succor of the warriors.
Then, there was a battle between the Fomorians and the Dagda's men. The harp was stolen. The Dagda and his men went after them, and when he found them with his harp, the Dagda called out to his harp on the wall, "Come to me, O my harp!"
The mighty harp flew to the Dagda and played a song that brought a great depression on the Fomorian thieves and their kin. Then, it changed its tune and they began to laugh, another tune, and they fell asleep. While they were asleep, the wise Dagda and his men turned around and went home with the harp safe and sound.
Today, Irish harpists are the creme de la creme of the musical world and have the respect and admiration of music lovers worldwide.
You Should Also Read:
Irish Wedding Music


Editor's Picks Articles
Top Ten Articles
Previous Features
Site Map





Content copyright © 2022 by Mary Ellen Sweeney. All rights reserved.
This content was written by Mary Ellen Sweeney. If you wish to use this content in any manner, you need written permission. Contact Bee Smith for details.