Artists as Voyeurs: From Giorgione to Hockney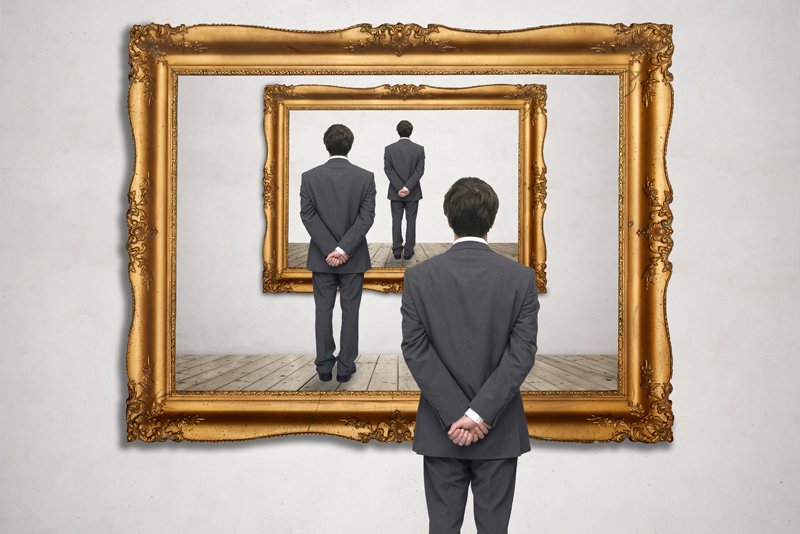 Throughout the history of art, many artists have painted nudes from the perspective of voyeur. Sometimes disguised as classical or academic, allegorical or Biblical, there are examples of nudity in art that are distinctly fantasy.
It began with Giorgione and his painting, "Pastoral Concert," also known as "Fetes Champetres" (1508-09). It is a painting of upper class men (dressed) and women (undressed) in the countryside.
Edouard Manet would later paint, "Luncheon on the Grass," (1862-63) also known as "Le Dejeuner sur l'Herbe." This is Manet's interpretation of Giorgione's painting with a single female nude amongst the dressed men, also in a pastoral setting. The difference is they are of the middle class. (Both paintings can be seen at the Louvre, Paris.) Manet would use the same model, Victorine Meurent in his painting, "Olympia."
Pierre Auguste Renoir would paint "Nude in the Sunlight" (1875-76). It's as though he were a peeping Tom, capturing a private moment by invading the woman's personal space.
Edgar Degas would paint "Le Tub" (1886). Paul Cezanne painted "The Large Bathers" (1898-1906). A list of all the Impressionists who applied this theme to their art would be endless.
As for modern art, Marcel Duchamp undoubtedly confounded art critics with his painting, "Nude Descending a Staircase" (1922). All that was believed to be true by an artist was now questioned.
Cezanne's "Large Bathers" and Duchamp's "Nude Descending a Staircase" can be seen at the Philadelphia Museum of Art.
The artist Balthus portrays young adolescent girls as sexual creatures. His painting "Nude Before a Mirror" (1955) shows a young girl's profile as she fixes her hair while looking into a mirror. But her body shape is idealistic rather than realistic. Despite the flatness of his figures, Balthus is able to breathe into them emotion and sexuality.
David Hockney is well known for his portraits of family, friends, and lovers. One of his paintings, "Peter Getting Out of Nick's Pool" (1966) shows Peter partially nude in back view. It is either Hockney's perception of a day at the pool, or his fantasy of the event. It is the reality of the artist's world that draws us into the painting.
What is the fascination artists have for the nude? And why does the artist enlist us in the role of the voyeur? The central figure is unaware of our presence. I suppose there is a little bit of voyeur in all of us. Who hasn't looked into the window of a house while driving by at night? Perhaps it's only curiosity. Are we wishing to see something shocking? This is our reality, our world.
There is a marvelous exhibit, "David Hockney Portraits" at the Museum of Fine Arts, Boston. It runs through May 14, 2006.
To read about what David Hockney does best, find the book, "David Hockney Portraits."
Available here is the Edouard Manet painting, "The Picnic" or "Luncheon on the Grass."
Artprice.com, "THE WORLD LEADER IN ART MARKET INFORMATION."
To research art market prices,you only need enter the artist's last name below:


Related Articles
Editor's Picks Articles
Top Ten Articles
Previous Features
Site Map





Content copyright © 2022 by Camille Gizzarelli. All rights reserved.
This content was written by Camille Gizzarelli. If you wish to use this content in any manner, you need written permission. Contact Camille Gizzarelli for details.