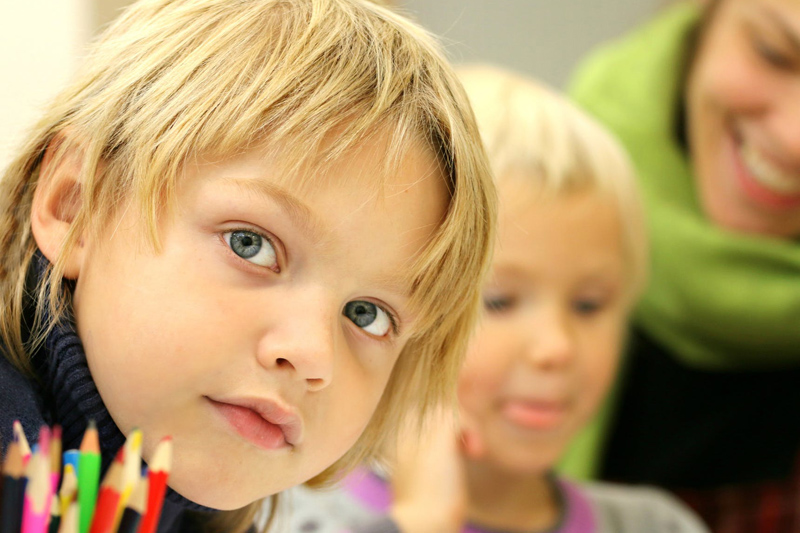 The letter A is an amazing one! There are lots of activities you can do at home, in class or anywhere to teach your child about the letter A. Below you will find a wide array of ideas for the letter A. Hopefully you will find one or all of the ideas useful for you.

Music- Sing about A vocabulary words, after writing and reviewing these A words as a group. Use an easel or a whiteboard to review the A words below. Don't forget to draw a picture of the words and spell it out, too.

Word- apple

Song- "Have You Ever Had an Apple?"
* Sing to the tune of "Have You Ever Seen a Lassie?"

Have you ever had an apple,
an apple, an apple.
Have you ever had an apple,
picked from a tree?
A red one, a yellow one,
a green one, a pink one.
Have you ever had apple,
picked from a tree?

Word- ant

Song- "The Ants Go Marching"- visit kids.niehs.nih.gov/lyrics/antsgo.htm for a full version and listen along song.

Word- airplane

Song- "The Airplane Song"- view, hear and sing along to this cute Barney show tune. You can find this at pbskids.org/barney/children/music/airplane.html

Word- alligator

Song- *Any tune

There was an alligator sitting in a swamp.
Down in the water he heard a thomp.
Wondering what that sound could be,
He jumped deeper in the swamp so he could see.
Splash went the water, and the alligator saw,
Another alligator with a really big jaw!

Word- art

Song- The Transition Art Song at www.songsforteaching.com/transitions/art.htm


Reading- The following books go great with the vocabulary and songs listed above:

Apple Theme- "Ten Apples Up On Top" by Dr.Seuss (this is a great book to reinforce counting, too)

Ant Theme- "The Ants Go Marching" by Mary Gruetzke(this is perfect to read along with the song).

Airplane Theme- "The Little Airplane" by Lois Lenski.

Alligator Theme-"Zack's Alligator" (An I Can Read Book) by Shirley Mozelle

Art Theme- "The Art Lesson" (Paperstar Book) by Tomie dePaola


Here are some additional fun games, crafts, and science ideas for the letter a:

1. Younger preschoolers will enjoy the ImagiPLAY Apple Tree Bead Maze.

2. Grow an apple tree in class, then replant it outside when the weather permits. A good one is the Grow Your Own Apple Tree by Dunecraft.

3. Have an Ant Farm! Uncle Milton makes a safe and sturdy one.

4. Play Ants in the Pants by Hasbro Games.

5. Older preschoolers will enjoy making Fold N Fly Paper Airplanes. This kit is by Alex Toys.

6. Preschool Science Enthusiasts will love the Scientific Explorer's My First Airplane Science Kit.

7. Preschoolers will have fun playing Alligator Ring Toss Game by Fun Express.

8. Gator Golf by Hasbro is another fun outdoor activity.

9. Be sure to have plenty of art smocks on hand for your preschool crafters. Melissa and Doug makes a nice art smock, that is comfortable and safe.

10. Arts and crafts are fun, especially My Tissue Art by Alex, The Binney and Smith Crayola Tub of Fun, Crayola Fingerpaints, and the Paper Bag Puppet Kit by Alex.

Here are the letter "A" resources to enhance your letter study:










Related Articles
Editor's Picks Articles
Top Ten Articles
Previous Features
Site Map





Content copyright © 2019 by Alissa Moy. All rights reserved.
This content was written by Alissa Moy. If you wish to use this content in any manner, you need written permission. Contact Amy Tradewell for details.