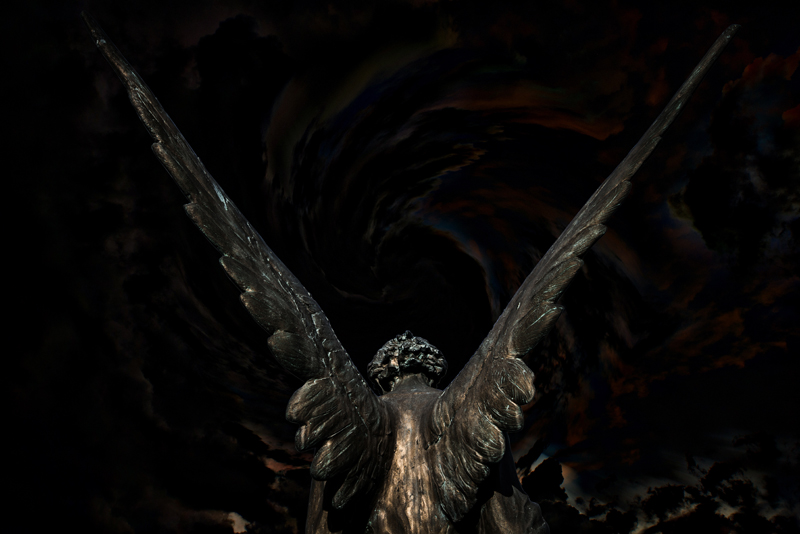 One of metal's brightest, most interesting bands is Montreal's The Agonist. This (now) five-piece can come at your ears with all the aggression of a pack of pit-pulls and on a dime they can spin around and lull you with gorgeous melodies. The band is made up of the amazing vocals of Alissa White-Gluz (who does both growling and clean vocals), guitarist Danny Marino, bassist Chris Kells, drummer Simon McKay and newly joined guitarist Chris Adolph.

Their 2007 debut Once Only Imagined was spectacular and from the couple of tracks I heard from their new release Lullabies for the Dormant Mind, it's a more ambitious affair and threatens to eclipse their initial success. I spoke with guitarist Danny Marino before the start of their upcoming tours with Atheist and Threat Signal.

Morley: Tell us how you approached writing Lullabies for the Dormant Mind. Did you want to do anything differently than Once Only Imagined?

Danny: Yes, basically it started as an unconscious effort and then once we had heard the songs that were coming out, we noticed there was like a difference there. Then after a few songs were done, we were like, "Let's try and work with this style a little bit more and go towards it." Basically some of the songs were written ad lib. Some of the songs, before even touring Once Only Imagined are pretty old. They didn't make Once Only Imagined just cuz they weren't done in time.

Then while on the road, I had a little Korg Pender. It's a little box, basically just a little amp with headphones that you listen to it with. So in the van while we're driving, I'd just be riffing and trying to get ideas. And my drummer had a laptop with a little recording programming and we'd jot down ideas over the course of the tour. Then we came back and started to actually turn them into songs, like with drums and all the other parts. Usually the way we write, I write most of the initial song structures and ideas. Simon the drummer now is helping to add to that because he's also a guitar player, so he'll help play some stuff. And then we'll try to make some structure out of it with drums and bass. Then we make a demo recording and pass it to Alissa and she takes it home and tries to take her lyrics—she usually writes lyrics without melody, just poems sort of. And then she takes her lyrics and tries to make vocals out of it.

Morley: What are some of the songs that came together right at the beginning?

Danny: "The Tempest" is the oldest song. It's sort of, I guess, title-wise, it's like an inside joke to those who knew we were called The Tempest before. I mean the song is more about…lyrically, it's more of a story, but I'm sure Alissa could explain that better. And "Globus Hystericus" and "When the Bough Breaks," those are two songs that are not on MySpace. Those are the first ones I guess to come out, then "Martyr Art" and "…Eulogies" followed. And many more, I guess. (laughs)

See the link below to read the rest of the interview.

You Should Also Read:
The rest of the interview with Danny
The Agonist website


Related Articles
Editor's Picks Articles
Top Ten Articles
Previous Features
Site Map





Content copyright © 2022 by Morley Seaver. All rights reserved.
This content was written by Morley Seaver. If you wish to use this content in any manner, you need written permission. Contact Morley Seaver for details.