Lisa McClendon Releases New CD and Talks About New Orleans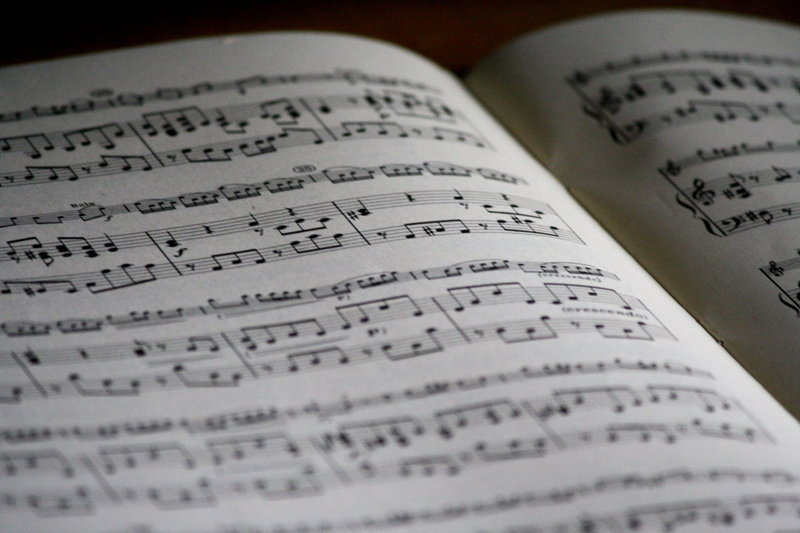 Lisa McClendon is an artist that truly embodies the word soulful. With the critical success of her first two projects "Soul Music" and "My Diary Your Life" she let the gospel world know that you can be spiritual and bring some soul flavor to the mix when it comes to praising God. Now after a much needed break she is back and out with a CD that ushers her to another level of soul and spirit. On "Live from the House of Blues New Orleans" McClendon delivers a project that is fresh, lively and full of her trademark soulful vocals.
The CD, which was recorded in New Orleans just a few months before Hurricane Katrina hit, allows McClendon to highlight her one of a kind soul sound and flowing lyrics. Backed by a eight piece band, seven wonderful singers and a energized live audience, Live from the House of Blues New Orleans has that funky, tight flavor that we have come to expect from McClendon but she also gives us the wonderful classics like "Uphold Me" with a style that is uniquely her own.
I chatted with the star and found out that when it comes to Lisa McClendon there is more to her than meets the eye. Along with being a wife, mother, writer, designer, organic food eater and a singer she is now studying to be a minister at her home church Born Again in Nashville, Tennessee. This talented lady is pursing so many things that how she is able to hold it down is amazing to me. When asked her secret to keeping up with everything she stated, "I just had to make a decision that I can't do everything at one time so pretty much I run my own office and we shut things down at three. I believe that God will honor the fact that I have to put my family first and I make sure that my life is not crazy." She says that organization is the key to her being able to go after so many of her life long goals including the making of her latest project.
When you think of a place for a live recording for a gospel artist automatically you think of their home church. This is usually the norm for most gospel artists but not for McClendon. "I'm never the norm, I've always dreamed of doing a live recording (however) I never envisioned doing one at a church, just because of the style of music I do and the type of people I draw. I can't take credit for using the House of Blues. The manager that we had in place at the time had the idea to do it at the House of Blues."
The management at the House of Blues checked out her work and really got behind her recording it there. While she was recording the project, which by the way she was expecting her second child during the recording, there were several by-standers that stopped in to listen to her music and she was able to minister to those on the strip that might not step into a church but would step into a place like the House of Blues. "That entire night was wonderful and the album was made just because of the favor of God," says McClendon.
Shortly after her magical night of recording Hurricane Katrina devastated New Orleans and McClendon says she was very hurt watching the devastation on television. "It really hurt (to see that) I'm not sure if that is a word people would use but for me it really did. I mean I went to St. Charles and other places in that city and to know that if I went back there today it would not be the same that really hurts." McClendon says that what she remembers the most about the House of Blues was the food. Not surprising since food is so important to a pregnant lady. "My most memorable moment preparing for that show in New Orleans was the rosemary cornbread." she laughs. "I loved that food and now it's like...I can't go back and get that good food. I'm mad at Katrina about that for sure!" She laughs. She adds that she is so happy that she has good memories of that experience at The House of Blues before that devastation. "I believe I will always have a special place in my heart for New Orleans because of the love and support they showed me."
Married for nine years, McClendon says that being married has really helped her to focus on her ministry. "With all the travel that this business requires just knowing that I can leave my children with my husband really helps a lot." She says that because her husband is supportive of her ministry she knows that the quarrels about why she has to travel so much will not come up. She met her husband, LT, who is a stylist, through a mutual friend but it was not love at first sight. "I thought he was corny, quirky and I was like this fool is so corny!" she laughs "It's so funny that when you look at a lot of men the Lord has given women some grace to really make our men look good. I know a lot of men are going to be hating on this but they know if it wasn't for Jada (Pinket-Smith) Will (Smith) would not look that fine." she laughs. "Will was not all that fine when he was on Fresh Prince...come on now...but when he hooked up with Jada it was on! So I just believe that the Lord gave me a little something to balance him. Actually he balances me...well we balance each other." McClendon is madly in love with her husband now and states she will beat a woman down if they look at him the wrong way. She adds that she loves to have him with her when she travels and feels that the covering of her husband keeps the evil things in the music business away and really comforts her.
The busy artist is planning to go on "The Presenting Jesus Tour" which will tour cities all over the country. She has also written a new book entitled "Diamond Girl. A Mother's Love a Daughter's Inspiration" a book of wisdom for young girls. This is a must purchase for me since along with McClendon's daughter my daughter's name is Diamond. Finally she is releasing a soulful lullaby CD. Yeah there is a lot more to Lisa McClendon than meets the eye...and I have to say we are all blessed because of that fact. To learn more about this wonderful artists log on to
www.lisamcclendon.com


Related Articles
Editor's Picks Articles
Top Ten Articles
Previous Features
Site Map





Content copyright © 2022 by Candace Walker. All rights reserved.
This content was written by Candace Walker. If you wish to use this content in any manner, you need written permission. Contact Candace Walker for details.