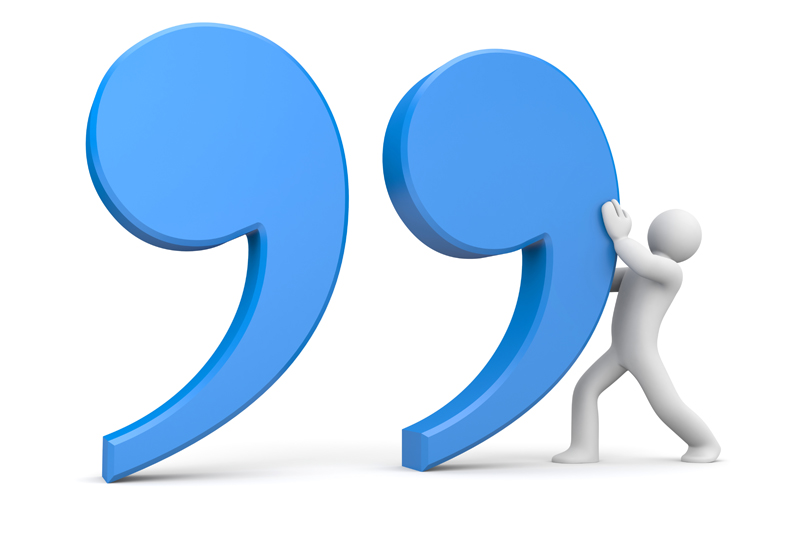 "The excessive regard of parents for their children, and their dislike of other people's is, like class feeling, patriotism, save-your-soul-ism, and other virtues, a mean exclusiveness at bottom."
-- Thomas Hardy
"The best of all gifts around any Christmas tree: the presence of a happy family all wrapped up in each other."
-- Burton Hillis
"Call it a clan, call it a network, call it a tribe, call it a family. Whatever you call it, whoever you are, you need one."
-- Jane Howard
"Families with babies and families without babies are sorry for each other."
-- Edgar Watson Howe
"There are fathers who do not love their children; there is no grandfather who does not adore his grandson."
-- Victor Hugo
"The only rock I know that stays steady, the only institution I know that works, is the family."
-- Lee Iacocca
"A father may turn his back on his child, brothers and sisters may become inveterate enemies, husbands may desert their wives, wives their husbands. But a mother's love endures through all."
-- Washington Irving
"Any woodsman can tell you that in a broken and sundered nest, one can hardly find more than a precious few whole eggs. So it is with the family."
-- Thomas Jefferson
"There is not enough magic in a bloodline to forge an instant, irrevocable bond."
-- James Earl Jones
"Have patience awhile; slanders are not long-lived. Truth is the child of time; ere long she shall appear to vindicate thee."
-- Immanuel Kant
"I was the seventh of nine children. When you come from that far down you have to struggle to survive."
-- Robert Kennedy
"I looked on child rearing not only as a work of love and duty but as a profession that was fully interesting and challenging as any honorable profession in the world and one that demanded the best that I could bring to it."
-- Rose Kennedy
"My father used to play with my brother and me in the yard. Mother would come out and say, 'You're tearing up the grass.' 'We're not raising grass,' my dad would reply, 'we're raising boys."
-- Harmon Killebrew
"I have a dream that my four little children will one day live in a nation where they will not be judged by the color of their skin but by the content of their character."
-- Martin Luther King, Jr.
"The family you come from isn't as important as the family you're going to have."
-- Ring Lardner
"A child's job is to test her boundaries, a parent's is to see that she survives the test."
-- Dr. Roger MacDonald
"The car trip can draw the family together, as it was in the days before television when parents and children actually talked to each other."
-- Andrew H. Malcolm
"The Family is the Country of the heart. There is an angel in the Family who, by the mysterious influence of grace, of sweetness, and of love, renders the fulfilment of duties less wearisome, sorrows less bitter. The only pure joys unmixed with sadness which it is given to man to taste upon earth are, thanks to this angel, the joys of the Family."
-- Giuseppe Mazzini
"God gives us relatives; thank God, we can choose our friends."
-- Addison Mizner
"What can you do to promote world peace? Go home and love your family."
-- Mother Teresa
"A family is a unit composed not only of children but of men, women, an occasional animal, and the common cold."
-- Ogden Nash
"Family life is too intimate to be preserved by the spirit of justice. It can be sustained by a spirit of love which goes beyond justice."
-- Reinhold Niebuhr
"A father in a canoe in which his baby is seated walks more carefully than on land."
-- O Anna Niemus
"God and the law being dragged into the affairs of your family."
-- O. C. Ogilvi
"As the family goes, so goes the nation and so goes the whole world in which we live."
-- Pope John Paul II
"Your family and your love must be cultivated like a garden. Time, effort, and imagination must be summoned constantly to keep any relationship flourishing and growing."
-- Jim Rohn
"For there is no friend like a sister In calm or stormy weather; To cheer one on the tedious way, To fetch one if one goes astray, To lift one if one totters down, To strengthen whilst one stands."
-- Christina Georgina Rossetti
"The family is one of nature's masterpieces."
-- George Santayana
"Bringing up a family should be an adventure, not an anxious discipline in which everybody is constantly graded for performance."
-- Milton R. Saperstein
"Feelings of worth can flourish only in an atmosphere where individual differences are appreciated, mistakes are tolerated, communication is open, and rules are flexible - the kind of atmosphere that is found in a nurturing family."
-- Virginia Satir
"How pleasant it is for a father to sit at his child's board. It is like an aged man reclining under the shadow of an oak which he has planted."
-- Walter Scott
"It is a wise father that knows his own child."
-- William Shakespeare
"If parents would only realise how they bore their children!"
-- George Bernard Shaw
"If you cannot get rid of the family skeleton, you may as well make it dance."
-- George Bernard Shaw
"The family - that dear octopus from whose tentacles we never quite escape nor, in our inmost hearts, ever quite wish to."
-- Dodie Smith
"Cultivate your own capabilities, your own style. Appreciate the members of your family for who they are, even though their outlook or style may be miles different from yours. Rabbits don't fly. Eagles don't swim. Ducks look funny trying to climb. Squirrels don't have feathers. Stop comparing. There's plenty of room in the forest."
-- Chuck Swindoll
"Drive a nail home and clinch it so faithfully that you can wake up in the night and think of your work with satisfaction - a work at which you would not be ashamed to invoke the muse."
-- Henry David Thoreau
"We should come home from adventures, and perils, and discoveries every day with new experience and character."
-- Henry David Thoreau
"I think that maybe if women and children were in charge we would get somewhere."
-- James Thurber
"All happy families resemble one another, but each unhappy family is unhappy in its own way."
-- Leo Tolstoy
"A healthy family is sacred territory."
-- Unknown
"One loyal friend is better than ten thousand family members."
-- Unknown
"Imagine life as a game in which you are juggling some five balls in the air. You name them . . . work, family, health, friends and spirit, and you're keeping all of these in the air. You will soon understand that work is a rubber ball. If you drop it, it will bounce back. But the other four balls . . . family, health, friends and spirit . . . are made of glass. If you drop one of these, they will be irrevocably scuffed, marked, nicked, damaged or even shattered. They will never be the same."
-- Unknown
"Acting is just a way of making a living; the family is life."
-- Denzel Washington
"Being a grownup means assuming responsibility for yourself, for your children, and - here's the big curve - for your parents."
-- Wendy Wasserstein
"Don't hold your parents up to contempt. After all, you are their son, and it is just possible that you may take after them."
-- Evelyn Waugh
"The easiest way for your children to learn about money is for you not to have any."
-- Katherine Whitehorn
Baby's Feet in the Palm of the Parent's Hand...
Spring Is In The Air... 25% OFF Custom Shutters in as little as 14 Days!
You Should Also Read:
Family Quotations
Walk Beside Me
Friendship Poems


Related Articles
Editor's Picks Articles
Top Ten Articles
Previous Features
Site Map





Content copyright © 2021 by Danielle Hollister. All rights reserved.
This content was written by Danielle Hollister. If you wish to use this content in any manner, you need written permission. Contact Nicole Cardillo for details.