Glossary of Orchid Awards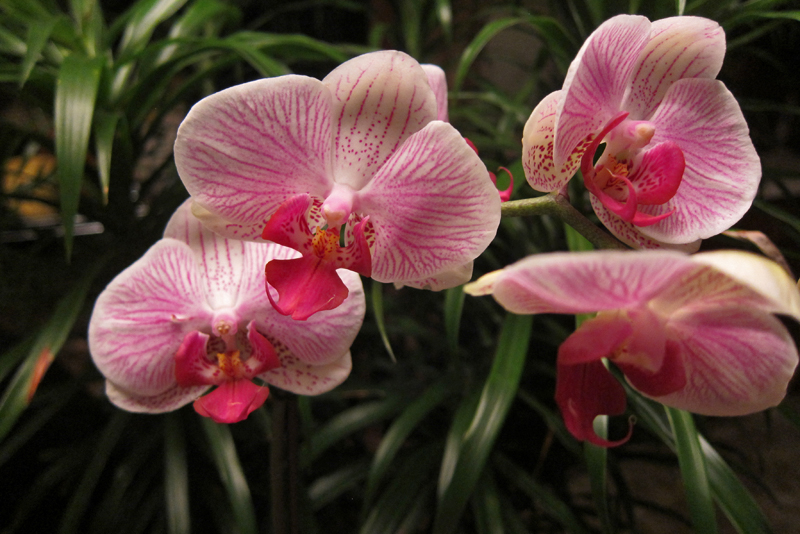 When you are looking at the tag that comes on your orchid you will note that many of them will have capitalized letters at the end of the name. It might look like AM/AOS, or FCC/AOS. It's important to understand what these initials mean and what they should be telling you about the plant you are looking at, especially if you are thinking of buying it. The letters after the / signify the authority that gave an award. So in the examples above, the AOS stands for the American Orchid Society. The most common awards you will see on mericlone plants for sale are AM, FCC and HCC.

HCC - Highly Commended Certificate
A flower from this plant has scored 75-79 points on a scale of 100. This means that the flower is good, but there is room for improvement.

AM - Award of Merit
This means that a flower from this plant has scored from 80-89 points on a scale of 100.

FCC - First Class Certificate
A flower awarded a FCC has scored over 90 points on a scale of 100 points. It indicates an extremely high quality.

In addition, if you go to an orchid show, you will probably see many of these additional awards:

AD - Award of Distinction
This award is specifically awarded to recognize new and exciting directions for breeding.

AQ - Award of Quality
Recognizes high quality new breeding.

CBR - Certificate of Botanical Recognition
This certificate is generally awarded the first time a specific species is shown at a show hosted by the awarding board such as the AOS.

CCM - Certificate of Cultural Merit
This is a prize for the grower rather than the flower. It recognizes excellence in horticulture.

CCE - Certificate of Cultural Excellence
This is a certificate which is given only to those plants whose grower has shown an outstanding degree of horticultural care. It is given to a plant that receives more than 90 points on a 100 point scale for Cultural Merit.

CHM - Certificate of Horticultural Merit
This certificate is given for species or natural hybrids only for outstanding cultural _______.

JC - Judges' Commendation
This is an award that can be given at the Judge's discretion for an exceptional plant which does not fit into any other award category. It requires a unanimous decision by all judges a t the exhibit to be awarded.

You Should Also Read:
Orchid Name Tags
Mericlone
Phalaenopsis--Pick a good one


Related Articles
Editor's Picks Articles
Top Ten Articles
Previous Features
Site Map





Content copyright © 2022 by Susan Taylor. All rights reserved.
This content was written by Susan Taylor. If you wish to use this content in any manner, you need written permission. Contact Anu Dharmani for details.