Interview - Karyn Crisis - Crisis RIP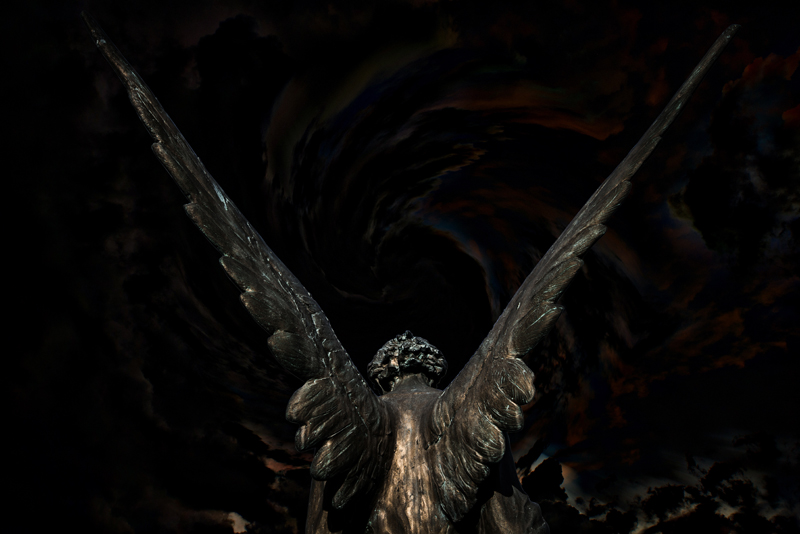 It was a sad, sad day recently when I spoke to the amazing Karyn Crisis about the hiatus the band was taking. I am a recent convert to the band and it was a shock to get the news that the band was taking a break.

The difference in Karyn's voice was striking. I spoke to her a year ago when the band was on the road in support of their amazing "Like Sheep Led to Slaughter". At that time, she was exuberant and really looking forward to laying down some tracks for a new record later that fall.

This time out, she was polite but curt, unwilling to discuss any of the reasons behind the break up. I tried to approach it from a couple of different angles and finally she told me, "Out of respect for everyone, I'm not making any comments on it. You know what I mean?" This was delivered in a tone that I knew meant this was something I should not fool with.

I knew from that, there were major issues in the band and that the hiatus idea was not her doing. She was unsure of the state of the recordings the band had done in recent months and the status of the long-awaited Crisis DVD.

When I asked her if we would hear from her again in any other avenue, she was not quite positive but relatively unwavering in her answer. She said probably not and while you could never be 100% sure, it was doubtful. She said that Crisis had changed her musical compass and she would not be able to play any other music styles, so essentially it was Crisis or it was nothing.

Karyn said she was busy with her paintings and she hoped to get shown in some galleries in the new future and this would be her focus for the foreseeable future.

Karyn: Right now I'm actually painting which is something I haven't done in quite a while. So I'm working on a collection of paintings. I'm going to start working on my new website so I'll have a gallery up there. I'm just going to concentrate on doing a little bit of leather, but mostly I'm concentrating on my art. So, it's exciting for me, something I haven't done and I'd like to try and get into galleries and into the whole art circuit. So we'll see. I'm painting, and painting and painting and it feels so good. Other than band artwork I haven't really time to do much else. Really don't have the time, so it's something I haven't done in a long time. All sorts of new things are coming out that I didn't even know that I could do. (laughs) So it's really exciting.

Check out the link below where you can read the whole interview, as well as links for Crisis and Karyn's official sites.

You Should Also Read:
antiMUSIC interview with Karyn
Crisis official website
Karyn Crisis website


Related Articles
Editor's Picks Articles
Top Ten Articles
Previous Features
Site Map





Content copyright © 2022 by Morley Seaver. All rights reserved.
This content was written by Morley Seaver. If you wish to use this content in any manner, you need written permission. Contact Morley Seaver for details.