Minor Bulbs with Major Impact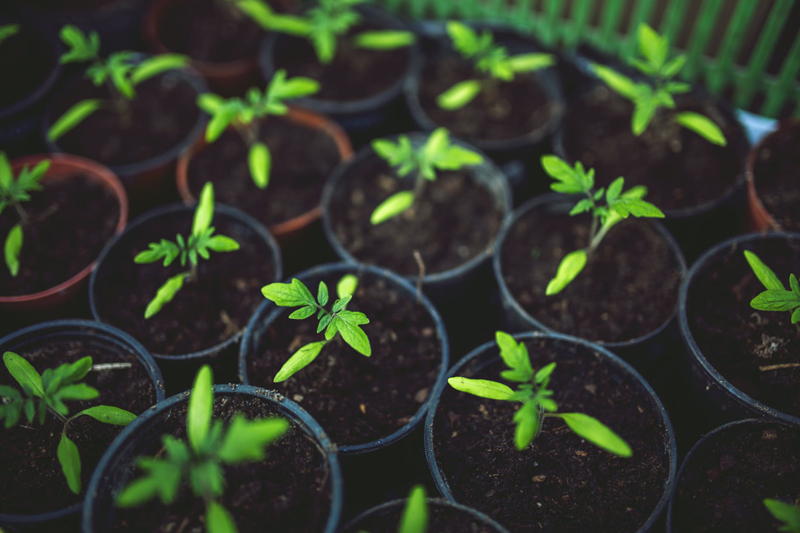 Often overlooked amid the vivid displays of popular bulbous plants like tulips, daffodils, and lilies are the smaller ones, oftentimes referred to as minor bulbs. These bulbs may be smaller than the typical varieties, but they can pack quite a punch, producing spectacular shows of color when grouped together.

Some of these little bulbs may require special treatment, such as soaking overnight in water, but for the most part, minor bulbs require nothing more than your standard varieties. Like any bulb, placement of these plants is important to achieve the greatest effect. Plant them in a sunny location with well-drained soil that has been amended with compost. If you're looking to naturalized them in the lawn or surrounding landscape, minor bulbs should be densely planted in order to create a bolder, more dramatic impact. Alternatively, these stunning beauties can be planted in drifts along walkways, paths, or within nearby rock gardens. Once established in the garden, minor bulbs will continue to produce lively plants each year to come through offsets and self-seeding.

For show-stopping color early on in the garden, try incorporating some minor bulbs with late-winter appeal, such as Winter Aconites (Eranthis), Snowdrops (Galanthus), and Crocuses. All of these amazing little bulbs are determined to put on a let winter/early spring show regardless of the cold weather. In fact, they actually thrive in cooler conditions. The flowers of Winter Aconite are similar to those of buttercups. Since Winter Aconite is a ground-hugging plant, it is an ideal choice for covering sloped landscapes or for use as edging, producing a beautiful carpet of golden yellow. These wonderful little bulbs make great companions to striking white blooms of snowdrops. For the greatest effect, snowdrops should be planted in large numbers. Use them under deciduous trees and shrubs or as edging in beds and borders. These lively winter bloomers are also great for rock gardens and will naturalize quite easily in woodland settings as well. Emerging from underground corms with colorful, goblet-shaped blooms and variegated, grass-like foliage, crocus flowers bring a welcome splash of color to both early spring and fall landscapes. Crocuses look amazing planted in drifts along the front of mixed beds, borders, and rock gardens. They can make lovely additions to areas beneath trees and shrubs as well, and many varieties are also great for naturalizing in the lawn.

Other notable varieties of minor bulbs include Ornamental Onions (Alliums), Wood Hyacinths (Scilla campanula), Crested Iris (Iris cristata), and Windflowers (Anemone blanda). Ornamental varieties of Allium have no qualms about making their presence known in the garden. These lovely garden plants come in an array of colors, forms, and heights, which no doubt adds to the visual interest of nearly any landscape. Flower colors vary with each species as well, from violet and lilac shades to white, yellow, and pink. All Allium species can be used within borders, but the smaller varieties look perfect nestled within rock gardens, and native species make good naturalizing plants. Placing alliums in groups will provide the greatest visual impact. Even better is the fact that most Alliums will bloom throughout the year, having both early-flowering and late-flowering varieties. The earliest blooming Alliums combine well with tulips, hyacinths, and daffodils, while the later-blooming ones can be planted with gladiolus and dahlias. The little bulbs of the Wood Hyacinth produce vase-like clusters of narrow, glossy leaves with spikes of bell-shaped flowers in blue, lilac, or pink. Use Wood Hyacinths, or Bluebells (as they are sometimes called), in borders, rock gardens, or beneath trees and shrubs. These interesting little bulbs are also excellent for naturalizing.

Crested Iris creates waves of vibrant color throughout the landscape with its blue-violet blooms and yellow crest. This little showstopper is a low-growing ground cover with glossy bright-green foliage. Crested Iris looks especially lovely naturalizing within rock gardens. Although it generally prefers partial shade and moist soil, Crested Iris will tolerate full sun if kept moist. The small bulbs of Grecian Windflowers, as they are commonly known, have big personality, naturalizing easily within the most landscapes. On cloudy days and during nighttime hours, they remain closed, but when the sun comes out, these striking daisy-like flowers can put on quite a show. Plant them in groups beneath trees and shrubs for drifts of intense blue color.

Don't feel limited by only planting the regulars. If you want to add some pizzazz to the garden or surrounding landscape, why not try these spectacular bulbs right alongside them.


Related Articles
Editor's Picks Articles
Top Ten Articles
Previous Features
Site Map





Content copyright © 2019 by Nikki Phipps. All rights reserved.
This content was written by Nikki Phipps. If you wish to use this content in any manner, you need written permission. Contact Gail Delaney for details.