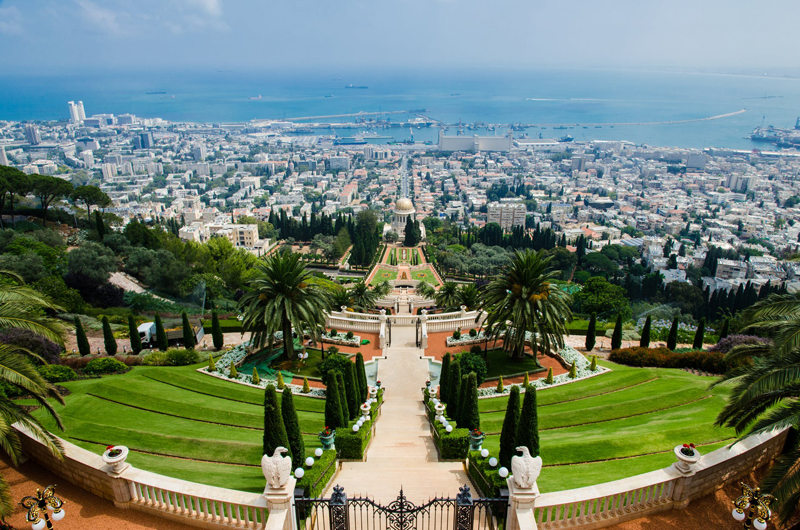 I tend to think of social activists as bandleaders out there rousing the populace. You know--the sort of people who are busy trying to convince their neighbors to change their minds about something.
Baha'is are most certainly people who believe the world could be a better place, and they are working as individuals and as groups to make that vision happen. But they don't waste time and energy imposing that change upon others. Change begins within.
There are about six million Baha'is out there, who have embraced the principle of the oneness of humankind and are working to help set off the fire of spiritual transformation that they believe will eventually envelop the planet. In thousands of localities--from the Arctic Circle to territories near Antarctica--Baha'is are working to create communities in which everyone is recognized as a child of God, everyone is developing a global perspective, everyone is working to accept and love one another, and everyone is working to rid himself or herself of prejudices. Within these communities people of different ages, skin colors, nationalities, religious backgrounds, and personalities are striving to live together in unity.
Nathan Rutstein, in his book,
Seeking Faith: Is Religion Really What You Think It Is?
puts it this way: "It is tough to unlearn lessons that we were taught as children and have believed for many years to be true, but it is happening little by little. The process demands effort on the part of everyone, as well as courage, optimism, and love for each other. Every person has the potential to achieve this... The spiritual development in which every single Baha'i is engaged is important because all are helping to establish a pattern for a world civilization that will one day be free of the anguish and torment that plague humanity today. Baha'u'llah's vision sustains Baha'is and inspires them to forge ahead with putting into practice what is needed to establish a world civilization that recognizes and treats all people as children of God." pp. 209-10
How are they doing all this using just a religion? Well, the religion itself is more than a mere set of laws and rites. To be a Baha'i requires more than just knowing some principles and history. We must daily put that knowledge into practice in our dealings with each other and the world. We must make wherever we find ourselves a better place.
That takes a particular mindset to achieve, especially when what we believe or do doesn't match expectations of the prevailing culture or traditions. For some believers, going against the norm might mean educating their daughters along with their sons. For others, it could mean refusing to sell alcohol in their businesses. Still others struggle with overcoming addictions, or rebuilding family relationships torn apart by war or partisan politics.
Truly, commitment to that set of ideals is changing the world. There are thousands of basic literacy schools in India that are successful because years ago the Baha'is were willing to associate and teach the poorest of the poor: the untouchables. There are flourishing villages in Central and South America because women were allowed education and can now provide for their families. (The Girl Effect) In the United States, there are hundreds of community building activities for youth and children aimed at giving them the attention and moral training that builds a sense of worth and understanding of their spiritual nature.
These projects involve Baha'is--may even have been instituted by them--but they are mostly manned by concerned citizens of other faiths who want to work for a better neighborhood and to improve the lives of their children. That doesn't require adherence to the Baha'i Faith, but it does assume openness to new ideas and willingness to commit to the work. And that results in changed behaviors, because children grow up the way we teach them. Over time, this will change the world in which we all live.
And it might not take as long as we usually think... The statistics of societal change are interesting. Say we want gender equality to be generally accepted, as expressed by sending one's girls to school. The tipping point at which the new behavior becomes 'common knowledge'--that is: nobody thinks there's anything strange about it--is about 20%. When that many people are actively engaged in a change behavior, it becomes the norm almost immediately, even though it might have taken as long as several generations to achieve the initial 20%.
You need 10% engagement to attain that 20%. Once a behavior is adopted by just 6% of a population, the 10% is much easier to reach. So, I'm working on being a part of that 6% who will change the world!
The Girl Effect


Related Articles
Editor's Picks Articles
Top Ten Articles
Previous Features
Site Map





Content copyright © 2023 by Cheryll Schuette. All rights reserved.
This content was written by Cheryll Schuette. If you wish to use this content in any manner, you need written permission. Contact Cheryll Schuette for details.