Helping Teens Become Money Savvy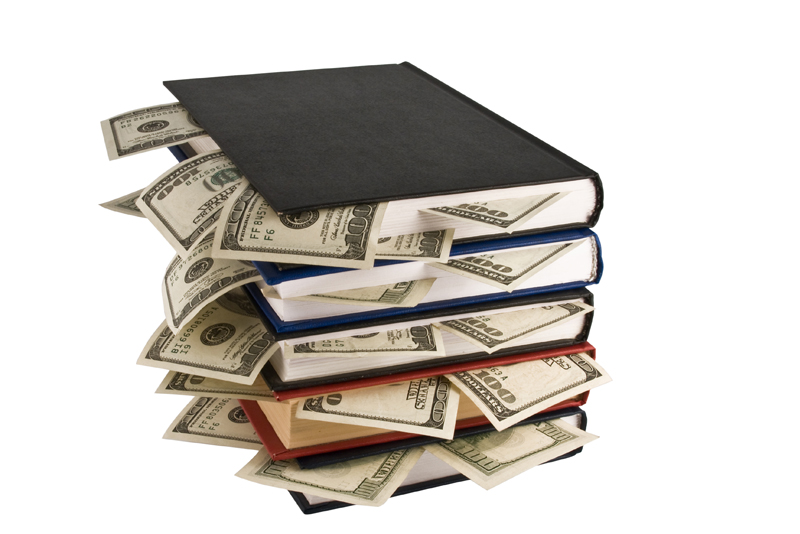 While the popular media all too frequently glorify teens as the "ultimate consumers", many teenagers are become increasingly attuned to the importance of personal finance. For teenagers who are in the midst of completing high school or have just recently graduated and are making the difficult transition to young adulthood, personal finance is less about spending money on DVDs, purchasing a trendy wardrobe or saving for a summer vacation with friends and more about learning how to manage bank accounts, being a responsible renter and car owner, paying household bills, understanding debt management and becoming a more knowledgeable shopper. The current economic climate is also compelling many teenagers to reflect on the importance of sound money management. Many teenagers are seeing first-hand the toll that the current economic crisis is taking on their own families; watching family members or even their parents grapple with unemployment, job loss, debt from healthcare expenses and even home foreclosure

The ages 18-30 are crucial for they are our prime wealth-building years. Any individual who learns to save and invest at an earlier age will have a tremendous head start compared to those who start much later in life.

How can parents help their teens prepare the groundwork for a successful financial foundation? Here are 5 tips:

1. Build a nurturing relationship with your money: All of us have a relationship with our money which we either consciously or unconsciously acknowledge. Unfortunately, far too many individuals regard money as a distant object. Managing our personal finances is more often viewed as an unpleasant chore rather than as a creative and joyous activity. Our money should be treated as close friend and partner who can sustain us during our most difficult days and one which we can rely on to help us celebrate our most cherished and happy moments in life. Our money and how we use it is like everything else in our life; a larger reflection of how we view ourselves. If you value yourself, you will value your money.

2. Pay yourself first: Teenagers who work part-time or even do household chores for an allowance should pay themselves first. The money can be set aside in a bank savings account or a mutual fund in the form a custodial account. Another option is to open a DRIP account (dividend reinvestment plan) of a particular stock. DRIPs are generally administered by a shareholder services agent designated by the company. Automatic monthly deductions from a bank checking account can be transferred to the mutual fund or DRIP account to purchase additional shares. One of the best incentives for encouraging teenagers to save money is to show them a graph or chart depicting the time value of money earning compound interest. Teenagers who work a part-time job can sock away a significant amount of money. An individual who at age 18 makes a single lump-sum payment of $3000 in an investment that earns the average rate of return of 8% can wind up with more than $65,000 in forty years; this without making any additional contributions! The two most important steps in wealth building for young adults is getting into the habit of "paying yourself first" and being an "early saver".

3. Take Your Teen Shopping: Your teenager will gain most from your example. It's not easy for teens or adults to curb needs and wants. Formulating a shopping strategy together before you go shopping can enable both of you to stay on-track and organized. When you go shopping together, talk about prices, do comparison shopping and study the merchandise. Trade shopping tips. Let your teen participate in the preparation of a "price book". Teens who see their parents using coupons, rebate offers and shopping lists will be more inclined to employ those same money saving strategies. Shopping together is not only fun but a great learning experience. You'll be amazed at what you both will learn from each other.

4. Include Teens In Financial Planning: Let your teenagers participate in saving for college. Solicit their feedback and ideas. Establish a "matching fund" whereby you match every dollar they earn for the purpose of saving for their higher education. Teenagers should be informed of how 529 Plans or a Coverdell Education Savings Account work. Once they graduate, they will be saddled with the responsibility of paying off their student loans. Encourage the active participation of your teenage children in matters of household finance and budgeting and let them have a role in the decision-making process. Let them see and study household bills as this will provide an invaluable glimpse of "real world" finances.

5. Debt Management: Learning the difference between "good debt" and "bad debt" is crucial to wealth building. One cannot build wealth on a foundation of debt. Building a line of credit is vital in today's society. However, accumulating credit card debt, paying bills late or avoiding paying bills altogether can negatively affect your credit score and as well as your life. It is paramount for parents to help teens understand the value in having a high FICO score. Visit myfico.com together. If necessary, show them your credit reports so they see what type of information the reports contain.

Final Thoughts:
• Learn! Learn! As teenagers will quickly discover and many adults already realize, we are never really done when it comes to building our financial security!

• Identity Theft: Teens are often more knowledgeable than many of their parents when it comes to the internet. However, the danger of identity theft is easily overlooked. Discuss with your teen the importance of safeguarding personal and financial information such as their social security number, bank account numbers and passwords and utilizing necessary precautions when doing online banking or using a credit card to shop online.




Related Articles
Editor's Picks Articles
Top Ten Articles
Previous Features
Site Map





Content copyright © 2023 by Reshma Vyas. All rights reserved.
This content was written by Reshma Vyas. If you wish to use this content in any manner, you need written permission. Contact Sandra Baublitz for details.