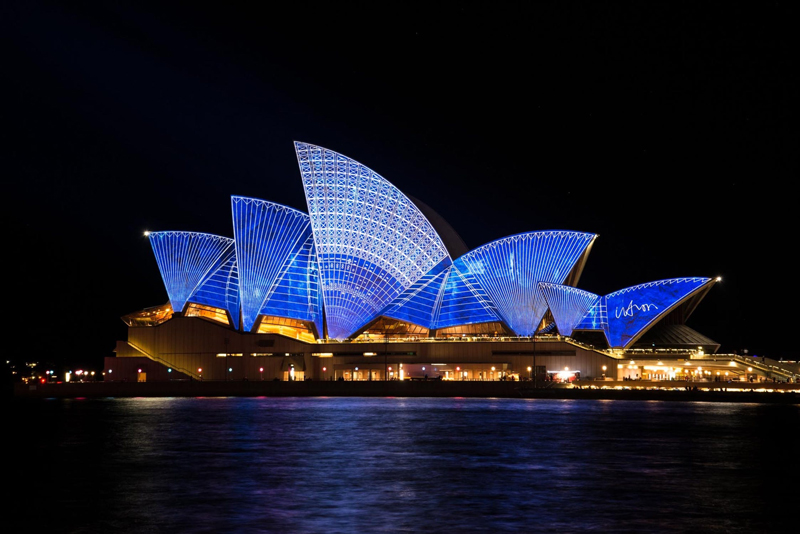 Victoria is known as "the Garden State" in Australia, and if you have the opportunity to drive around this smallest of the mainland states, you'll quickly discover why. The diversity of landscapes coupled with a rich growing region result in gorgeous scenery that is truly "just beautiful."

Easy to explore, Victoria offers iconic Australian experiences - outback, wine regions, rainforests & Eucalyptus forests, wildlife including kangaroos, koalas & penguins, coastal regions & beaches - all within a few hours drive of the capital city, Melbourne.

International flights arrive directly in Melbourne from Los Angeles, so there's no need to stopover in Sydney if you desire to start your Australian vacation here - it also means, if you have a limited amount of time, that you don't need to start and end your trip to Australia in the same city. The city can also be reached by train from Sydney, Adelaid, Canberra & Mildura, and many major cruise lines also call in Melbourne.

Melbourne

Melbourne is the second largest city in Australia, and enjoys a friendly rivalry with Sydney as "the" city to visit when in Australia. I must confess that as much as I love Sydney and all it has to offer, Melbourne is the city that has won my heart. It could be that this was my first experience in Australia on my very first trip - or maybe its because this city has much to offer, in terms of experience, culture, and the arts, and truly is within easy traveling distance of many other great sights and attractions.

If you're looking for sports and great culture, this is certainly the place - Melbourne is considered the cultural and sports capital of Australia. Barely a month goes by, it seems, before there is another major event here. The Melbourne Food and Wine Festival, Melbourne Cup horse racing, Grand Prix, Australian Open and not forgetting, Australian Football League (AFL), Victoria's enviable range of activities will keep even the most discerning fan entertained.

Melbourne is located at the head of Port Phillip Bay, alongside the Yarra River. River sightseeing cruises are a popular way to take in some of the sights of the city. Stunning architecture, superb art centers, fabulous theaters, diverse shopping, rambling parks, world class events, and an amazing array of fine restaurants and hotels are just some of the attractions that draw visitors from all over the world.

A truly unique experience - and a delicious dinner - is the Colonial Tramcar Restaurant. Experience a four to five course gourmet dinner, paired with the best Australian wines, while cruising the streets of Melbourne. But fine dining is a true staple in Melbourne, so if you opt to skip the Colonial Tramcar - though I highly recommend it - excellent cuisine of just about any type or ethnicity you desire can be found, and all within easy walking distance. Melbourne's city center is laid out in an easy-to-follow grid pattern, and the public trams provide free transportation throughout the center.

Yarra Valley and the Dandenong Ranges

Boasting over 50 wineries, the Yarra Valley is one of Australia's premier wine regions. Only 45 minutes from Melbourne, the Yarra valley is home to some of the best of the Australian cool climate wines, such as Chardonnays, Pinot Noirs, and sparkling wines.

Victoria actually boasts moer wine regions than any other state in Australia - the Yarra Valley is just one of more than 22 wine regions in the state. Enthusiasts can explore more than 100 wineries within an hour's drive of Melbourne alone, and many boutique hotels and B&Bs provide a unique and relaxing way to enjoy this region.

The romantic hilltop villages of the Dandenong Ranges provide that perfect idyllic retreat, complete with luxurious hideaways.. The Dandenong Ranges, the mountains surrounding the Yarra Valley, offer breathtaking scenery in the form of spectacular tall forests, beautiful gardens, and the peace of unspoilt wilderness. The Puffing Billy, Australia's oldest railway, provides a great way to take in the scenery - and don't forget to enjoy the area's famous Devonshire cream tea in the afternoon.

Great Ocean Road

The Great Ocean Road is arguably the most famous attraction in Victoria. Hugging the state's southwest coast, this region is renowned for its stunning coastal scenery and charming coastal towns. Though many make the road a "daytrip" I do recommend allowing for an overnight along the Road to truly enjoy the scenery.

The road runs from Melbourne into the idyllic coastal resort of Lorne; it wanders into the inland Otways National Park before returning to the oceanside along the Shipwreck Coast. The Twelve Apostles, huge pillars of rock soaring out of the ocean, are among the most magnificent of the Great Ocean Road's sights.

Your return trip is tough... going back along the coast means "seeing again" the same sights, but from a different angle (which makes it new, in a way). But to truly see the best of Victoria, I recommend taking the inland route through the Grampians National Parks for some stunning mountain scenery and taking a stop in Ballarat, Victoria's largest inland city and a nineteenth century goldrush town. Sovereign Hill, located in Ballarat, is a living history museum, where the lives and times of a typical gold mining settlement have been recreated.

Mornington Peninsula

The Mornington Peninsula is an easy hour's drive south of Melbourne, and offers charming seaside towns, scenic golf courses, native wildlife, spectacular beaches, spa resorts, surfing, and boutique wineries & fine dining. Many day tours that include Phillip Island take you down to the Mornington Peninsula for part of the day.

Phillip Island

A trip down to Phillip Island to see the Little Penguins come ashore at dusk is not to be missed. The Little Penguins (originally called Fairy Penguins) are the smallest penguins in the world and are a dark blue rather than black. In the some, up to 2000 Little Penguins waddle their way across the beach on their evening trek back to their homes in the dunes. You can join the crowds on the main boardwalk to watch this spectacle, or participate in a more private tour.

Victoria may be the smallest state in Australia, but it offers a wealth and diversity of experiences all within easy reach. Melbourne provides an ideal center point to experience all the region has to offer, and it's a region not to be missed when visiting Australia.


Related Articles
Editor's Picks Articles
Top Ten Articles
Previous Features
Site Map





Content copyright © 2022 by Michelle R. Mangio. All rights reserved.
This content was written by Michelle R. Mangio. If you wish to use this content in any manner, you need written permission. Contact Judie Bellingham for details.