Distinguishing Bulbs and Bulb-Like Structures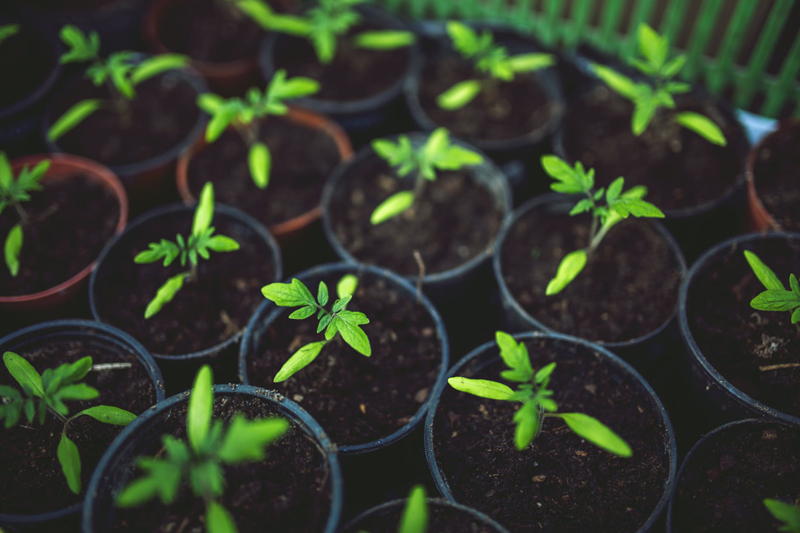 If you're new to bulb gardening, you may be thinking that a bulb is just a bulb. But is it? There is a wide range of garden bulbs to choose from; therefore, it helps to know a little bit about them before you begin diving right in. Bulbs are actually classified under at least five different types, and some add a sixth. For instance, you have true bulbs, corms, tubers, tuberous roots, and rhizomes. So how do you distinguish them from one another?

First, come the most commonly known—true bulbs. These types of bulbs include favorites such as tulips, daffodils, and alliums. True bulbs are made up of fleshy scales that enclose the flower bud, some are tight, and others are loose. This enlarged bud is usually spherical in shape and its leaves store food for nourishment. Corms differ from true bulbs in that they are flattened and more solid with the bud located at the top, producing its flowers and leaves. Corms also have lateral buds on the side called cormlets. Typically, corms are treated much like annuals, with the offsets replacing the original corm each year. Some of the more common corms include crocus, freesia, and gladiolus. Tubers and tuberous roots are similar to one another, with tubers having thick underground stems and tuberous roots having disk-shaped swollen roots for food storage. At any rate, they both grow just beneath the soil surface, and they will usually have one or more buds on top, increasing in stock each year. Daylilies, caladiums, tuberous begonias, and anemones are popular tubers and tuberous roots. Finally, you have the rhizomes, such as irises and cannas. A rhizome is simply a swollen horizontal stem that also lies just beneath the soil surface. In some cases, bulb-like structures will include hypocotyls as well. This type of bulb is merely the stem of a seedling, the most common being cyclamen.

Bulbs are also categorized in different ways. There are spring-flowering bulbs (narcissus and iris), summer-flowering bulbs (lily and dahlia), and fall-flowering bulbs (crocus and cyclamen). Regardless of the type and season, all bulbs are considered as either tender or hardy. Tender bulbs cannot withstand cold temperatures and must be lifted and stored throughout the winter months with exception to tropical-like climates. Hardy bulbs, on the other hand, require a period of cold during dormancy; and therefore, should be treated as perennials, leaving them in ground throughout the year, unless otherwise indicated or depending on the bulb's specific hardiness zone. The hardiness zone of a bulb determines the amount of cold it can take based on the average minimum temperatures of a given area. Typically, many plants can actually survive one zone further than indicated on hardiness maps provided they are kept within sheltered locations in well-drained, humus-rich soil with sufficient light.

There are bulbs for growing in sun or shade, hot temperatures or cooler ones, formal borders or even casual woodlands. With such a wide range to choose from, there is definitely a bulb of some kind to fit into any gardening style in any landscape.


Related Articles
Editor's Picks Articles
Top Ten Articles
Previous Features
Site Map





Content copyright © 2021 by Nikki Phipps. All rights reserved.
This content was written by Nikki Phipps. If you wish to use this content in any manner, you need written permission. Contact Gail Delaney for details.